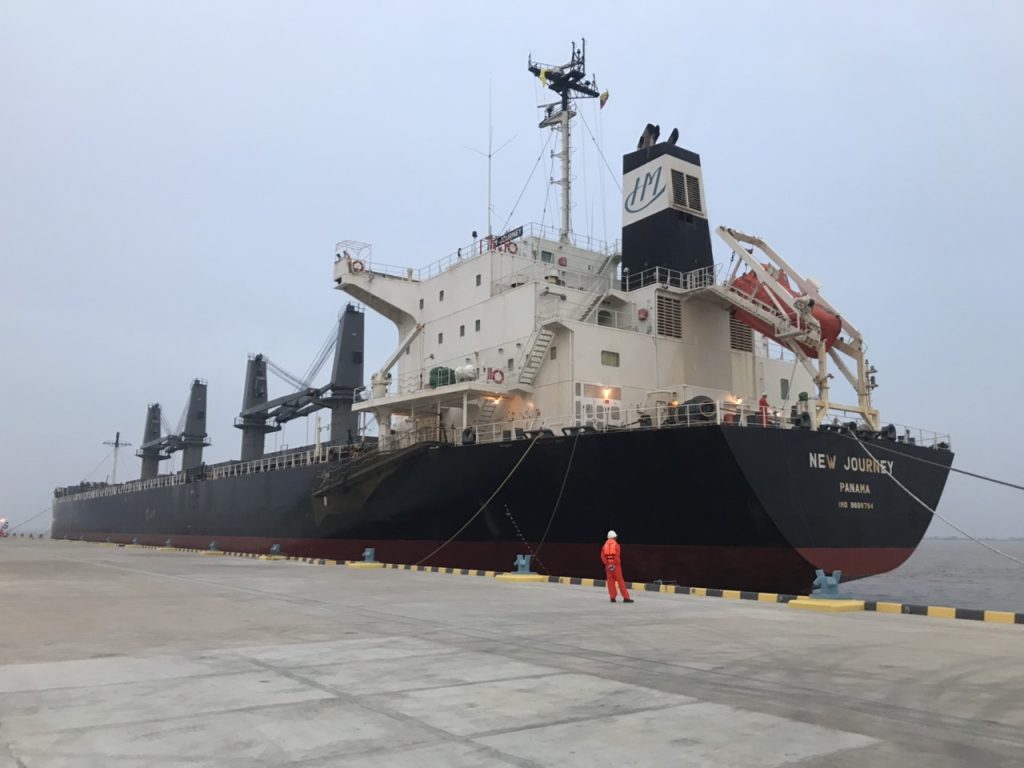 U.S. producers need alternative demand sources for the crops they plant this spring as global trade tensions remain. The demographics in Southeast Asia present a viable alternate and the U.S. Grains Council (USGC) is strategically positioned to capitalize on this potential for U.S. farmers and agribusinesses.
"Unique to many other mature markets around the world, frontier markets in Southeast Asia are still primed to experience exponential consumer growth," said Cary Sifferath, USGC senior director of global programs. "The influx of funding from the U.S. Department of Agriculture's (USDA's) Agricultural Trade Promotion (ATP) program provides the tools to accelerate our programming efforts to show we can deliver consistent, quality grain supplies to the region."
Myanmar is one such frontier market with tremendous potential – home to 54 million people, a rising middle class and a lack of cultural dietary restrictions. Yet, political turbulence within Myanmar led to restrictions on foreign investment, particularly from the United States. However, Directive 25/2018, passed in 2018, liberalized foreign investment. For the first time in recent history, U.S. companies can invest in on-the-ground assets needed to import, handle and distribute U.S. agricultural products.
In anticipation of this policy shift and after its subsequent passage, the Council frequently engaged the Myanmar market, targeting aquaculture, animal feed and potable ethanol industries. Working closely with the USDA's Foreign Agricultural Service (FAS), the Council quickly made inroads with governing ministries and built relationships with leading industry members.
"Myanmar is on an exponential consumption growth curve," said Caleb Wurth, USGC assistant director for Southeast Asia. "We are working with private industry and lawmakers to enable this growth to prevent it from being stunted by misguided policy.
"It is critical that all stakeholders be considered when making and executing food policy, ensuring everyone has a chance to prosper, from the local farmer to the urban consumer."
Total Myanmar feed demand could reach 3.3 million metric tons, according to the Council's estimates. The Council expects this demand to grow to 4.5 million tons by 2020, which would represent a 315 percent increase since 2010. Within this demand, inclusion of distiller's dried grains with solubles (DDGS) is increasing in poultry and swine rations within Myanmar, with imports growing to 70,600 tons in the 2018 calendar year from 24,600 tons in 2016. Imports from January to March 2019 have also increased 64 percent year-over-year.
Industry analysts describe Myanmar's consumption rate growth, particularly in the poultry industry, as mirroring China's growth in the 1980s and Vietnam's growth in the early 2000s. Myanmar's infrastructure and industrial complex have also continued to grow with two new, private, deep-water ports coming online in 2019 with plans to expand a third public port. Wurth was in-country in May when the first vessel of U.S. wheat arrived. The Council, USDA and other regional cooperators are working hand-in-hand with Myanmar ports and import authorities to prepare them for bulk import opportunities from the United States.
"Myanmar is not yet a high-volume market like Vietnam or Indonesia," said Manuel Sanchez, USGC regional director for Southeast Asia. "However, it is a combination of these small, growing markets that supports prices when market access in larger markets experiences volatility."
In addition to feed sector growth potential, Myanmar also shows promise for increased use of fuel ethanol. Myanmar is the fourth fastest-growing gasoline market in the world. Myanmar imports all of its gasoline needs, nearly 1.5 billion gallons annually. Ninety percent of the country's car fleet is a 2000 model or newer, providing opportunities for ethanol usage by domestic fuel retailers.
"There are few markets supplying 10 percent-plus growth rates year-on-year," Wurth said. "The Council will continue to work with industry and government officials in Myanmar to develop this Southeast Asian nation as a sustainable partner for U.S. agriculture well into the future."
About The U.S. Grains Council
The U.S. Grains Council develops export markets for U.S. barley, corn, sorghum and related products including distiller's dried grains with solubles (DDGS) and ethanol. With full-time presence in 28 locations, the Council operates programs in more than 50 countries and the European Union. The Council believes exports are vital to global economic development and to U.S. agriculture's profitability. Detailed information about the Council and its programs is online at www.grains.org.