After serving the U.S. Grains Council (USGC) over four decades, Tran Trong Chien, a USGC representative in Vietnam, retired from the organization on Dec. 31, 2022.
"Tran Trong Chien, or Anh Chien ("anh" means older brother in Vietnamese or a sign of respect for someone older than you who you look up to and learn from) as I call him most of the time, is a pioneer for USGC in Vietnam. In 1994, Mr. Chien first started to help point us in the right direction in Vietnam while he was at the Ministry of Agriculture and Rural Development (MARD) and Charoen Pokphand/Vietnam. In 1996, we hired him to be our official representative in Vietnam upon opening up our representative office in Hanoi. And in 2022, Ahn Chien opened up trade for U.S. feed grains and co-products into the massive feed, livestock and aquaculture market Vietnam has become," said Cary Sifferath, USGC vice president.
"Anh Chien as been a friend, colleague and mentor to me over these many years. The respect he has brought to and the doors he has opened for USGC at the government and private sector level in Vietnam is the great legacy he will leave behind."
A well-known presence in the agricultural community, Mr. Chien has continued to work toward building and maintaining strong partnerships between agriculture industries in the United States and Vietnam. He was recognized by the U.S. Department of Agriculture in the 2020 class of the U.S.-Vietnam Agricultural Hall of Fame.
"Since 1994, Mr. Chien has overseen the development of USGC programs in Vietnam – a legacy we continue to leverage today," said Caleb Wurth, USGC regional director in Southeast Asia and Oceania. "Mr. Chien has been a colleague, a mentor and a friend to me over the past five years and for this I am forever grateful."
Take a look back at Mr. Chien's career at the Council via the photo essay below.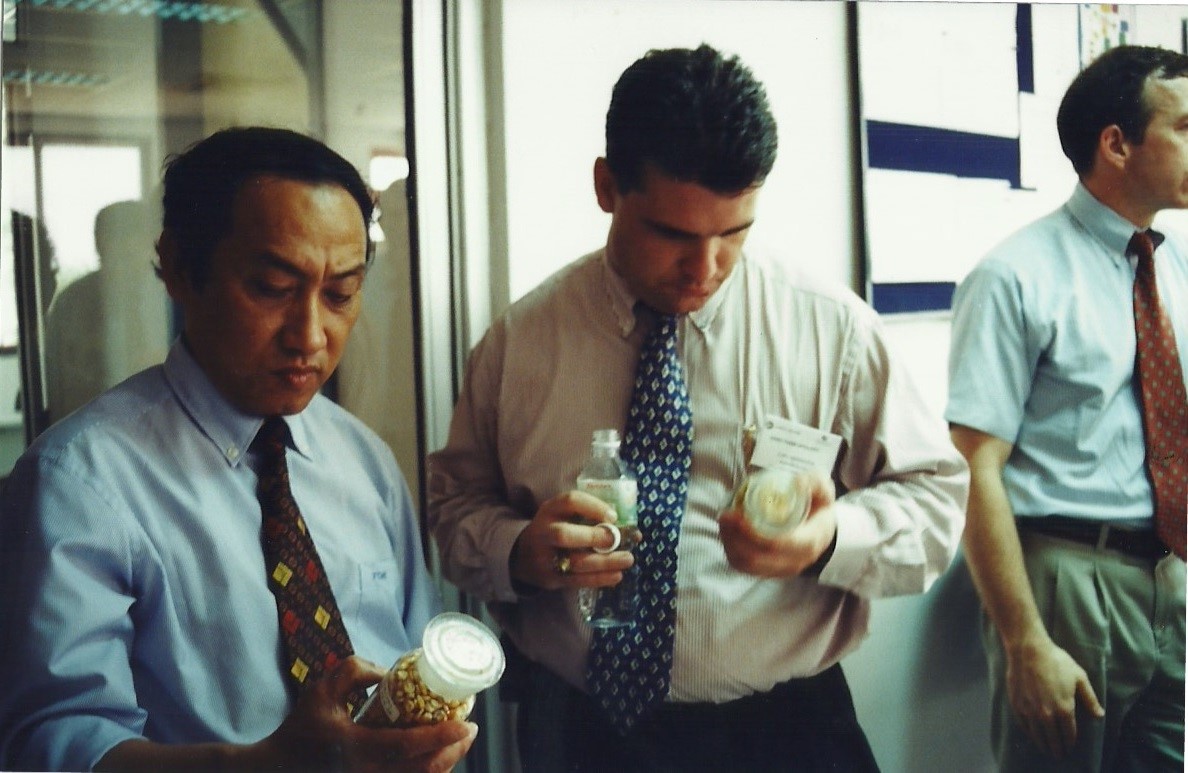 Mr. Chien (left) and Cary Sifferath (right), USGC Vice President, checking corn samples in a facility near Bien Hoa. This was around the time of the grand opening of the joint USGC and Cargill Swine Demonstration Farm.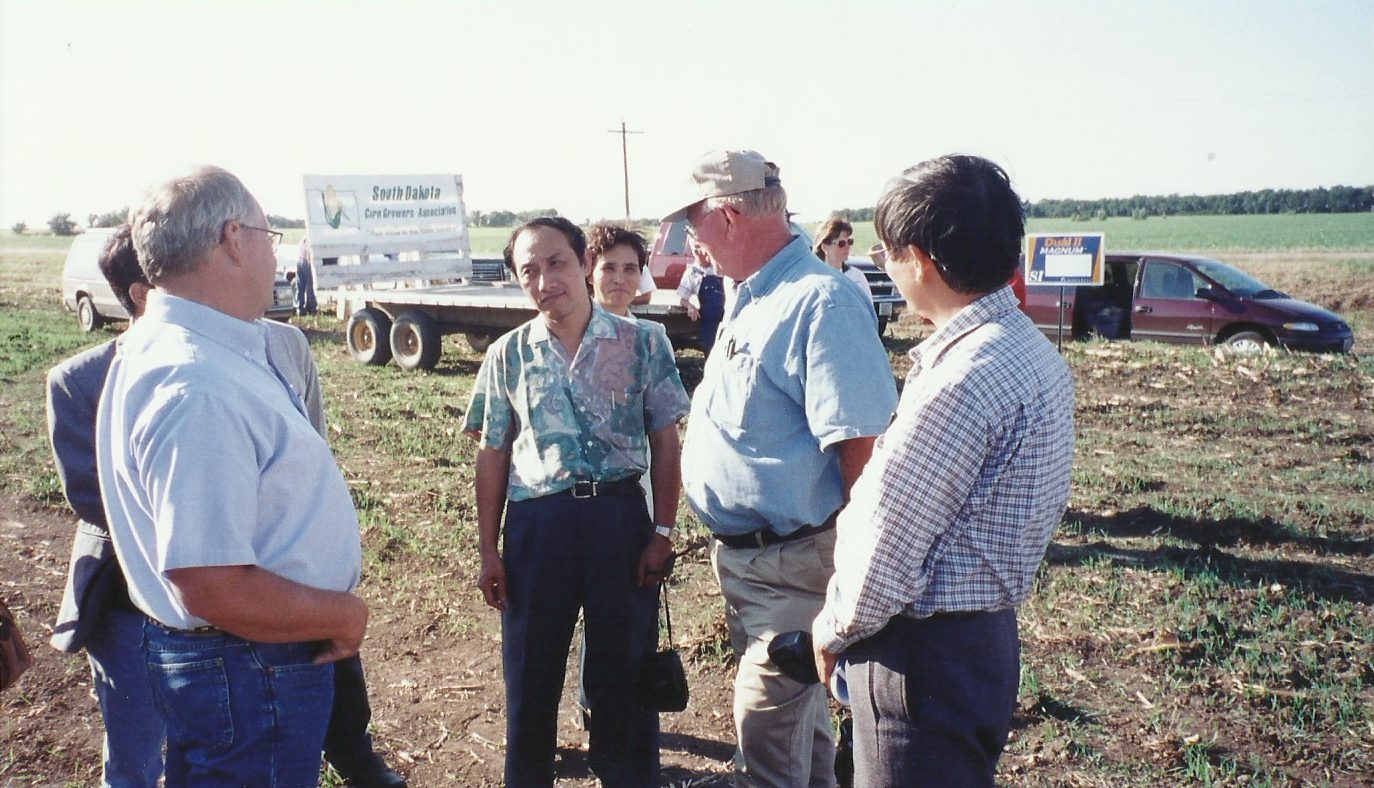 Mr. Chien (center) visits South Dakota on one of the first Vietnamese trade teams sponsored by the Council. Pictured, the team visited a corn farm.
Mr. Chien (left) participates in one of the many USGC swine production and management training courses in Vietnam. Along with Mr. Chien (left), Dr. Bud Harmon, retired swine nutrition and management specialist from Purdue University (center) and Le Bah Lich (right) from Vietnam's Ministry of Agriculture and Rural Development (MARD) can be seen leading the program.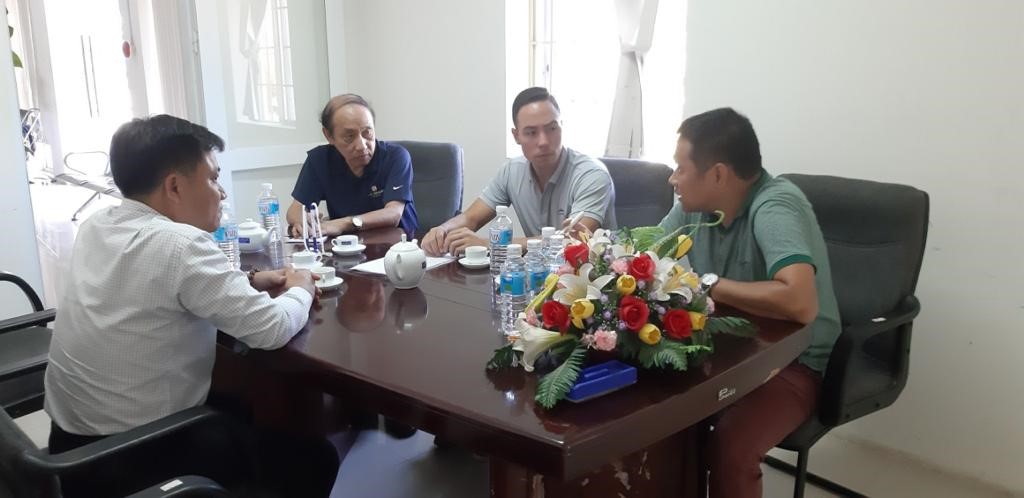 Pictued, Mr. Chien (second from left) can be seen discussing cross-species engagement with MAVIN Austfeed CEO Mr. Luong (left), reviewing work on ducks, tilapia, grouper and poultry.
Tran Trong Nghia (right), who joined the Council in 2017 and is the son of Mr. Chien, will be taking over the country representative office responsibilities from his father. Nghia is building his team in Vietnam to support USGC in the future. He has hired Ho Chi Mihn City representative Giang Vu Ngan (Gigi) and Mr. Chien's daughter, Bong, also serves as the country representative fellow cooperator, the U.S. Soybean Export Council (USSEC).
About The U.S. Grains Council
The U.S. Grains Council develops export markets for U.S. barley, corn, sorghum and related products including distiller's dried grains with solubles (DDGS) and ethanol. With full-time presence in 28 locations, the Council operates programs in more than 50 countries and the European Union. The Council believes exports are vital to global economic development and to U.S. agriculture's profitability. Detailed information about the Council and its programs is online at www.grains.org.