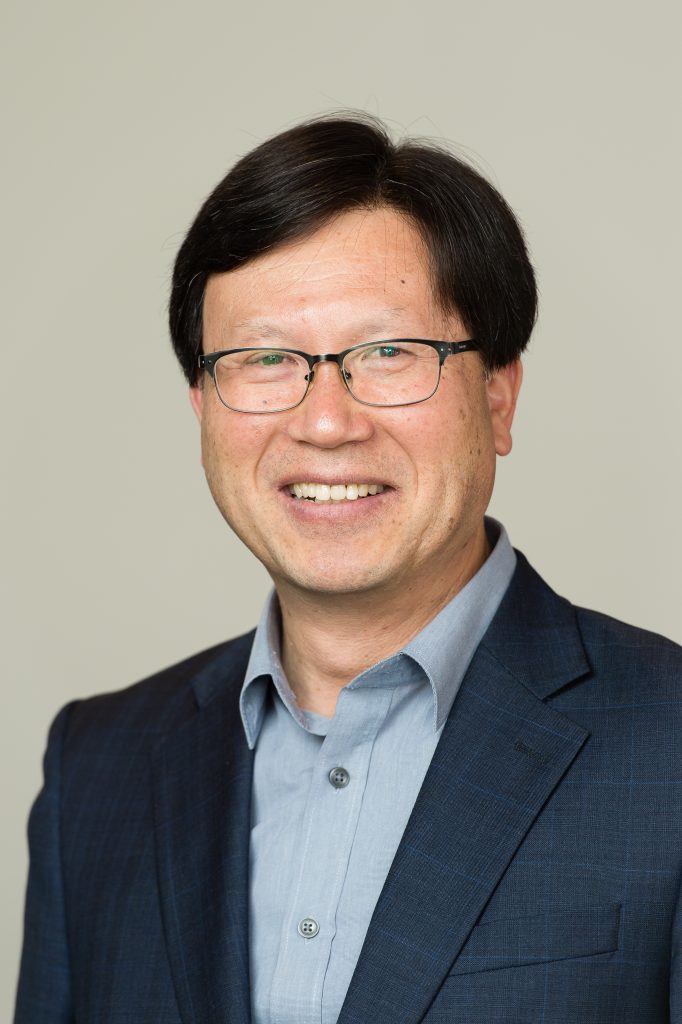 South Korea is the third largest international market for U.S. corn and U.S. distiller's dried grains with solubles (DDGS) – as well as a potentially large market for U.S. ethanol – and one in which buyers make decisions both on relationships and price. The country also has a unique historical and political relationship with the United States, solidified by the U.S.-Korea Free Trade Agreement, known as KORUS, which went into effect in 2012.
The U.S. Grains Council (USGC) has worked to build these markets alongside the South Korean feed and livestock industries since opening an office in Seoul in 1972. Here, current USGC South Korea Director Haksoo Kim discusses the market situation in his country and his goals for increasing imports of U.S. grains in all forms.
Tell me about your market as it relates to U.S. grains and grain products, corn and DDGS in particular?
As you know, Korea is a mature market, like Japan and other countries in Asia. Recently, in our office's strategy, our number one priority has been DDGS, second is bioethanol, followed by grains – corn, sorghum and barley.
We have had some problems with avian flu issues last year, so total corn demand and mixed feed decreased. But, nonetheless, U.S. corn imports increased compared to 2016. Last year, Korea imported 4.4 million metric tons (174 million bushels) of U.S. corn with a market share of 47 percent. Those numbers increased from the previous year, at 4.2 million tons (165.3 million bushels) and 43 percent market share.
Korea imported 945,000 tons of U.S. DDGS last year; the fifth consecutive year of a new record, since 2013. The average inclusion rate is 5 percent, but my goal is to increase that to 7.5 percent by 2025. I believe there is opportunity to increase volume of U.S. DDGS to a maximum of 1.5 million tons, 50 percent of current volume, in the next five years.
Korea is a very good market for U.S. corn and DDGS industries and corn farmers. We have a very strong livestock industry that is mature but increases steadily. Forty percent of the total agriculture gross domestic product (GDP) in Korea is from livestock.
What about ethanol?
Currently, South Korea does not have a renewable fuels standard for automotive fuel, but we import 41 million gallons of U.S. corn-based ethanol for industrial usage. Our goal is to educate the ethanol industries as well as the Korean government to understand the benefits of fuel ethanol to mix with gasoline.
Currently, the government allows the use of MTBE (methyl tert-butyl ether) as a fuel oxygenate and imports 100 percent of its petroleum. The government also aims to follow the Paris climate agreement; we have to reduce greenhouse gas emissions to meet this goal. Korea also has serious air pollution issues, especially from ultra-fine particles. The government, industry and consumers do not know the benefits of ethanol, so we are working on that with programs like an annual seminar with the U.S. Embassy in Seoul, the Ethanol Summit of the Asia-Pacific planned for May, and sending ethanol advisory groups to the United States every year to show them the supply chain and make sure they understand the benefits of ethanol to the environment and the economy.
I expect these efforts will contribute to the Korean government's adoption of a fuel mandate policy in 2020. When the E3 market opens in Korea, there will be about 100 million gallons of new demand for automotive fuel.
How do you see demand growing for barley as a food grain?
Barley and sorghum are niche markets in Korea. Under KORUS, food barley has good benefits, but the barley market is very small, and demand is very limited because of domestic barley production. Still, every year, we invite barley experts and nutritionists to educate the industry about the benefits of barley, and we take the barley industry to the United States and show them how the U.S. develops barley products, specifically health food.
What are some of the key issues Korean buyers think about when making decisions?
This market is a very competitive market. In 2012, the U.S. corn industry was damaged from drought. Since 2016, the Korean feed industry has tried to find new suppliers like Hungary or South Africa and the South American countries. The competition is intensifying.
There are different decision-making systems for corn and DDGS in Korea. For corn, there are eight buying groups formed to build up buying power. For feed corn, there are five different buying groups. For food, there are three buying groups, one GMO buying group and two non-GMO buying groups. Every day, they monitor markets and buy corn at the lowest price. Korea is price-sensitive market, and most buying happens through open tender. Most corn is imported by bulk in post-Panamax size, 60,000-75,000 metric ton vessel.
In contrast, 91 percent of DDGS was brought in by container. Also there are 25 to 30 different DDGS traders that do not have their own feed mills; they are just brokers. They also monitor the DDGS market and decide when to buy DDGS, usually by private negotiation between traders and end-users and U.S suppliers.
What is a key goal of yours, and how will you go about reaching that goal?
Our office's goal is to protect the corn market and to increase market share to 60 percent. This is not an easy goal.
In Korea, like in every other Asian country, the relationship with the consumer and the customer is very important. My job is to monitor the Korean market every day and even once or twice a week, I communicate with our buyers and buying groups about the current market situation, about quality issues and any concerns they have. The most important thing is to keep communicating with our key industry members, to monitor markets to find out what the obstacles are, to find out what are the current issues and how the Council can support them.
We have several programs to build up good relations with our food industry and food-grade buying industries. For instance, every year, we invite feed corn buyers and food and industrial corn buyers to the United States and show them the supply chain and the excellent quality control system. These activities help them understand the transparency of the grain system with the U.S. industry.
Every year, we also have two to four seminars and invite international and U.S. speakers to update buyers on the grain market situation and give information about the grain market, logistics and risk management systems. Those programs are very helpful for our end-users and buyers to build up relationships with the Council.
What types of questions do buyers and end-users in Korea typically have?
This year, the number one question related to corn is about higher BCFM (broken kernel and foreign material). The Korean feed industry buys No. 3 U.S corn with a maximum ratio at the loading port of 4 percent, but at the destination port, they found on average more than 7 percent of BCFM. So they raised questions and complaints.
BCFM has been a chronic issue since 2010. Higher BCFM makes it hard to produce good quality mixed feed. The Korean ruminant industry uses flaked corn, so they need a whole kernel. Our office keeps close communication on this and helps our industry and end-users understand the quality control system in the United States. We also try to find out more about the problem and why BCFM ratios change from loading port to destination port.
The quality control system is very reliable and transparent. They understand. But their concern is that there are some issues after U.S. federal inspection and that during transportation time of 20 to 40 days, the number of broken kernels grows. Sometimes they assume that those kinds of things come from seed varieties; they attribute it to biotechnology or stress cracks from corn harvest conditions or corn unloading. We are not sure yet but we keep trying to contact them and provide them with available data to help them understand why those kind of higher BCFMs occurred.
Another issue is PLS (point lifting system) for food-grade corn. This is related to registration for chemicals or pesticides used pre-harvest and post-harvest and the maximum residue levels (MRLs) allowed. Currently, we are working well with the D.C. office to follow up on the requirements and coordinating with other cooperators and the Foreign Agricultural Service (FAS) Seoul office on how we handle this issue to avoid any risk when new regulations are in effect in January of 2019.
Also, in Korea, biotechnology is still a controversial issue. We have programs to educate consumers and the government about this technology and how it is a benefit to food security. The current controversial issues or complaints from non-governmental organizations are not scientifically based, they are political. We have to work to ensure unscientific complaints don't harm trade for corn, DDGS or any other product.
Talk about why it's so important to engage on these specific issues our customers are raising.
When these kinds of issues and questions are raised from the end users, they aren't only a risk – they can be opportunities if we, the Council or the United States industry, handle them well. These issues are not limited to U.S. corn or U.S. products – the PLS system will be adopted for all agricultural products imported from overseas. Compared to any other origin, any other competitor – European, South American – the U.S. system is more transparent and well-managed with regard to MRL issues. Once we have satisfied them with our process to register the MRL with the South Korean government, I think it will be another opportunity to increase market share in the future compared to other origins.
Tell me about the DDGS market. South Korea has been a huge adopter of U.S. DDGS, and you said you believe there is room for more growth.
The Council started to introduce and advocate for DDGS in Korea in 2004. At that point, there was no knowledge about DDGS within our livestock industries. The strategy was to educate them about the product and also about our recommended inclusion rate levels. We invited prominent U.S. animal nutritionists to visit our feed industry, held seminars and educated them on the benefits, nutritionally and economically.
The DDGS inclusion rate last year was 5 percent; how do we increase that by 2.5 percent more? We use seminars, presentations and Export Exchange. In 2016, we invited 13 members of feed formulators and feed traders to the United States and showed them the U.S. DDGS industry to give them an opportunity to meet suppliers and get updated information on the nutritional and economic benefits of DDGS. It works! After they went back to Korea, they changed their minds to increase their inclusion rate to using DDGS.
Another strategy is to introduce more opportunities between reliable U.S. DDGS suppliers and Korea's large-scale feed mills, which also happens at Export Exchange. So I have tried to increase the trade volume and direct buying from reliable U.S. suppliers.
How important is KORUS – and the current effort to update it – to the U.S.-South Korea relationship?
The United States has some tariff advantages with KORUS. For instance, the food grain corn market is duty free, whereas competitors have to pay 3 percent. This is a big advantage in the food-grade market.
Currently, Korea is importing only industrial ethanol with zero tariff, but others have to pay 8 percent. Last year, Korea imported 41 million gallons of industrial ethanol from the United States; if KORUS is withdrawn, there is no advantage to import from the United States.
KORUS is a very sensitive issue because it is also related to the situation between the North Korea and South Korea and the United States.
The Korean agriculture industry has complained at points about the free trade agreement, so if agriculture negotiations are opened up, there could be challenges. If tariffs are put in place with Korea, or if there are challenges with U.S. beef, or if KORUS withdraws – those things will impact future progress with grains market in Korea.
What do you want farmers to know about the work you are doing on their behalf?
The U.S. corn production from farmers almost accounted for 35 percent of total global corn production, so farmers this season can have a very big impact on the global corn supply and demand market. The Korean industry, even the South Korean government, wants to understand what U.S. farmers plant this year and how they manage their farming operations or provide food for the global world. This is a very important message.
I always recommend U.S. farmers visit Korea and talk with end-users directly. It is helpful for both parties – U.S. farmers and South Korean buyers and end-users. Also, Korean users and the industry like to learn how U.S. agriculture achieved its success because of biotechnology, agronomy and automatic systems.
What have you learned as director of the South Korea office?
Since I joined the Council as Korea country director in July 2015, I have learned the relationships with the Council and U.S. farmers are very strong, very productive. When I attend membership meetings, I see the well-established communication system between the Council, the government and farmers that make the U.S. farming industry stronger.
Korea is a mature market; other markets like South America and Africa are very important, but mature markets are more important. Once we lose a market, it's very difficult to rebuild the demand. There are too many things I have to learn to communicate about our industry, to educate about our industry. Every day, I have to study and research topics like the benefits of ethanol or new information about DDGS. As a director of the Korea office, I see many very dynamic and very exciting opportunities because I keep learning.
Also, I have seen some good achievements from our industries – corn purchases, increased DDGS inclusion rates and dealing with quality issues.
Is there anything you'd like to add that we have not talked about yet?
I want to express my sincere thanks to farmers because whenever our team programs for corn or DDGS visit farmers and the farmer associations, they offer full hospitality and the full information for our participants. That kind of welcome gives our end-users and participants a very good image of U.S. corn and the U.S. agriculture industry, and that makes them happy to buy more U.S. corn in the future. I always emphasize my sense of thanks to our farmer organizations and farmers.
About The U.S. Grains Council
The U.S. Grains Council develops export markets for U.S. barley, corn, sorghum and related products including distiller's dried grains with solubles (DDGS) and ethanol. With full-time presence in 28 locations, the Council operates programs in more than 50 countries and the European Union. The Council believes exports are vital to global economic development and to U.S. agriculture's profitability. Detailed information about the Council and its programs is online at www.grains.org.