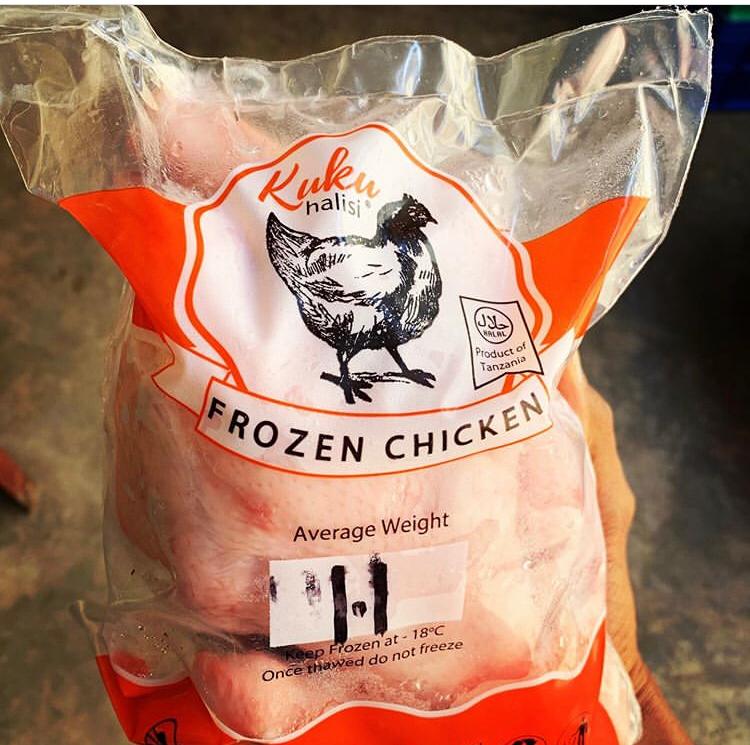 In 2015, Jaffar Mohamed Hashim's Mitobo Farm, a broiler processing company in Tanzania, had a stock density of 1,000 broilers per month. Today, following his participation in numerous U.S. Grains Council (USGC) programs, those numbers exceed 30,000, and Mitobo Farm is producing its own feed for this stock, with a feed conversion ratio of 2:1.
After investing in its own facility, the company can also process its broilers on-farm. That processed chicken, branded as Kuku Halisi, is predominately sold in supermarkets and restaurants in Dar es Salaam, one of the highest poultry- and egg-consuming areas of Tanzania.
"Realizing the untapped potential in the Tanzanian market, the Council has been supporting poultry and feed producers like Hashim as they develop and expand their operations," said Katy Wyatt, USGC manager of global strategies.
"By equipping producers with the knowledge necessary to improve their operations, our programs are helping ensure Tanzanian consumers have access to affordable, good-quality poultry meat and eggs and establishing future customers for U.S. coarse grains and co-products."
Tanzania is one of the fastest-growing countries in East Africa with an estimated population of nearly 60 million, which is expected to nearly double by 2050. In addition to rising numbers, more middle-income Tanzanians are shifting consumption patterns from vegetable-based proteins to more animal-based diets richer in protein. Poultry and eggs are the protein of choice for many African consumers because they are generally more affordable and more widely available.
This increased demand for animal protein is putting pressure on local industries, which the Council's programs aim to help expand. Hashim, for example, attended several of the Council's programs, including a broiler management program at Kwazulu-Natal Poultry Institute (KZNPI) outside of Durban, South Africa, under the Council's Food for Progress (FFP) project in Tanzania. Hashim has continued working with the Council's Tanzanian consultants to further enhance his business, programs funded by the U.S. Department of Agriculture's (USDA's) Market Access Program (MAP).
Grace Urasa has also applied the knowledge she gained through the Council's poultry management and farming best practices program in Tanzania to her broiler and layer operations. Three years ago, her broiler and layer stocks stood at 1,000 birds. Today, she is managing a 12,000-bird operation (6,000 broilers and 6,000 layers), selling broilers and eggs to local markets. Urasa, who is always looking for opportunities to expand and grow her operations, has plans to build an on-farm poultry processing facility to position herself to sell directly to customers.
She is also an active member of the Tanzania Broiler Farmers Association (TABROFA) and the Tanzania Layer Farmers Association (TALFA). Through these organizations, Urasa shares what she has learned through the Council's programs with her industry peers, further supporting her industry.
"The focus on technical assistance and long-term capacity building is solidifying relationships in the Tanzanian food chain," Wyatt said. "This work truly embodies the Council's mission of developing markets, enabling trade and improving lives."
About The U.S. Grains Council
The U.S. Grains Council develops export markets for U.S. barley, corn, sorghum and related products including distiller's dried grains with solubles (DDGS) and ethanol. With full-time presence in 28 locations, the Council operates programs in more than 50 countries and the European Union. The Council believes exports are vital to global economic development and to U.S. agriculture's profitability. Detailed information about the Council and its programs is online at www.grains.org.