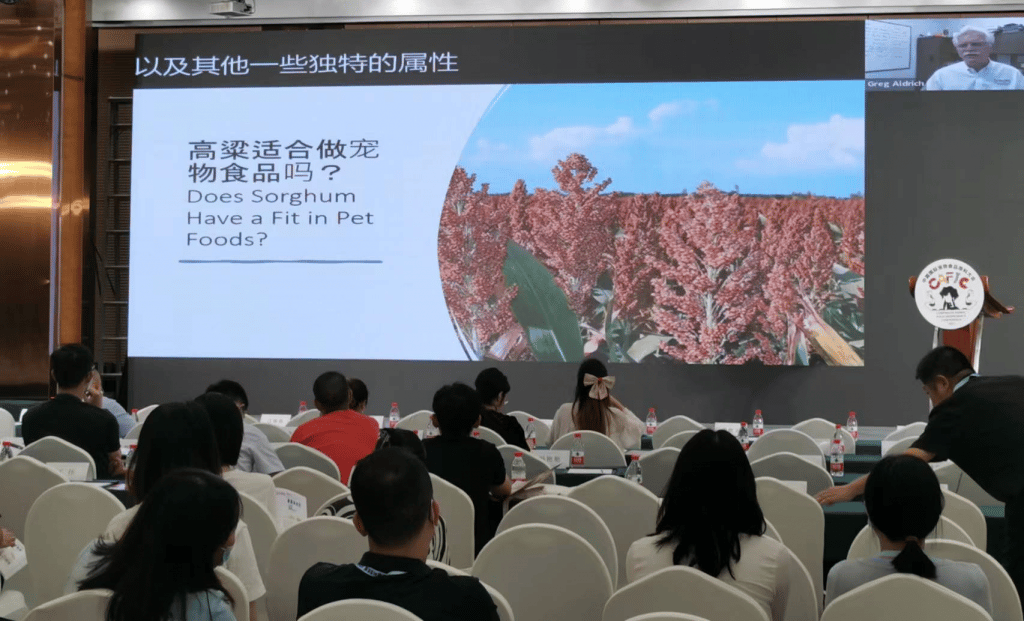 To build demand and maintain customer confidence in U.S. sorghum and barley, the U.S. Grains Council's (USGC's) China office took part in the third China International Companion Animal Food Ingredient Conference (CAFIC III) this week. The Council hopes that by participating in the event it will be able to extend the U.S. sorghum market from feed and baijiu into pet food, and the barley market from malt into the pet food industry.
The Council has promoted U.S. sorghum in China since 2013 and resumed barley promotion in 2020. With help from the Council's awareness-focused programming, sorghum's status as a non-genetically modified organism (GMO), the lack of tariff rate quotas (TRQs) and high domestic corn prices, sorghum imports have soared since 2014.
"China has become the largest importer of food and agricultural products globally. Today, the country is the top destination market for U.S. sorghum," said Manuel Sanchez, USGC director in China. "Since establishing a phytosanitary protocol for U.S. barley in 2020, we have also seen a continued interest for both U.S. feed barley and malting barley in the country."
Council consultant Dr. Greg Aldrich, associate professor at Kansas State University, presented during the conference on U.S. sorghum and barley use in pet food; U.S. sorghum production, supply and demand; and the various uses of the two commodities.
In addition to the CAFIC III, the Council's Beijing office also hosted a virtual trade servicing program this week for buyers and end users of U.S. sorghum in the country.
Florentino Lopez, agricultural consultant with Creando Mañana, LLC, offered a global outlook on sorghum production, supply and demand, followed by Brian Younker, a new board member of the Kansas Grain Sorghum Commission, who shared insight on planting progress in Kansas and sorghum production and marketing. Additionally, Lanier Dabruzzi of the United Sorghum Checkoff Program addressed the nutritional value of sorghum for human consumption and how the United States has embraced this as a new consumption trend.
"The United Sorghum Checkoff Program, Kansas Grain Sorghum Commission and Texas Grain Sorghum Producers Board have been essential partners in facilitating successful virtual programs over the past few years. This partnership ensures our global customers have continuous access to information about U.S. sorghum quality, pricing and availability," said Emily Byron, USGC director of global programs.
About The U.S. Grains Council
The U.S. Grains Council develops export markets for U.S. barley, corn, sorghum and related products including distiller's dried grains with solubles (DDGS) and ethanol. With full-time presence in 28 locations, the Council operates programs in more than 50 countries and the European Union. The Council believes exports are vital to global economic development and to U.S. agriculture's profitability. Detailed information about the Council and its programs is online at www.grains.org.