Manuel Sanchez and Caleb Wurth will both be entering new roles within the U.S. Grains Council (USGC) effective Nov. 1.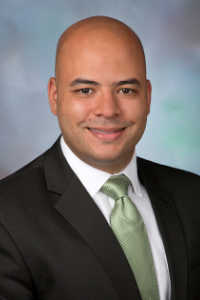 Sanchez, USGC's regional director for Southeast Asia, will become director of the Council's office in Beijing following Dr. Bryan Lohmar's departure later in November to enter academia. Look for a full story on Lohmar in the next edition of Global Update.
Joining the Council in 2014, Sanchez has held several roles in the Southeast Asia office and Washington, D.C., headquarters. Prior to his time at the Council, Sanchez worked at Cargill Incorporated, serving as a grain marketing advisor and a trade execution supervisor.
"Manuel's experience of running and expanding our Southeast Asia operations and programs, in addition to his strategic planning experience and grain trade background, make him the perfect fit to be our new China director," said Cary Sifferath, USGC senior director of global programs. "I know Manuel is up for the challenge of running our programs there with big expectations for all the products we promote in the continually complex, challenging and crucial market that is China."
In his new role, Sanchez will identify and address trade, technical and policy-related factors relevant to building and maintaining the market for U.S. grains and co-products in China.
"China is both a complex and bountiful market for U.S. coarse grains and co-products," Sanchez said. "I'm thrilled about this new opportunity and look forward to working with our in-country staff to further the mission of the U.S. Grains Council in the world's most populous country."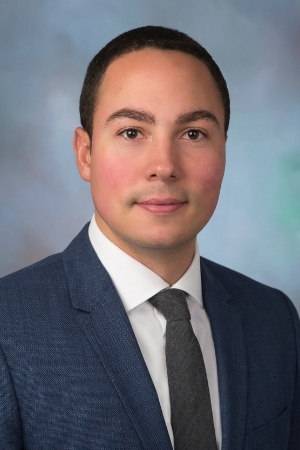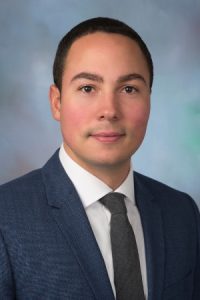 Wurth, the assistant regional director in Southeast Asia, will become the regional director of the office upon Sanchez's move.
Wurth has been with the Council in Southeast Asia for four years, working closely with the regional staff, consultants and representatives. In the position of director, Wurth will work to maintain and create more market opportunities for U.S. coarse grains and co-products for the countries stretching from Myanmar to New Zealand.
"As our assistant director in the Southeast Asia region for the past four years, Caleb has worked very closely with Manuel Sanchez and our regional staff. This will give him a head start on taking over as regional director," Sifferath said. "At the same time, I know he will bring his own ideas and put his own stamp on our programs and our reputation in resolving market access issues across the region."
Prior to joining USGC, Wurth worked at Archer Daniels Midland and JP Morgan Chase, holding domestic and global trading roles at both companies.
"I look forward to driving strategy in the most promising, consistent growth market in the world. As U.S. strategy on a number of levels refocuses on Southeast Asia, my office will be here to maximize the trade potential for our U.S. farmers and agribusinesses," Wurth said. "Over the last four years, we have built a sturdy foundation in Southeast Asia and I expect an acceleration in efforts moving forward."
With the shift in leaders across Asia, the Council looks forward to continuing the development of its "Asia strategy" under the guidance of Sanchez and Wurth.
Please help the Council congratulate Manuel and Caleb!
About The U.S. Grains Council
The U.S. Grains Council develops export markets for U.S. barley, corn, sorghum and related products including distiller's dried grains with solubles (DDGS) and ethanol. With full-time presence in 28 locations, the Council operates programs in more than 50 countries and the European Union. The Council believes exports are vital to global economic development and to U.S. agriculture's profitability. Detailed information about the Council and its programs is online at www.grains.org.