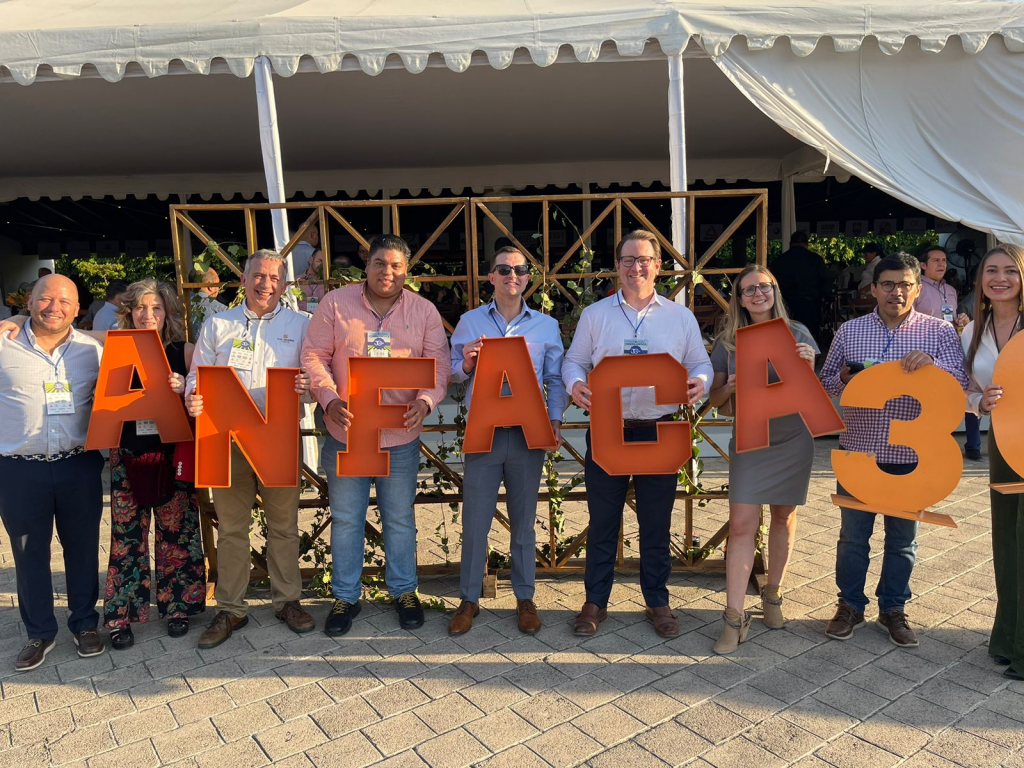 Last week, U.S. Grains Council (USGC) Chairman Josh Miller and President and CEO Ryan LeGrand traveled to Mexico as a part of a Council executive chairman's mission.
Miller and LeGrand, along with the Council's staff in Mexico, spent time meeting with industry representatives who play a role in the Council's work in the country, while also celebrating the National Association of Feed Manufacturers for Animal Consumption's (ANFACA's) 30th anniversary.
"This was an important and valuable mission for me to take part in during my time as Council chairman," Miller said. "As our number one trading partner, it is important to continue showing our commitment to the Mexican market and our relationships there."
While in Mexico, the group visited with Proteina Animal (PROAN), Mexico's largest integrated feeding operation comprised of egg, swine, beef and dairy production. They had the opportunity to visit PROAN's swine processing plant and meet with the procurement and logistics departments. Additionally, the group took part in a round table with the Camara Nacional del Maiz Industrializado (CANAMI), Almidones Mexicanos S.A de C.V (ALMEX) and Ingredion to discuss the Mexican corn decree and what the next steps for the industry should be.
"It was very important for our chairman to visit our top corn and DDGS market and to meet the customers driving this robust demand," LeGrand said. "We have strong partners in Mexico that share our commitment to a rules-and-science-based system that recognizes the benefits of genetically modified crops. Maintaining uninterrupted trade is of utmost importance to the U.S. Grains Council and we remain focused on this area of trade with Mexico."
To close out the mission, representatives from across the major grain utilization industry representing roughly 30 percent of U.S. imported grain demand celebrated the 30th anniversary of ANFACA. The Council acknowledged its partnership with ANFACA over the past three decades and committed to continued and future collaboration.
Missions like this allow the Council's elected leadership to experience firsthand the work staff on the ground are conducting daily to promote U.S. grains and co-products globally.
About The U.S. Grains Council
The U.S. Grains Council develops export markets for U.S. barley, corn, sorghum and related products including distiller's dried grains with solubles (DDGS) and ethanol. With full-time presence in 28 locations, the Council operates programs in more than 50 countries and the European Union. The Council believes exports are vital to global economic development and to U.S. agriculture's profitability. Detailed information about the Council and its programs is online at www.grains.org.