The U.S. Grains Council (USGC) welcomes the Kentucky Farm Bureau Federation (KFB) to the organization as its newest member.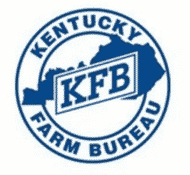 KFB is a grassroots organization dedicated to serving its membership families and their communities. Founded in 1919, the organization is one of the largest farm bureaus in the nation, with hundreds of thousands of members.
As the Voice of Agriculture in Kentucky, KFB identifies problems, develops solutions, promotes economic success and enhances the quality of life for Kentucky agriculture.
About The U.S. Grains Council
The U.S. Grains Council develops export markets for U.S. barley, corn, sorghum and related products including distiller's dried grains with solubles (DDGS) and ethanol. With full-time presence in 28 locations, the Council operates programs in more than 50 countries and the European Union. The Council believes exports are vital to global economic development and to U.S. agriculture's profitability. Detailed information about the Council and its programs is online at www.grains.org.