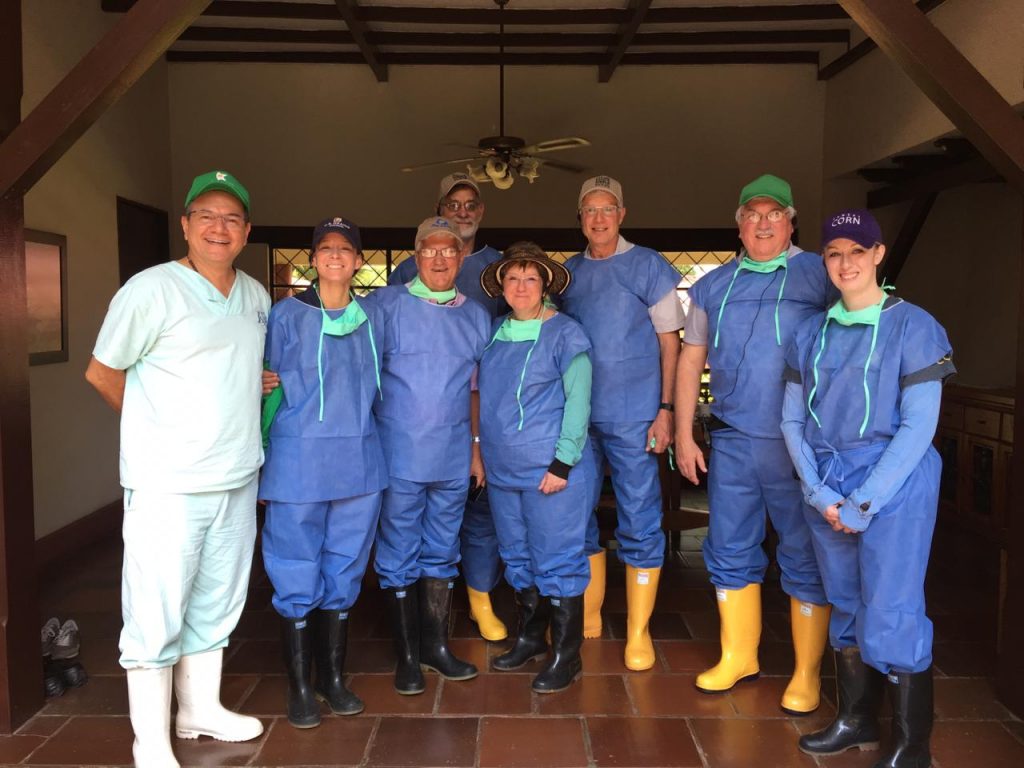 Using Agricultural Trade Promotion (ATP) funds, the U.S. Grains Council's Latin American office is supporting efforts by the Colombian feed industry association to modernize the country's feed industry. If successful, this program will set the stage for long term growth in the feed sector for decades to come.
A study conducted by the Council on the future of the Colombian feed industry, Colombia 2030, showed the country is projected to become an 8.2 million metric ton corn import market by 2030, essentially doubling current import levels due to the steady growth of the animal industry. As part of the Council's long-term strategy in Colombia to reach this milestone faster, the Council has conducted a number of activities, including an effort to modernize the feed industry standards that will result in long-term growth.

In October 2019, representatives from Colombia's top commercial feed producers and poultry and livestock integrated operations as well as from the governmental control authority participated in a three-day training on Good Manufacturing Practices (GMP) and preventive control regulations, based on the U.S. Food Safety Modernization Act (FSMA). The Council believes updating the country's regulation on GMP was essential for improving the industry's efficiency, harmonizing its practices with global standards, and contributing to industry growth – and, therefore, to the industry's growing consumption of feed grains.
Using ATP funds, the Council hired a firm that designed and executed the training course on GMP for feed production and that certified participants as Preventive Controls Qualified Individuals (PCQI) based on the FSMA. The training was done in Colombia, with a total of 136 participants including 31 ICA officials. Of those, 134 participants were certified as Preventive Controls Qualified Individuals (PCQI).
The Council invested $98,839 of Agricultural Trade Promotion (ATP) funds to support the in-country training. As a result, the most relevant feed producers and the controlling authorities were trained on GMP and preventive control regulations that, in February 2020, were included in the updated feed production regulations by ICA. The Council's relationship with the feed industry association was also strengthened as the local industry recognized the Council's contribution to its future growth.
Colombia's corn imports have grown from 4.8 MMT to 6 MMT since the Colombia 2030 study was originally conducted. This training program will set the stage for future growth as Colombia moves toward the 8 MMT goal.
For more information on USGC activities in Colombia, visit here.
About The U.S. Grains Council
The U.S. Grains Council develops export markets for U.S. barley, corn, sorghum and related products including distiller's dried grains with solubles (DDGS) and ethanol. With full-time presence in 28 locations, the Council operates programs in more than 50 countries and the European Union. The Council believes exports are vital to global economic development and to U.S. agriculture's profitability. Detailed information about the Council and its programs is online at www.grains.org.