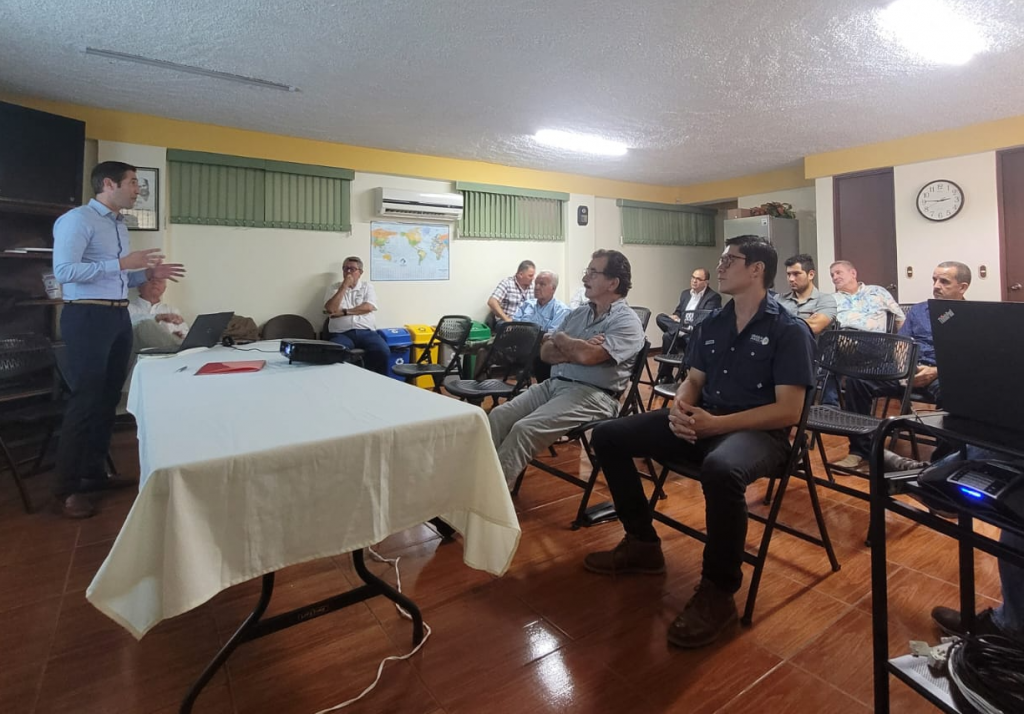 Each year, the U.S. Grains Council (USGC) releases two reports, the Corn Harvest Quality Report and Corn Export Cargo Quality Report, to help international buyers of U.S. corn understand the initial quality of U.S. yellow commodity corn as it enters the merchandising channel and as it is assembled for export.
Following the release of each, the Council's offices around the world share the report findings with buyers in each of their markets. Most recently, offices in Mexico and Latin America (LTA) shared the results of the Corn Export Cargo Quality Report with interested parties in their areas.
In Mexico, separate events were held in Monterrey, Obregon and Veracruz to provide information on the reports. Along with the report findings, Jay O'Neil offered a global logistics outlook and answered questions on corn quality as the commodity travels through the logistics system. The events also included updates on planting reports, weather in the U.S. and how the upcoming crop is looking.
"Contrary to the harvest report, we present the cargo export report by working directly with specific end users and providing them with the most updated market information with the help of our consultant. It also helps us pick up market information and views from our end users," said Javier Chavez, USGC marketing specialist in Mexico.
The Council's LTA team shared the results of the report with a total of 76 attendees representing 36 different companies in Honduras and Costa Rica. Like the presentations in Mexico, an additional presentation was made at the events in the LTA region. Camilo Giraldo, a freight broker from BRS Shipbrokers, offered the attendees information on ocean freight.
Attendees at both events were highly engaged, asking great questions throughout the presentations.
"The CQR continues to be an essential tool for many customers in our region. The significant number of attendees that participated throughout the rollout is a result of the Council's hard work in the region delivering relevant and valuable information to end users," said Alvaro Lopez, USGC LTA regional marketing specialist.
Events like these have helped maintain the Council's position as a reliable source of information on corn quality after it leaves the field and after it has been exported.
Other presentations are scheduled to take place in Guatemala, Colombia and South Korea later this month.
About The U.S. Grains Council
The U.S. Grains Council develops export markets for U.S. barley, corn, sorghum and related products including distiller's dried grains with solubles (DDGS) and ethanol. With full-time presence in 28 locations, the Council operates programs in more than 50 countries and the European Union. The Council believes exports are vital to global economic development and to U.S. agriculture's profitability. Detailed information about the Council and its programs is online at www.grains.org.