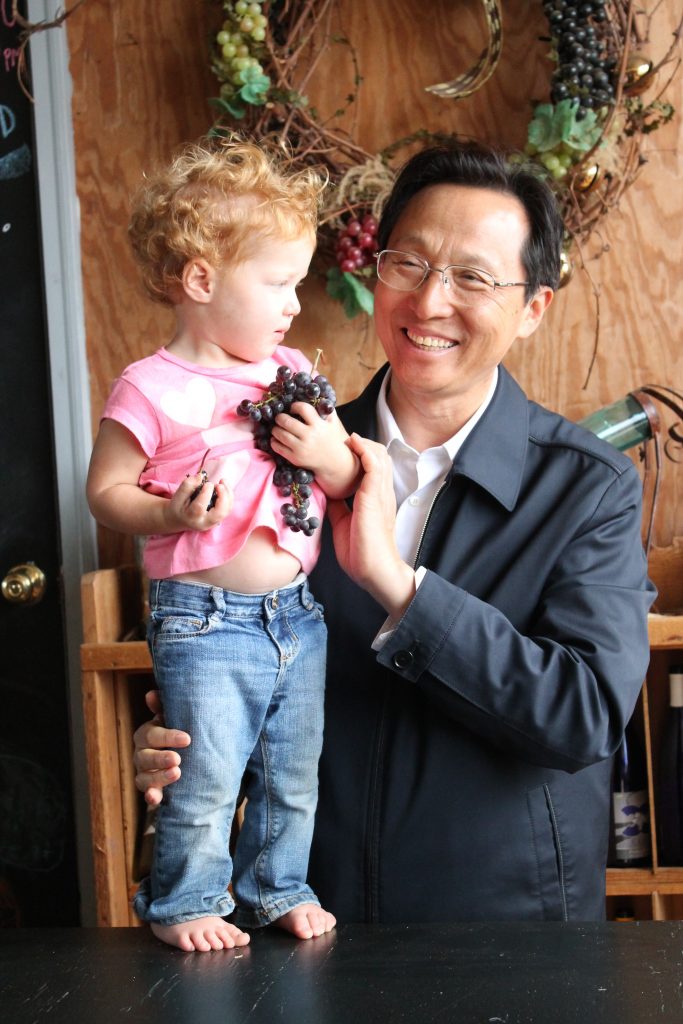 Farmers are the heart of the U.S. Grains Council's (USGC's) membership, and the staff who represent them through their state corn checkoff organizations provide critical insights into linking market development work back to the farm.
The Council recognized three of these state leaders for five years of service during the organization's 60th Annual Board of Delegates Meeting in July: Lindsay Thompson, executive director of the Maryland Grain Producers Utilization Board; Nicole Wagner, executive director of the Wisconsin Corn Promotion Board; and Jean Henning, executive director of the North Dakota Corn Utilization Council.
Solidifying Relationships Through Direct Interaction
Thompson has served as the executive director for the Maryland Grain Producers Utilization Board since 2016, previously serving as the organization's policy and public relations director. She also lives on her family's grain farm in Queenstown, Maryland, making her family some of her own stakeholders.
Her first interaction with the Council was helping plan a trade mission to Maryland's Eastern Shore, and her involvement increased when Maryland corn farmer Chip Councell became chairman of the organization.
"Over the years, I have become more engaged with the Council to provide Maryland's perspective as a small state with less international exports than other states due to our thriving poultry industry," Thompson said. "I rely heavily on the Council for information and expertise to keep my board and Maryland grain farmers informed on export markets."
Hosting trade teams in Maryland has become Thompson's favorite part of working with the Council. She specifically arranged a visit for a team from China that included their minister of agriculture and rural affairs. At the end of the tour, the team visited a local winery owned and operated by a member grain farmer. The minister picked up the owner's toddler, who was running around the farm playing. The girl with bouncing red curls proceeded to feed the Chinese minister grapes from the cluster she was carrying, demonstrating to Thompson just how key these activities are to securing trade.
"This was a pivotal moment for me that really solidified that trade is all about relationships," Thompson said. "Humanizing the people we work with throughout the world forms long-lasting and strong personal relationships. The Council's work is important because they form relationships with our trading partners that can withstand the test of political posturing and trade agreement uncertainty."
Connecting Corn To Global Customers
Wagner, executive director of the Wisconsin Corn Promotion Board, is also a believer in the power of building those connections between world buyers, USGC staff and grower leaders. She works with a small and highly effective staff consisting of herself and a communications director.
Wagner attended her first Council meeting just two months after she started in her position. She said the event in Panama was one of her favorite meetings as it brought together lessons about the Panama Canal from elementary school forward to seeing the mechanics of making trade happen firsthand.
"The Council is helping build markets and find a home for the corn we cannot use here in the United States," Wagner said. "They have relationships all over the world and work on behalf of all the corn growers in Wisconsin to increase demand. In turn, Wisconsin has hosted several trade teams in the last five years because we want to help build those markets."
Increased Engagement Pays Dividends In Building Future Markets
Henning has also watched interest in export markets increase over the past five years in her state. She joined the North Dakota Corn Utilization Council six years ago, now serving as the organization's executive director. She is the staff liasion to the Council, and her professional and personal involvement has grown over that time as North Dakota has prioritized exports and she built her own trade-focused relationships.
She remembered working with a trade team from Southeast Asia that traveled to North Dakota following the Global Ethanol Summit. The team allowed North Dakota to show off their farms, farmers, ethanol plants and retail stations. More importantly, it fostered information exchanges between key stakeholders in both countries.
"The interaction and level of engagement that the team had was beyond expectations," Henning said. "It really made a difference by meeting with buyers and policy-makers. They actively learned about our pricing and marketing of ethanol and shared government policies and pricing strategies in their country."
Henning said the Council's success stems from qualified and dedicated in-country staff members who promote trust with buyers, enabling U.S. farmers and agribusinesses to connect with their global customers.
"The Council's work is critical to the success of agriculture in North Dakota and the United States," Henning said. "Having in-country staff is critical to know who the buyers are and what in-country conditions – economic and cultural – are present to sell our corn and ethanol.
"Farmers and processors in North Dakota and the U.S. produce great quality corn and ethanol; we have supply. We need the connection to the buyer, and that is what USGC provides to us."
Please join the Council in recognizing these corn checkoff leaders for their years of service!
About The U.S. Grains Council
The U.S. Grains Council develops export markets for U.S. barley, corn, sorghum and related products including distiller's dried grains with solubles (DDGS) and ethanol. With full-time presence in 28 locations, the Council operates programs in more than 50 countries and the European Union. The Council believes exports are vital to global economic development and to U.S. agriculture's profitability. Detailed information about the Council and its programs is online at www.grains.org.