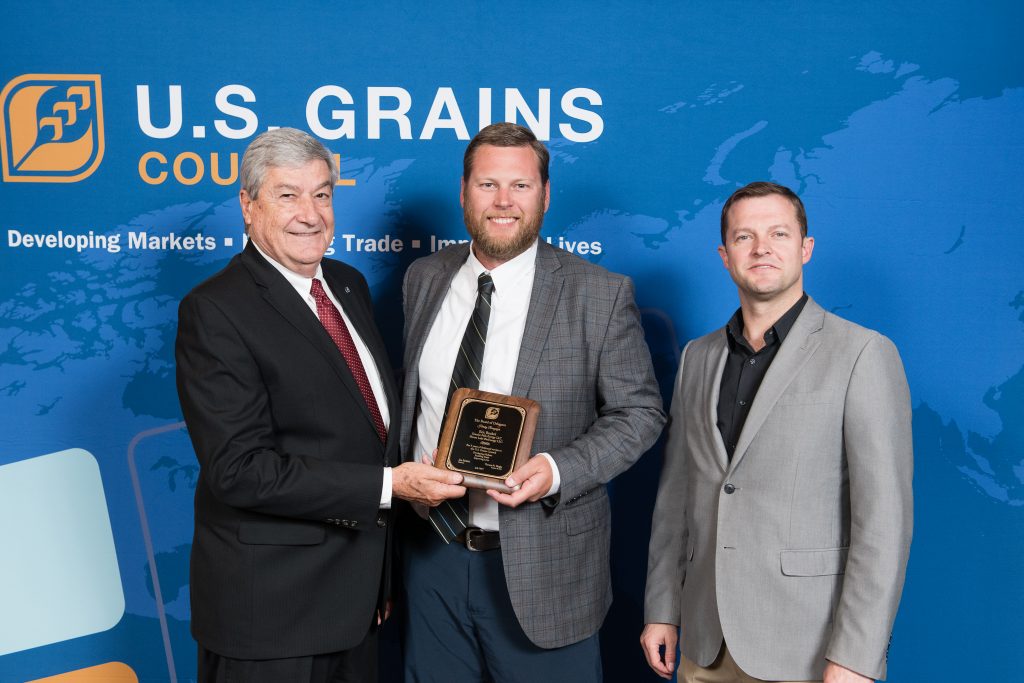 At the 59th Annual Board of Delegates Meeting in Cincinnati, the U.S. Grains Council (USGC) recognized three ethanol industry members for five years of service – Eric Baukol of Granite Falls Energy LLC/Heron Lake Bioenergy LLC, Duane Kristensen of Chief Ethanol Fuel and Isaac Crawford of POET.
Each has contributed his own perspective to the Council's programs by serving on various advisory teams (A-teams). Crawford is the new leader of the Value-Added A-Team, Kristensen serves on the Ethanol A-Team and Baukol represents the ethanol industry on the Trade Policy A-Team.
"The collaborations in the A-team meetings help align perspectives. Aligning perspectives can provide focus for new opportunities," Crawford said. "I began working with the Value-Added A-Team a few years back. The group is in tune with the industry and knows how to point meetings in the right direction."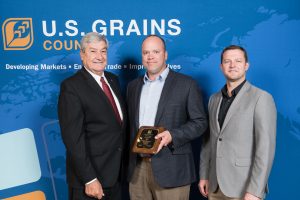 Council members contribute to the organization's market development work by sharing their operations' history, practices and innovations with international customers – both in overseas settings and by opening the doors of their own ethanol plants to visiting trade teams. Kristensen has participated in several of the Council's trade servicing missions, including to Spain and Egypt last year.
"Those missions are so critical for our plant and what we do here," Kristensen said. "The Council's focus is to address issues and walk people through how to get products into countries and the benefits of the product."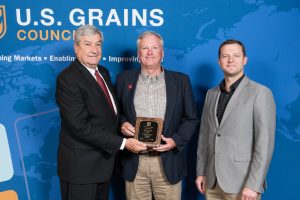 The connections made during these missions extends the Council's work beyond education. Baukol said he has learned there is more to trade than economics, and his involvement with the Council has emphasized that without establishing relationships, developing markets for trade is difficult.
"Before I got involved with the Council, there was a perception that trade is all about economics. If the economic factor is there, traders will find a way to make things work," Baukol said. "Over time I've realized that there is more to making trade work, and that is opening the door to trade. That's what the Council does and that is the value that it provides."
About the U.S. Grains Council
The U.S. Grains Council develops export markets for U.S. barley, corn, sorghum and related products including distiller's dried grains with solubles (DDGS) and ethanol. With full-time presence in 13 key markets and representatives in an additional 15 locations, the Council operates programs in more than 50 countries and the European Union. The Council believes exports are vital to global economic development and to U.S. agriculture's profitability. Detailed information about the Council and its programs is online at www.grains.org.