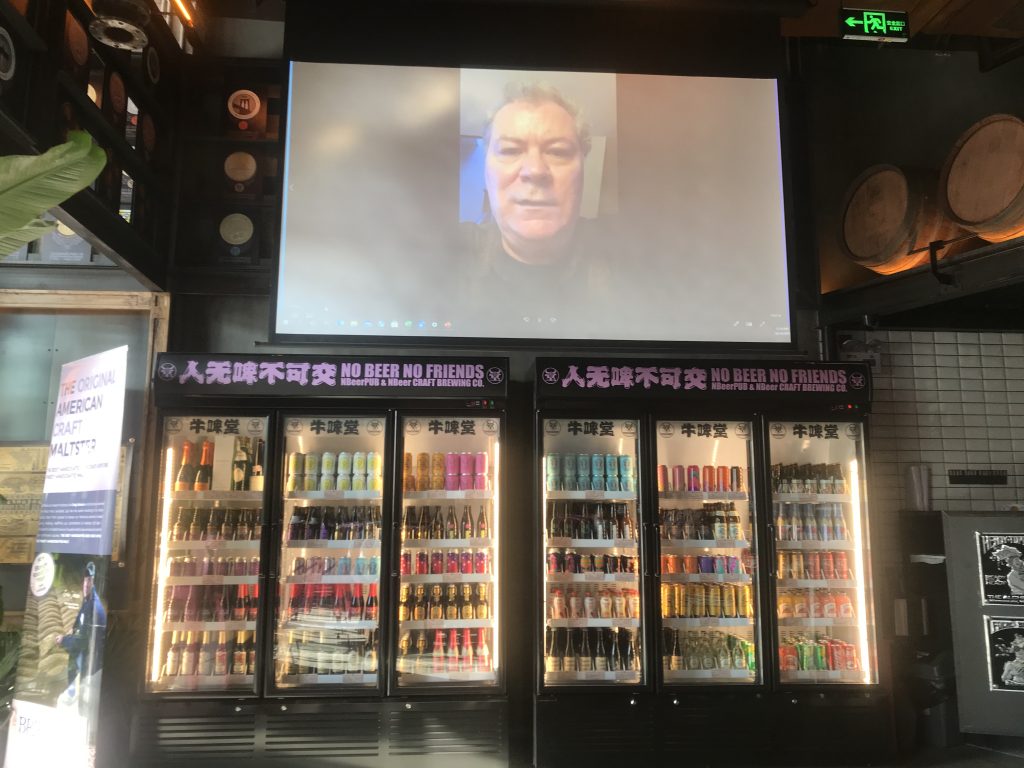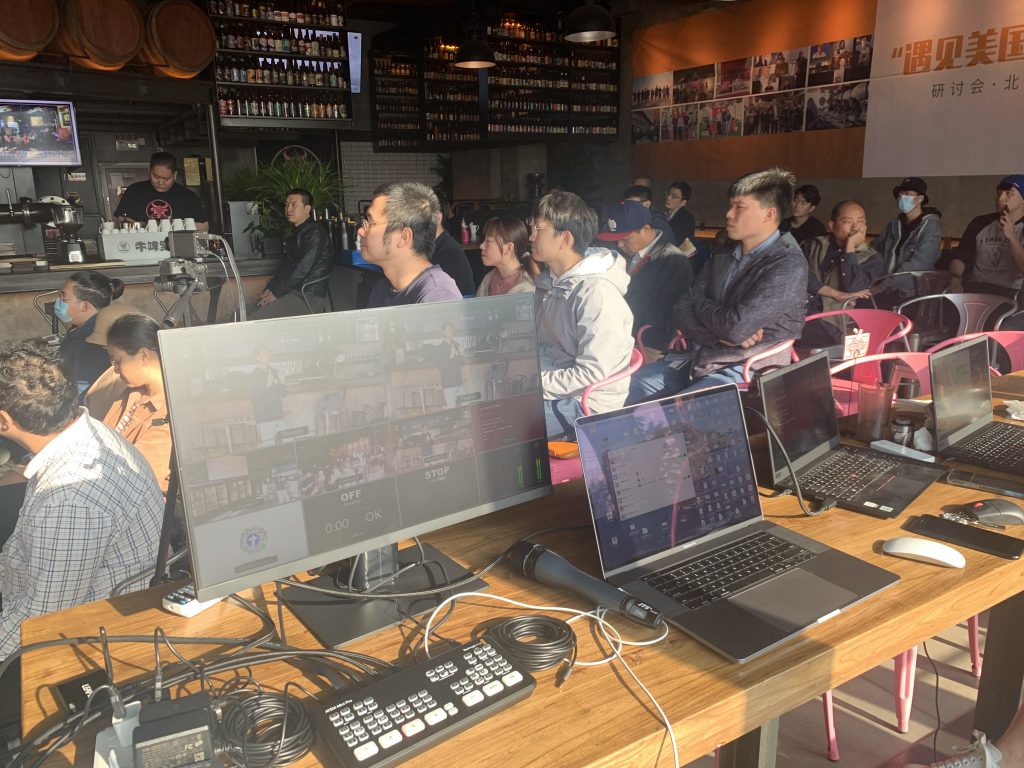 China is the world's largest beer-consuming nation, and Chinese brewers are showing increased interest in U.S. barley malt, thanks to new market access and a series of activities organized by the U.S. Grains Council (USGC) to introduce this key ingredient.
The "Meet U.S. Malt" workshop series kicked off in mid-October with the Council's first in-person malt promotion event with the Chinese beer industry. The workshop series follows a handful of virtual webinars over the past year focused on helping importers and end-users better understand the quality and brewing characteristics of U.S. malt and to encourage imports.
Nearly 40 people attended the event in-person in addition to 65 individuals registered for the webinar. The Council also live-streamed the event through Wechat, Weibo and TikTok, with more than 1,000 people viewing on these channels. The Council invited three leading Chinese brewers to be speakers on malt characteristics, U.S. malt quality and how to use specialty malt.
"Last year, we identified that many brewers in China simply do not know much about U.S. malt," said Wennie Liu, USGC program manager in China. "These brewers often purchase malt directly, meaning there is a need to educate end-users on U.S. barley and malt to build U.S. market share."
The Council has been co-sponsoring events over the past two years with industry associations and stakeholders and organizing workshops like the one in October. The Council will continue the "Meet U.S. Malt" workshop series with similar events in Wuhan and Shenzhen in November and December. Pub and brewery owners are also reaching out to the Council to organize similar types of events in their businesses.
Thanks to these efforts and a strong partnership with an importer in China, China is importing record amounts of U.S. malt. China imported 7,652 metric tons of malt from January to September 2020, yet U.S. malt only represented 0.4 percent market share – meaning there is significant opportunity to increase exports to this specific market.
"While these imports are small, they are still record-setting amounts," Liu said. "We will continue building upon these initial purchases as malt importers learn more about the quality and availability of U.S. barley malt. Malt promotion in China has a long-term payoff, but we expect imports to increase as China's small but rapidly growing craft beer industry develops."
Learn more about the Council's work to promote U.S. malt in China.
About The U.S. Grains Council
The U.S. Grains Council develops export markets for U.S. barley, corn, sorghum and related products including distiller's dried grains with solubles (DDGS) and ethanol. With full-time presence in 28 locations, the Council operates programs in more than 50 countries and the European Union. The Council believes exports are vital to global economic development and to U.S. agriculture's profitability. Detailed information about the Council and its programs is online at www.grains.org.