As part of one of their first overseas missions since the pandemic began, U.S. Grains Council (USGC) Chairman Jim Raben, President and CEO Ryan LeGrand and Senior Director of Global Strategies Kurt Shultz traveled to Tunisia in late May to visit the feed training center the Council helped establish to build grain demand potential in the Middle East and Africa. The center allows feed professionals to come from all parts of the continent to learn about the latest feed production techniques and advances in animal nutrition.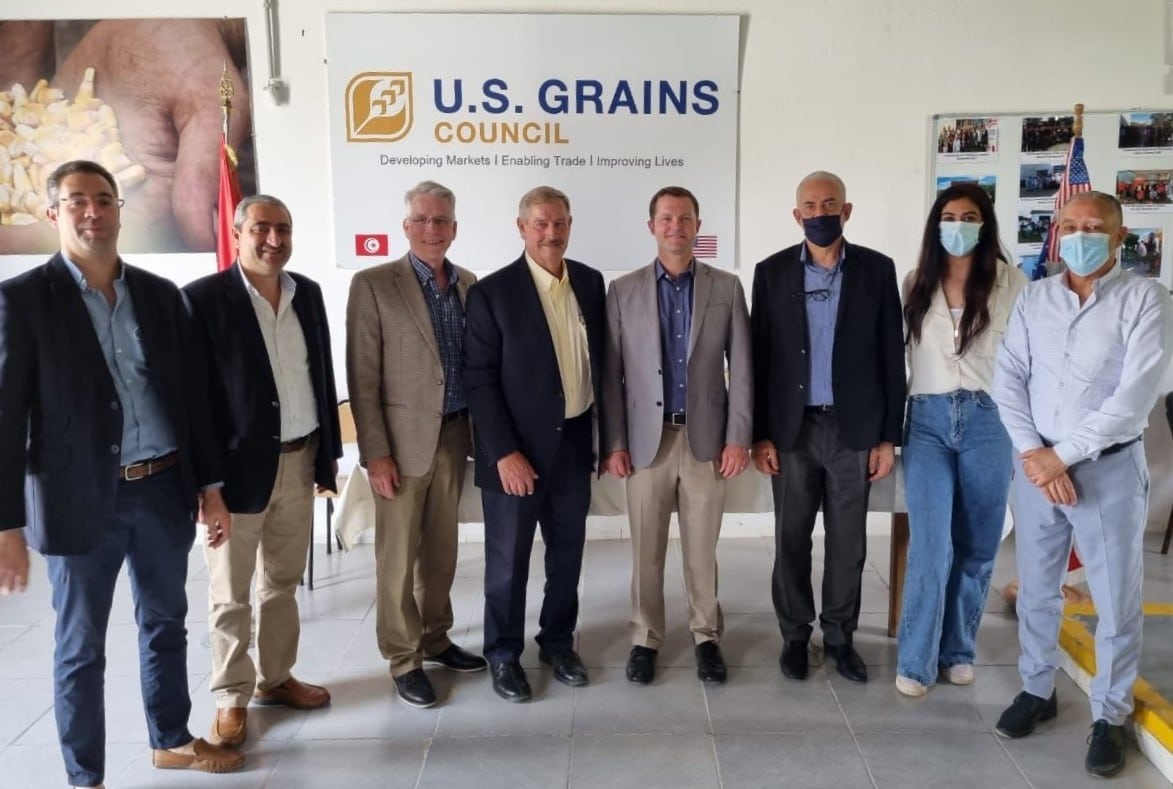 "It was great to see the center and hear that more than 200 representatives from all parts of region benefit from the feed grains training," Raben said. "Our theme this year is Building Relationships, Building Trade, but visits like this remind me that we are building on the relationships we have been fostering over the last several decades to continue to build markets for U.S. grains."
While the Council was able to reach key markets and a greater number of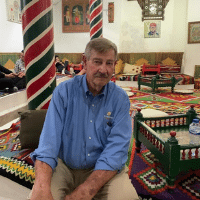 participants by organizing virtual training programs during pandemic, the trio was glad to visit in person and connect directly with key stakeholders.
"The trainings done here will help feed production in the region become more efficient and widespread, stimulating demand and leading to U.S. agricultural imports," Raben said. "I appreciated the opportunity to see this training center in person."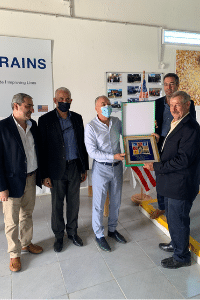 During their time in Tunisia, Raben, LeGrand and Shultz met with some of the leading poultry and feed manufacturing companies in the country and saw a shipment of U.S. distiller's dried grains with solubles (DDGS) at a local feed mill. The Council promotes both bulk and container shipments in the region.
They also met with the Council's regional staff in the Middle East and Africa (known as MEA) office in Tunis to discuss USGC's marketing strategies in the region.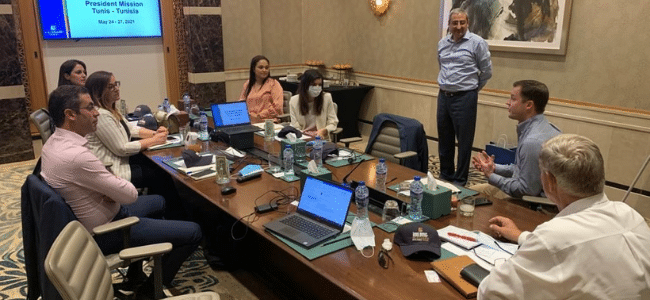 The Middle East and Africa region has continued to increase its imports of U.S. grains over the last few years. Saudi Arabia ranks as the eighth largest destination for U.S. corn, importing nearly 909,000 metric tons (35.8 million bushels). Israel has more than doubled its U.S. corn imports to nearly 490,000 metric tons (19.3 million bushels) and has increased its purchase of U.S. barley to more than 1,100 metric tons (51,200 bushels). Purchases of U.S. DDGS have increased after a decline last year, making Turkey the sixth largest market at 602,000 metric tons (24.6 million bushels).
See all the photos and video impressions from Raben, LeGrand and MEA staff by visiting the Council's social media channels: Twitter, Facebook and Instagram.
About The U.S. Grains Council
The U.S. Grains Council develops export markets for U.S. barley, corn, sorghum and related products including distiller's dried grains with solubles (DDGS) and ethanol. With full-time presence in 28 locations, the Council operates programs in more than 50 countries and the European Union. The Council believes exports are vital to global economic development and to U.S. agriculture's profitability. Detailed information about the Council and its programs is online at www.grains.org.