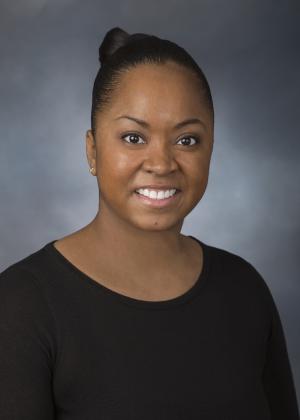 Courtney Coe, U.S. Grains Council (USGC) membership and communications coordinator, will depart the Council at the end of August.
"While we are sad Courtney will not be returning to work, we are happy for her as she has decided to stay home with her young son," said Lyndsey Erb, USGC director of industry relations. "We thank Courtney for her calm demeanor, great attention to detail and outstanding follow-up. We thoroughly enjoyed working with her during her time here."
Coe joined the Council in December 2016 as the receptionist and administrative assistant for the Council and the National Corn Growers Association (NCGA). She was the first point of contact for visitors and callers to the organization's' headquarters and provided support to the director of finance and administration as well as other staff members.
In March 2017, the Council promoted Coe to membership and communications coordinator. In this role, Coe served as a liaison between the membership and communication departments and managed website content, assisted with membership meeting planning and implementation, maintained membership records and completed other various administrative duties.
The Council's leadership thanks Courtney for her service to the organization. Please join the Council in wishing her farewell!
About The U.S. Grains Council
The U.S. Grains Council develops export markets for U.S. barley, corn, sorghum and related products including distiller's dried grains with solubles (DDGS) and ethanol. With full-time presence in 28 locations, the Council operates programs in more than 50 countries and the European Union. The Council believes exports are vital to global economic development and to U.S. agriculture's profitability. Detailed information about the Council and its programs is online at www.grains.org.