Two of the Council's international staff members were recognized for 10 years of service to the organization at the virtual 18th International Marketing Conference and 61st Annual Membership meeting last month: Rgaya M'Sallem and Izumi Onozawa.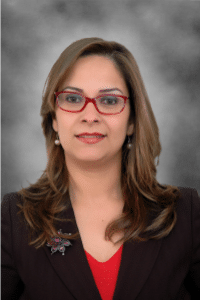 M'Sallem, the finance and administration manager for the Council's Middle East and Africa regional office in Tunisia, began working with organization in 2010. She said she came to the Council looking for experience that would enhance her business career.
"I first heard about the job opening with the Council through a friend of mine. What attracted me to working with the Council was the stability I saw with the organization," M'sallem said. "I also was looking to improve my professional experience with a nonprofit organization completely different from the business and commercial companies that I used to work with."
M'Sallem loves working with the Council for many reasons, but a big reason is the ability to carry out projects from start to finish.
"What I enjoy most about the Council is being able to see a project through from beginning to end. The personal meaning I get from contributing to the organization's success is amazing," M'sallem said. "I love working here, and the Council is a second family to me. I'm extremely proud and honored to be part of this amazing team!"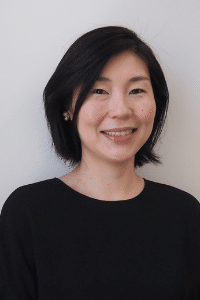 Like M'sallem, Onozawa was also interested in the organization's work when applying to work with the Council. She began as the administrative coordinator in the Council's office in Japan in December 2009.
"I was interested in seeing how Japan's local food system works through the fields of livestock and grains which support our lives," Onozawa said. "I was more interested when I started to learn the complexities of how the world interacts to manage the global food supply."
Onozawa has learned a lot over the last decade and reflects on her time with the Council.
"Through my work, I learned that the food we eat in Japan is supported by a stable supply of corn produced by U.S. farmers with their hard work, passion and pride," Onozawa said. "It's a pleasure to be part of a global movement that is striving for a sustainable, hunger-free and better world, and to be able to work with smart, passionate, creative and amazing people from all over the world."
Please join us in celebrating these two Council staff members as they each mark 10 years of developing markets, enabling trade and improving lives!
See other USGC staff and members recognized for their service.
About The U.S. Grains Council
The U.S. Grains Council develops export markets for U.S. barley, corn, sorghum and related products including distiller's dried grains with solubles (DDGS) and ethanol. With full-time presence in 28 locations, the Council operates programs in more than 50 countries and the European Union. The Council believes exports are vital to global economic development and to U.S. agriculture's profitability. Detailed information about the Council and its programs is online at www.grains.org.