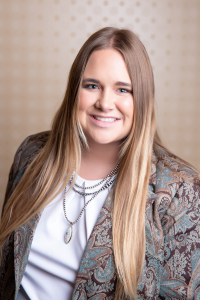 Next week, the U.S. Grains Council (USGC) will be welcoming a new member to its Washington, D.C. staff. Emma Freebairn will be spending her summer as an intern with the Council's industry relations and ethanol departments, thanks to the generous support of the Nebraska Corn Board.
Freebairn will gain an understanding of ethanol exports by supporting ethanol programming and learn the ropes of event management by helping plan the Council's upcoming Global Ethanol Summit and 64th Annual Membership meeting.
"We are excited to have Emma join the team — she will be a great addition to the Council for the summer," said Ellen Zimmerman, USGC director of industry relations. "I am excited for her to get to know our members and our staff as she becomes immersed in the Council's programs and events."
Freebairn is a student at Iowa State University where she is majoring in agriculture and life sciences education with a focus in communications and minoring in international agriculture.
She has previously served as an Agriculture in the Classroom intern for Illinois Farm Bureau, where she created graphics and organized social media campaigns; assisted in the facilitation of professional development events for teachers; and wrote agriculturally related curriculum for kindergarten through eighth grade students.
Please join the Council in welcoming Emma to the organization!
About The U.S. Grains Council
The U.S. Grains Council develops export markets for U.S. barley, corn, sorghum and related products including distiller's dried grains with solubles (DDGS) and ethanol. With full-time presence in 28 locations, the Council operates programs in more than 50 countries and the European Union. The Council believes exports are vital to global economic development and to U.S. agriculture's profitability. Detailed information about the Council and its programs is online at www.grains.org.