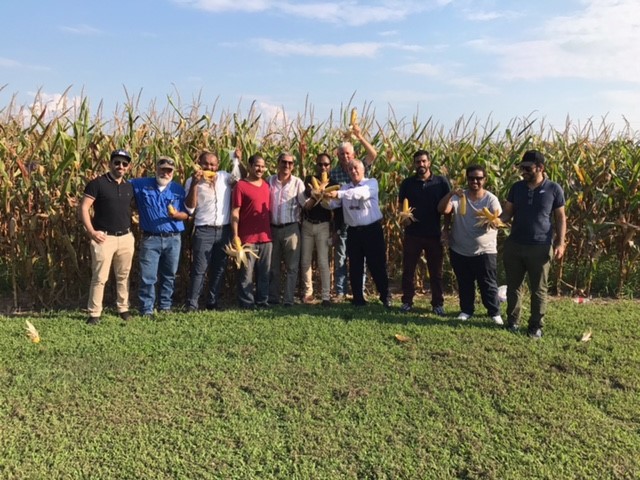 The Saudi Arabian government is seeking to move away from subsidized feed grain imports and from using precious ground water resources to produce wheat, barley and forage crops in the desert. As a result of these two policy changes, the Saudi feed industry is seeking corn imports to fill a growing need for feed grains.
Using Market Access Program (MAP) funds, the U.S. Grains Council (USGC) has been engaged in a multi-year effort with the major feed grain importers in the Kingdom, highlighting the advantages of U.S. origin. These efforts include bringing trade teams to the United States, hosting seminars in the region and bring U.S. exporters to Saudi Arabia to meet with members of the Saudi industry.
Through these activities, the Council is building confidence in food security through trade and reassuring this growing market that U.S. corn and corn co-products will be available in abundant quantities at a reasonable price to sustain Saudi meat, milk and egg industries.
As a result of the Council's engagement, Saudi Arabia has been increasing its year-over-year imports of U.S. corn, with sales of 2.1 million metric tons (80 million bushels) in the 2016/2017 marketing year, an increase of 800,000 tons (31.5 million bushels) over the previous year's totals.
The Council invested approximatively $224,500 over the past two years in marketing programs specifically targeting Saudi Arabian imports, generating a return on investment of (ROI) of $605 for every $ 1 of MAP funds invested.
About the U.S. Grains Council
The U.S. Grains Council develops export markets for U.S. barley, corn, sorghum and related products including distiller's dried grains with solubles (DDGS) and ethanol. With full-time presence in 13 key markets and representatives in an additional 15 locations, the Council operates programs in more than 50 countries and the European Union. The Council believes exports are vital to global economic development and to U.S. agriculture's profitability. Detailed information about the Council and its programs is online at www.grains.org.