Carlos Suarez, who has served as Latin America regional ethanol consultant for the U.S. Grains Council (USGC), stepped into a new role last week with the organization's Washington, D.C., headquarters. Suarez has joined the trade policy and biotechnology department as the new manager of sustainability, policy and innovation.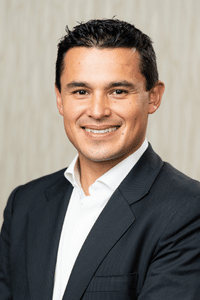 In this role, Suarez will implement and oversee the Council's sustainability initiatives including the Corn Sustainability Assurance Protocol (CSAP). Additionally, he will work closely with the trade policy director to develop and implement programs focused on trade policy and market issues including biotechnology, gene editing and maximum residue levels.
"Carlos has proven his capabilities with the Council through his work with our Latin American team," said Andrew Brandt, USGC director of trade policy. "We're very excited for him to take on this new role in which he will be working to ensure sustainability policies that are popping up around the world work for U.S. grain farmers."
During Suarez's time with the Council's Latin America office, he worked with public and private stakeholders across the region to help them achieve policy goals and promote the benefits and comparative advantages of U.S. ethanol.
Prior to joining the Council in 2019, Suarez worked for the Nature Conservancy as the associate director for business development in Latin America. In this capacity, he worked in fundraising with the corporate sector by engaging in consultative selling to structure projects around water security, healthy agricultural systems and sustainable infrastructure, achieving over $3.2 million in total revenue over two years. He also served as the commercial specialist for the U.S. Commercial Service in Colombia, where he was responsible for developing strategies for market penetration projects in the franchising, finance, information technologies, consumer electronics, telecommunications and professional services sectors.
Suarez holds a bachelor's degree in international relations from Universidad del Rosario in Colombia; a master's degree in global risk management from Universidad Francisco de Vitoria in Spain; and a master's degree in business administration from HEC Montreal Business School in Canada.
Suarez enters the new position following Jack Custard's transition to the global programs department and Imby Abath's departure from the Council.
Please join the Council in congratulating Carlos on his new role!
About The U.S. Grains Council
The U.S. Grains Council develops export markets for U.S. barley, corn, sorghum and related products including distiller's dried grains with solubles (DDGS) and ethanol. With full-time presence in 28 locations, the Council operates programs in more than 50 countries and the European Union. The Council believes exports are vital to global economic development and to U.S. agriculture's profitability. Detailed information about the Council and its programs is online at www.grains.org.