Junior Accounting Assistant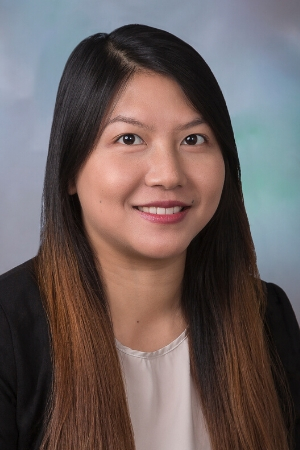 Milla Par serves as the junior accounting assistant for the U.S. Grains Council, a non-profit organization that promotes the use of U.S. barley, corn, sorghum and related products worldwide. In this capacity, she provides support to members of the finance team to aid in ensuring the accuracy of accounts payable operations. In addition to providing support for the accounts payable process, provide accounting support to the Managers of Accounting, Director of Finance and Administration.
Prior to the Council, Par worked for the Bill Posner, CPA, PA as the accounting intern. In this capacity she performed various administrative, bookkeeping and tax preparation functions. Par also served as the customer service for Rockville Florist where she helped customers in finding adequate designs and appropriate flowers for a multitude of occasions.
Par holds a bachelor's degree in accounting from the Robert H. Smith School of Business at the University of Maryland, College Park.
About The U.S. Grains Council
The U.S. Grains Council develops export markets for U.S. barley, corn, sorghum and related products including distiller's dried grains with solubles (DDGS) and ethanol. With full-time presence in 28 locations, the Council operates programs in more than 50 countries and the European Union. The Council believes exports are vital to global economic development and to U.S. agriculture's profitability. Detailed information about the Council and its programs is online at www.grains.org.