Manager of Global Strategies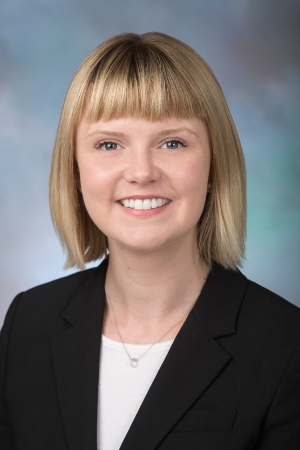 Katy Wyatt serves as the manager of global strategies for the U.S. Grains Council, a non-profit organization that promotes the global use of U.S. barley, corn, sorghum and related products including ethanol and distiller's dried grains with solubles (DDGS). In this capacity, Wyatt manages the Council's Food for Progress program in Tanzania, assists with coordination and submission of the organization's Unified Export Strategy and works on other programs that fall under the global strategies portfolio.
Prior to the Council, Wyatt worked for at the Mastercard Foundation in Toronto, Canada, as an intern for the Foundation's Youth Livelihoods Program. There, she provided technical, administrative and logistical support to the Youth Livelihoods team. Wyatt also served as a business development officer in Addis Ababa, Ethiopia, for the Mennonite Economic Development Associates (MEDA), a Canadian non-governmental organization focused on creating business solutions to poverty. At MEDA, Wyatt supported her team to integrate smallholder rice farmers and textile artisans into higher value markets through increasing market linkages and enhanced productivity.
Wyatt holds a bachelor's degree in economics and international development and a master's degree in development economics from Dalhousie University, Nova Scotia, Canada.
About The U.S. Grains Council
The U.S. Grains Council develops export markets for U.S. barley, corn, sorghum and related products including distiller's dried grains with solubles (DDGS) and ethanol. With full-time presence in 28 locations, the Council operates programs in more than 50 countries and the European Union. The Council believes exports are vital to global economic development and to U.S. agriculture's profitability. Detailed information about the Council and its programs is online at www.grains.org.