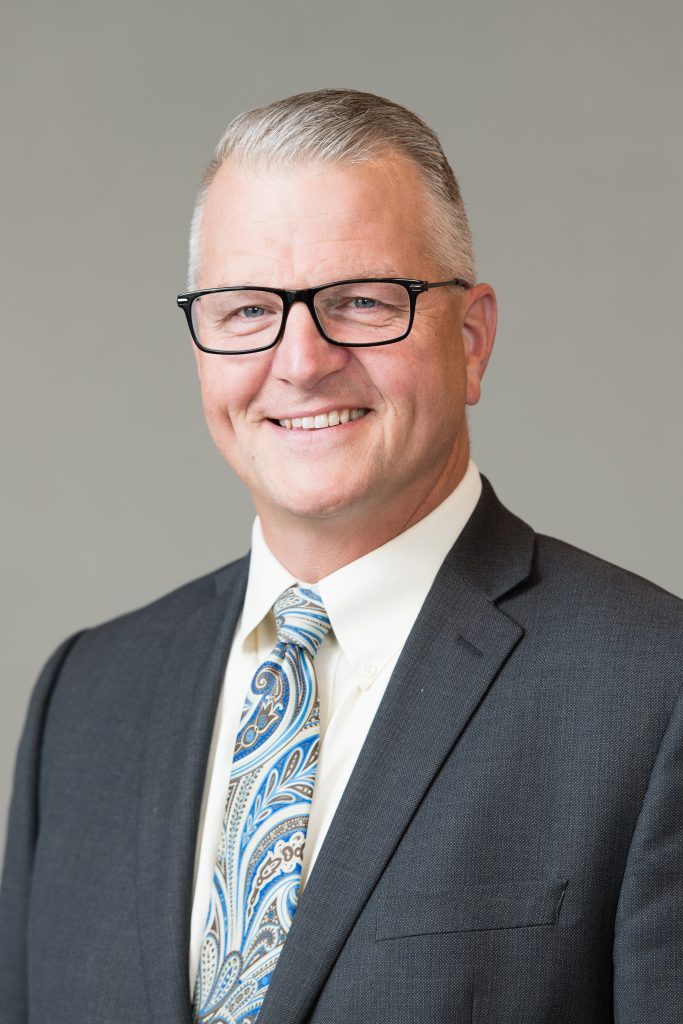 Seeing the U.S. Grains Council's (USGC's) work from the inside for the last 15 years has made Tadd Nicholson, executive director of the Ohio Corn Marketing Program, a true believer in the results of market development.
In late 2019, for example, Nicholson traveled with USGC staff, members and other key stakeholders to Nigeria and Ghana as part of the U.S. Department of Agriculture (USDA) Agricultural Trade Mission (ATM). The Council delegation sought to learn more about how fuel markets work in West Africa and explore the potential for future ethanol sales to the region.
During the mission, the USGC delegation met with in-country stakeholders who attended the Global Ethanol Summit, which had turned these key influencers from skeptics to advocates within their own governments. That transformation is indicative of the power of the Council's strategies to develop markets, enable trade and improve lives.
"Because the Council opened that door to allow them to come to the United States, they really gained a great deal of support," Nicholson said. "When we went to their country, it was amazing to see some of those visitors that were in the United States advocating to their colleagues about why they needed to give ethanol a chance. We saw that happening.
"It was all of the different components that the Council brings together in order to support international buyers. The Council has that understanding about the world, different cultures and different ways of doing business – and that was very fulfilling to see firsthand."
Nicholson has also watched these connections build when trade teams visit Ohio. He said Ohio farmers and companies enjoy opportunities to talk face-to-face with international buyers whenever trade teams come to the state, and that these meetings serve as great sellback to investors in the Ohio corn checkoff.
He remembered one ethanol-focused team, comprised of mostly Mexican government officials, that came to Ohio to understand the differences between Mexico's then state-run fuel system and the privately-operated U.S. fuel supply chain.
"You could see the group weighing out what could be as that was when they were just opening up to fuel market competition," Nicholson said. "It was exciting for them and it was exciting for us to be able to show them the U.S. system and work the benefits of ethanol into that whole conversation."
Trade team visits and overseas missions are only two examples of Nicholson's work with the Council over the years. He started by attending meetings as a staff member of Ohio Corn. When he became executive director of the organization, his role shifted to helping guide his own board in thinking through Ohio's strategy related to exports.
Some Ohio corn is exported via barge in the Cincinnati area, but most is consumed domestically. Still, Nicholson said his board members have continually emphasized to their fellow farmers the importance of exports to supporting the bottom line for all U.S. corn. This emphasis became even more important when Ohio started producing ethanol in 2008, and farmers realized growth for this new commodity – and DDGS as a co-product – would be in international markets.
"It is really important to Ohio farmers that our exports remain strong, even if our corn doesn't leave the country," Nicholson said. "That point has been ingrained in Ohio farmers. They understand that we have to have strong exports, and it matters to a farmer here whether their own corn is leaving the country or not.
"The role of the Council was something very much supported by Ohio farmers, and it became a kind of a driving force that enhanced our involvement."
Nicholson later joined the USGC Board of Directors as the state checkoff sector director, helping guide the organization through a CEO transition and pivoting programming during COVID-19.
"The influx of Agricultural Trade Promotion (ATP) funds into the Council gave a great deal of excitement and just let us dream a little bigger than we've ever dreamt before. And then all of a sudden, that came to a screeching halt," Nicholson said. "Ryan [LeGrand, Council president and CEO] and the entire USGC team have kept the team together and poised and ready to go. Hopefully, 2021 will be that year when we can really unleash that entire plan."
Nicholson was re-elected as state checkoff sector director this week during the Council's 60th Annual Board of Delegates Meeting. The Council also formally recognized him for 15 years of service. Looking forward, he said he looks forward to continuing to bring Ohio corn farmers together with industry stakeholders and Council staff to promote U.S. grains in all forms across the world, including ethanol.
"This is a big lift, but the Council and all of us collectively working together have lifted some pretty heavy things in the past," Nicholson said. "I have great confidence that the programming put in place is going to reap benefits for the farmers that we serve."
About The U.S. Grains Council
The U.S. Grains Council develops export markets for U.S. barley, corn, sorghum and related products including distiller's dried grains with solubles (DDGS) and ethanol. With full-time presence in 28 locations, the Council operates programs in more than 50 countries and the European Union. The Council believes exports are vital to global economic development and to U.S. agriculture's profitability. Detailed information about the Council and its programs is online at www.grains.org.