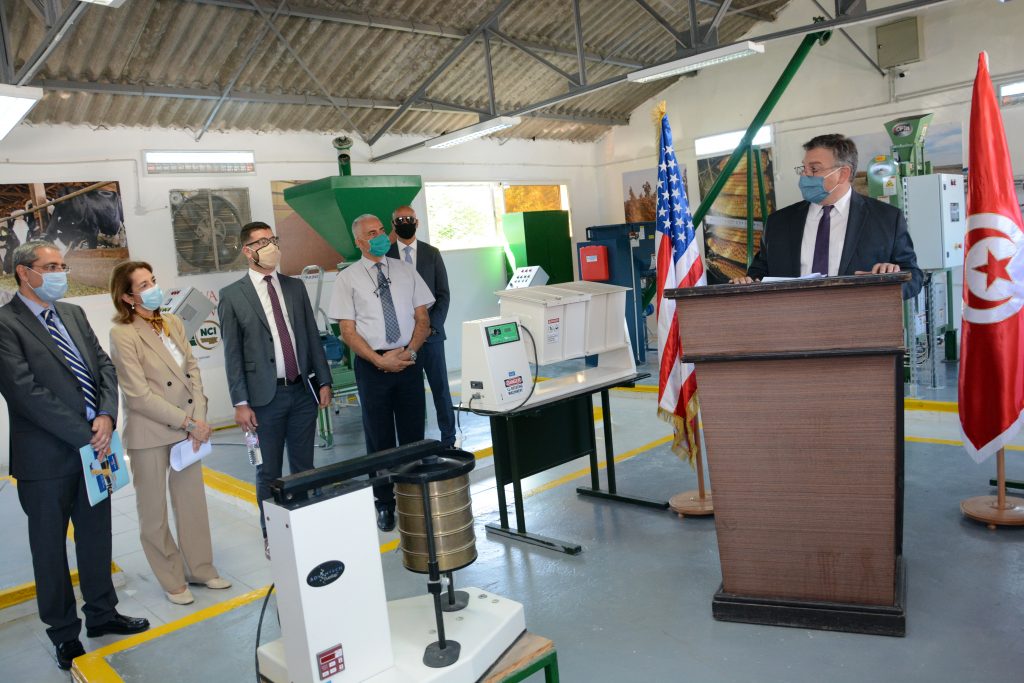 The U.S. embassy in Tunisia and the U.S. Grains Council jointly hosted a ribbon-cutting ceremony on Thursday at the Council's Feed Training Center in Tunis, Tunisia. More than 250 Tunisian feed industry professionals have already attended trainings at the Center, and its continued growth will support the development and modernization of the feed industry in Tunisia, as well as more broadly in Africa and the Middle East.
About The U.S. Grains Council
The U.S. Grains Council develops export markets for U.S. barley, corn, sorghum and related products including distiller's dried grains with solubles (DDGS) and ethanol. With full-time presence in 28 locations, the Council operates programs in more than 50 countries and the European Union. The Council believes exports are vital to global economic development and to U.S. agriculture's profitability. Detailed information about the Council and its programs is online at www.grains.org.