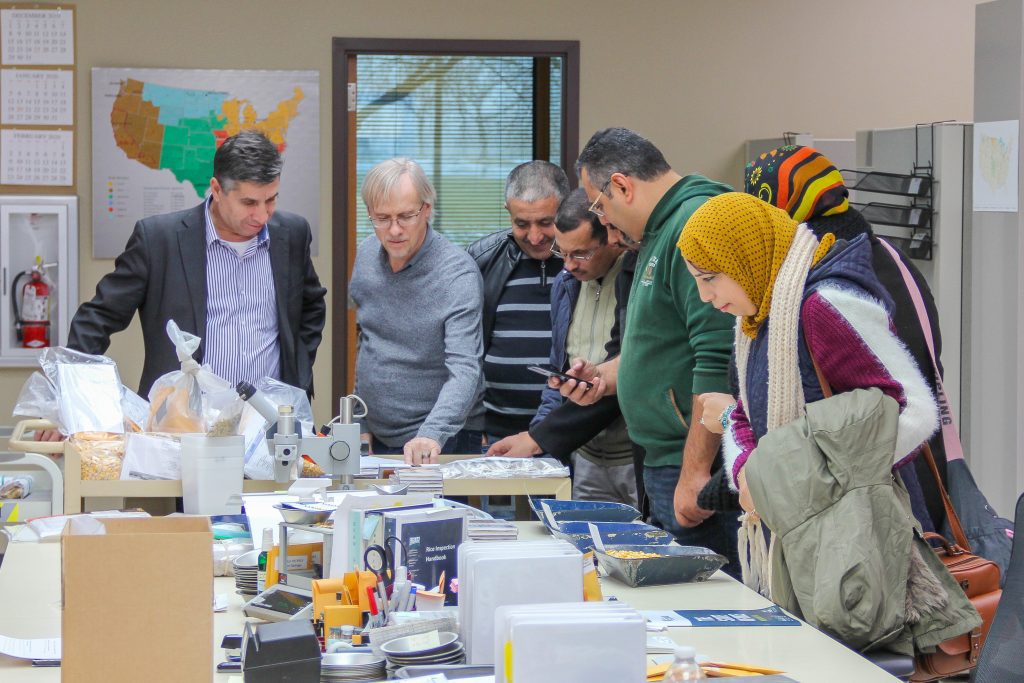 The Council worked with a U.S. Department of Agriculture (USDA) Cochran Fellowship Program to arrange for training of fellows from Egypt and Jordan on the U.S. grain inspection system, conducted by the IGP Institute in Manhattan, Kansas. In addition to lectures and labs, the group visited a local cooperative, the USDA Federal Grain Inspection Service (FGIS) in both Kansas City and New Orleans and export facilities in New Orleans. Photo courtesy of the IGP Institute.
About The U.S. Grains Council
The U.S. Grains Council develops export markets for U.S. barley, corn, sorghum and related products including distiller's dried grains with solubles (DDGS) and ethanol. With full-time presence in 28 locations, the Council operates programs in more than 50 countries and the European Union. The Council believes exports are vital to global economic development and to U.S. agriculture's profitability. Detailed information about the Council and its programs is online at www.grains.org.