With the harvest season nearly upon us, U.S. Grains Council (USGC) members and board of directors' leaders shared photographs of their corn crops to give members and buyers of U.S. grains an inside look at this year's crops.
As of Sept. 7, the U.S. Department of Agriculture's National Agricultural Statistics Service (USDA's NASS) report stated that 59 percent of the U.S. corn crop was in good-to-excellent condition.
Follow along in this photo essay as we examine the conditions from a few of our member farms from across the country.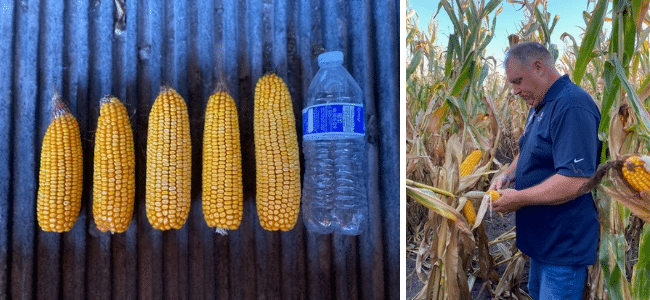 In Minnesota, Council Chairman Chad Willis, reported that yield will be variable in his area due to the drought, however, it does look better than expected.
"Yields look to be better than I had thought they would, but we have used up all the available moisture in the soil profile we had going into spring," Willis said.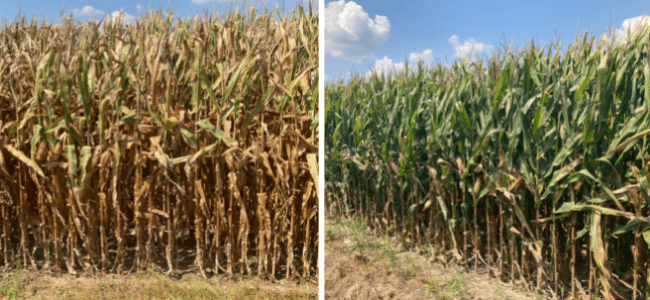 In southeast Illinois, Don Duvall provides a look at two of his fields. The photo on the left features a field that looks to be an excellent yield and grain quality producer, and it is expected to be harvested in the very near future.
The field on the right reveals a totally green corn plant with a dry matured ear, which is the ideal condition as it approaches harvest in the next couple of weeks.
"Overall, we are on track to produce a record crop in both yield and quality," Duvall said.
Also in Illinois, USGC Past Chairman Jim Raben, shares an update on his crop.
"In years past (5 or more years ago) we would be harvesting this corn. It would be high moisture at 30 to 35%. Instead, we have changed our planting program to planting early maturity soybeans. These beans will be ready to harvest in the last of August-first of September," Raben said.
"The early beans have been outyielding the later variety soybeans at our farm. We also capture the early delivery premium that can be 50 cents to $1.50 depending on supply. This program allows corn to dry naturally and with that comes quality. The kernels have less stress cracks, better test weight and we save money on drying costs, along with it being easier to store in bins. This has been a win-win for us."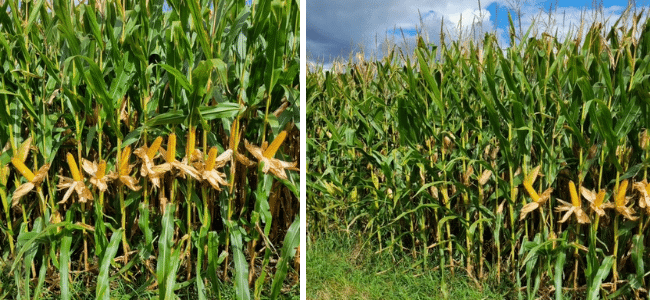 Casey Kelleher, a Whitewater, Wisconsin corn grower, expects a good quality crop to come out of his area.
"We experienced an extremely dry summer, but timely rains created great planting conditions," Kelleher said. "However, the cold may lead to slow early growth. We are expecting decent kernel counts, and while we are about two weeks away from black layer, we should make it without a chance of frost."
About The U.S. Grains Council
The U.S. Grains Council develops export markets for U.S. barley, corn, sorghum and related products including distiller's dried grains with solubles (DDGS) and ethanol. With full-time presence in 28 locations, the Council operates programs in more than 50 countries and the European Union. The Council believes exports are vital to global economic development and to U.S. agriculture's profitability. Detailed information about the Council and its programs is online at www.grains.org.