Bags of U.S. sorghum are headed from Victoria, Texas, to the Port of Mombasa in Kenya – paving the way for future market opportunities for U.S. sorghum farmers in East Africa.
The 60 metric tons (2,360 bushels) of U.S. No. 1 sorghum will be shipped via container, part of a U.S. Grains Council (USGC) project funded by the U.S. Department of Agriculture's (USDA's) Quality Samples Program (QSP). This program enables cooperators to purchase and ship U.S. commodities to a new or emerging market for trials with targeted end-users – putting these feed ingredients to the test.
The Council worked in partnership with the Texas Grain Sorghum Producers, the United Sorghum Checkoff Program (USCP) and the National Sorghum Producers to coordinate the procurement and delivery of these sorghum samples. Also critical to this effort was United Ag, a member of the Texas Grain Sorghum Producers, and specifically Joe Kelley, who has both traveled with the Council to promote U.S. sorghum abroad and worked domestically to help match U.S. farmers and agribusinesses with these market opportunities.
Kenya is a net importer for grains for commercial production with about one million tons in supply shortfalls annually. U.S. sorghum is familiar in this market, primarily due to its inclusion in food aid deliveries. The Council is now leveraging successful efforts in neighboring Tanzania to capitalize on these factors and build commercial opportunities for U.S. sorghum. The Council sent its first commercial mission to East Africa in 2019 to discuss the potential for alternative feedstocks like U.S. sorghum and distiller's dried grains with solubles (DDGS), supported by funding from USDA's Agricultural Trade Promotion (ATP) program.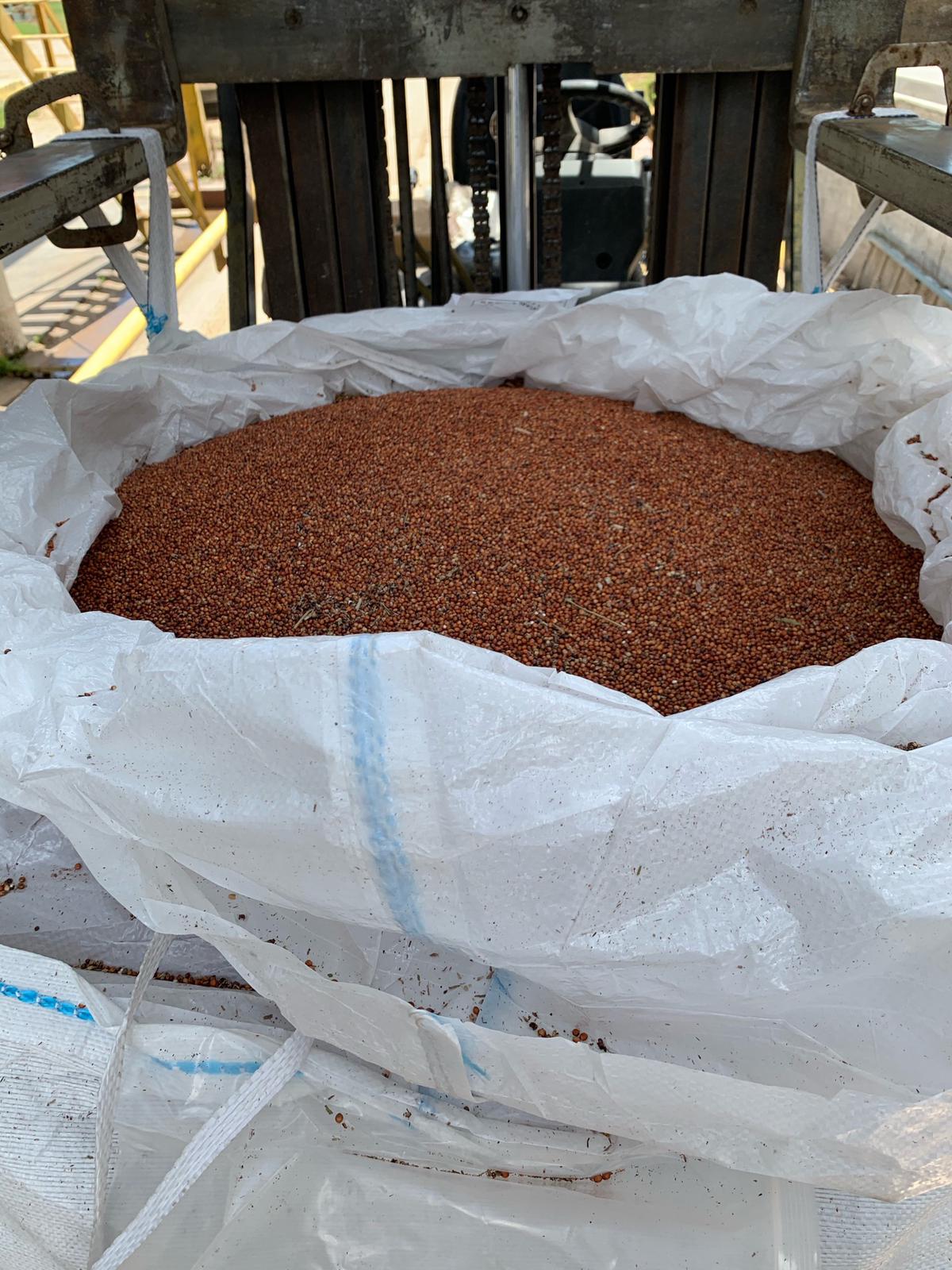 Upon arrival, the Council's end-user partner will transport the grain to Nairobi for use in a poultry feeding trial. The partnering company is one of the largest feed milling companies in East Africa and a key member of AKEFEMA, the Kenya Feed Manufacturers Association. These factors are important to the success of the trial and a larger strategy for opening doors in the region for U.S. sorghum.
"We have a strong advocate and support system in place with AKEFEMA," said Katy Wyatt, USGC manager of global strategies. "The positive results of this trial will help us continue to build momentum for sorghum use in Kenya as trial results are distributed to AKEFEMA members to demonstrate the economic and nutritional value in using sorghum in animal feeds."
About The U.S. Grains Council
The U.S. Grains Council develops export markets for U.S. barley, corn, sorghum and related products including distiller's dried grains with solubles (DDGS) and ethanol. With full-time presence in 28 locations, the Council operates programs in more than 50 countries and the European Union. The Council believes exports are vital to global economic development and to U.S. agriculture's profitability. Detailed information about the Council and its programs is online at www.grains.org.