Promotion of U.S. grains and co-products is central to the mission of the U.S. Grains Council – a theme immediately apparent when the editors of Global Update chose Mar. 17 at random to check on Council staff members' "day in the life." Here's part two of that story (read part one here).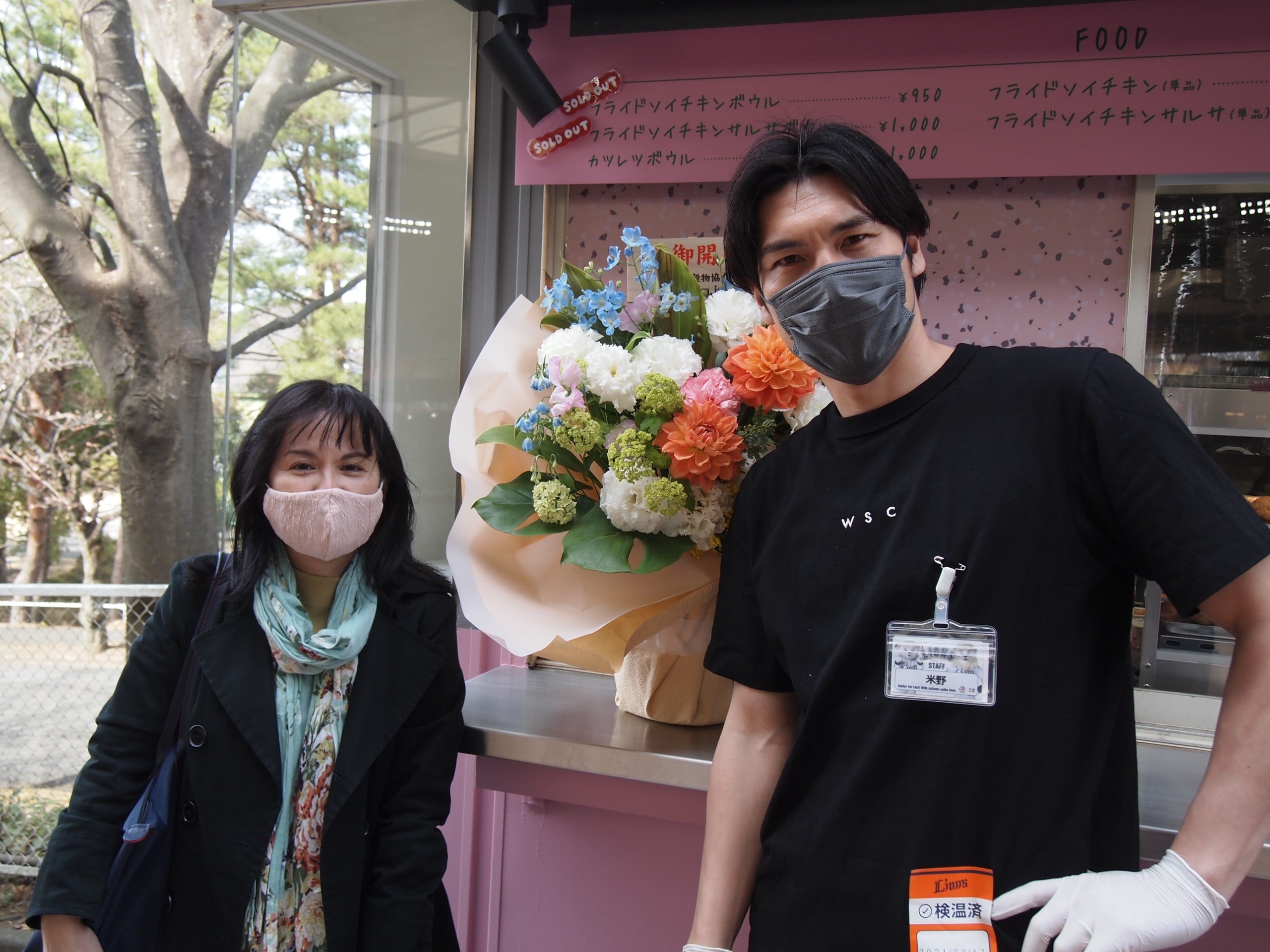 Michiyo Hoshizawa, USGC program and administrative manager, Japan
Michiyo Hoshizawa, USGC program and administrative manager in the Council's Japan office, began her morning in Tokyo as most Council staff do – by checking email. Before long, she and her colleague Tommy Hamamoto, USGC director in Japan, were in a train on the way to the Met Life Dome, a baseball stadium 30 miles west of town and home of the Seibu Lions. Instead of taking in a game, Hoshizawa and Hamamoto made a beeline for an important influencer and U.S. food sorghum user.
"We had a brief meeting with Mr. Tomohito Yoneno, a veteran professional baseball player who opened his new food outlet at the stadium the day before," Hoshizawa said. "We discussed a possible food sorghum promotion plan for later this year and tried his healthy menu using U.S. white sorghum flour as fried batter, which was, of course, very tasty."
Over the last several years, the Council has conducted many educational programs promoting the health benefits of U.S. sorghum, and the Japanese snack and food industry has shown increased interest in and commercialization of sorghum in their products. The Japanese market now includes more than 50 food products with sorghum as an ingredient, providing another value-added opportunity for U.S. sorghum farmers.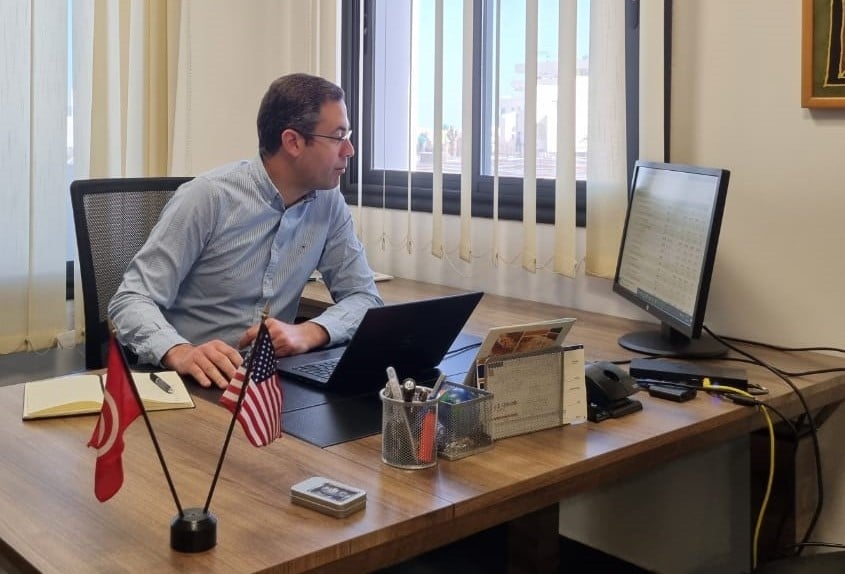 After his routine check of the grains and feed exchange to gauge the market, Mohamed Salah Bouthour, USGC marketing specialist for the Middle East and Africa (MEA) regional office in Tunis, Tunisia, turned his attention to final preparations for a virtual feed training program for Algerian feed industry professionals.
"We are looking forward to hosting a team of Algerian feed industrials to enhance their understanding about feed processing, quality control and poultry nutrition," Bouthour said. "I had a discussion with trainers on their presentations and to make sure the content was uploaded to the e-learning platform."
By midday, Bouthour began his participation in the first of three virtual conference calls – the monthly check-in with all MEA regional consultants to discuss competitiveness of U.S. grains, new market promotional opportunities and new program developments; followed by moderating a procurement training session; and then participating in a catch-up call between the MEA staff in Tunis and the D.C. headquarters staff.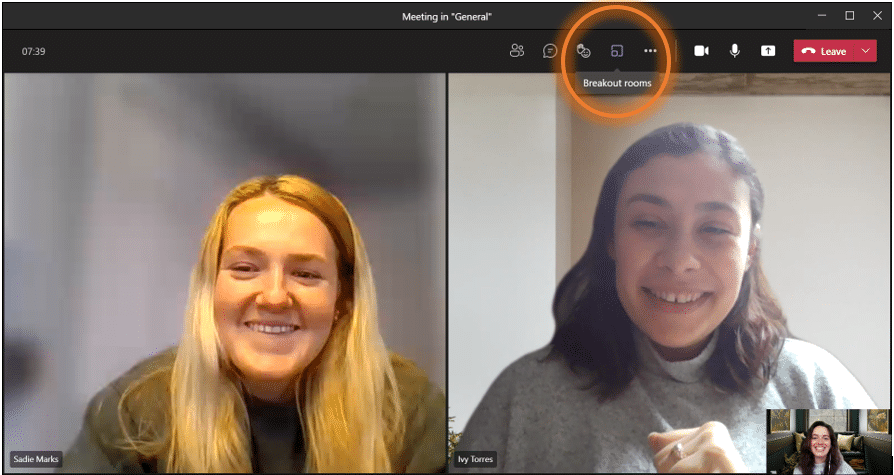 Distiller's dried grains with solubles (DDGS) promotional programming was front and center on Mar. 17 for Emily Byron, USGC's manager of global programming in the Council's Washington, D.C., headquarters, where she began her day confirming the details of the virtual event with Canadian swine producers.
"Last year, we started engaging swine producers in Western Canada that belong to the Hutterite community," Byron said. "We learned during the kickoff webinar that they would like to better understand the economic and nutritional value of DDGS, so we are now planning a longer-term engagement in early April to address concerns and provide the latest technical and market information on DDGS to these folks."
Byron also reviewed with Kurt Shultz, senior director of global strategies, the new contracting procedures recently adopted by the Council so she could present the following day in the biweekly Overseas Operations meeting, which brings together staff involved in planning many of the Council's global engagements. That activity was followed by an in-depth look at breakout room functionality in Microsoft Office 365's Teams product to determine its ease of use for large-scale meetings that require small-group discussion or brainstorming.
The bulk of Byron's day, however, was devoted to editing drafts of the Unified Export Strategy document for both the Mexico and South Korea offices.
"My focus this year has been on Mexico, Latin America and South Korea, so I have collaborated with these offices on their 2020 annual reports and their future strategy," Byron said. "This year has been particularly exciting because our offices have learned several lessons on how to engage their customers in virtual settings and are finding creative ways to take advantage of virtual promotional programming in their future strategies."
It wasn't all work for Byron, though. She ended her day by participating in the D.C. office's online biweekly social hour where she learned that most of the staff would be chefs if they weren't working to promote U.S. grains.
About The U.S. Grains Council
The U.S. Grains Council develops export markets for U.S. barley, corn, sorghum and related products including distiller's dried grains with solubles (DDGS) and ethanol. With full-time presence in 28 locations, the Council operates programs in more than 50 countries and the European Union. The Council believes exports are vital to global economic development and to U.S. agriculture's profitability. Detailed information about the Council and its programs is online at www.grains.org.