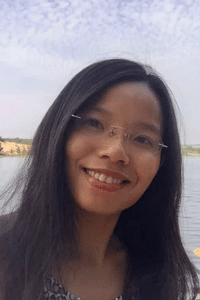 Around the world, the U.S. Grains Council (USGC) has added a new representative to its team, while also promoting two current employees.
Vu Ngan Giang (Gigi) joined the Council's Southeast Asia and Oceania (SEA) team on April 1 as a representative in Vietnam. In this role, Gigi will assist the Council in maximizing the potential for U.S. coarse grain and ethanol sales in Vietnam. The country's economy is one of the fastest growing in the world and is a proven customer of U.S. distiller's dried grains with solubles (DDGS), corn and ethanol while also presenting opportunities for grain sorghum and barley in the future.
Gigi brings a wealth of experience to the role, having previously worked in various capacities throughout the feed industry. She held trading roles at Enerfo, was a key account manager at Wisium and was a purchasing representative for DTK, a feed manufacturing company in Vietnam.
"I believe Gigi will bring experience, talent, work ethic and a good attitude to the Council," said Caleb Wurth, USGC Southeast Asia regional director. "With this added capacity, U.S. export growth will be sustainable and long lasting. We are excited to have Gigi on board."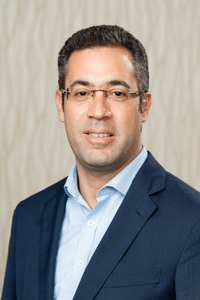 In the Middle East, Africa and Europe region, two Council employees were promoted to assistant regional director positions.
Mohamed Salah Bouthour, who previously served as the marketing specialist for the region, is now the assistant regional director for Africa.
Before joining the Council in 2017, Bouthour worked for SGS as a business manager for agricultural and minerals commodities and as a leader in inspection, analysis, control and certification in Tunisia and Libya.
Bouthour holds a bachelor's degree in information technology from the High Institute of Management at the University of Tunis.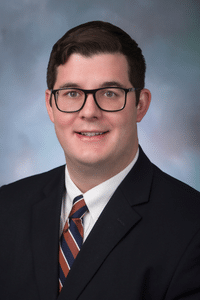 Reece Cannady is now the assistant regional director, focusing specifically on the Middle East and Europe.
Cannady joined the Council in its Washington, D.C., headquarters as the manger of global trade in 2018 before relocating to the Council's regional office in Tunis in 2021 to support the team there in expanding its programming.
Before the Council, Cannady worked with Attebury Grain, LLC as a trader, serving as a liaison between Attebury's headquarters and Mexico office, specializing in wheat export markets.
Cannady holds a bachelor's degree in economics with a dual concentration in finance and management from the University of Pennsylvania's Wharton School of Business.
"We have created a strong team in the Middle East, Africa and Europe region for developing markets, enabling trade and improving lives," said Ramy H. Taieb, USGC regional director for the Middle East, Africa and Europe. "I'm confident that Mohamed and Reece will bring innovative programming, creativity, work ethic and a positive attitude to their new roles at the Council. We are excited to have Mohamed and Reece take on their new responsibilities."
Please join the Council in congratulating Gigi, Mohamed and Reece!
About The U.S. Grains Council
The U.S. Grains Council develops export markets for U.S. barley, corn, sorghum and related products including distiller's dried grains with solubles (DDGS) and ethanol. With full-time presence in 28 locations, the Council operates programs in more than 50 countries and the European Union. The Council believes exports are vital to global economic development and to U.S. agriculture's profitability. Detailed information about the Council and its programs is online at www.grains.org.