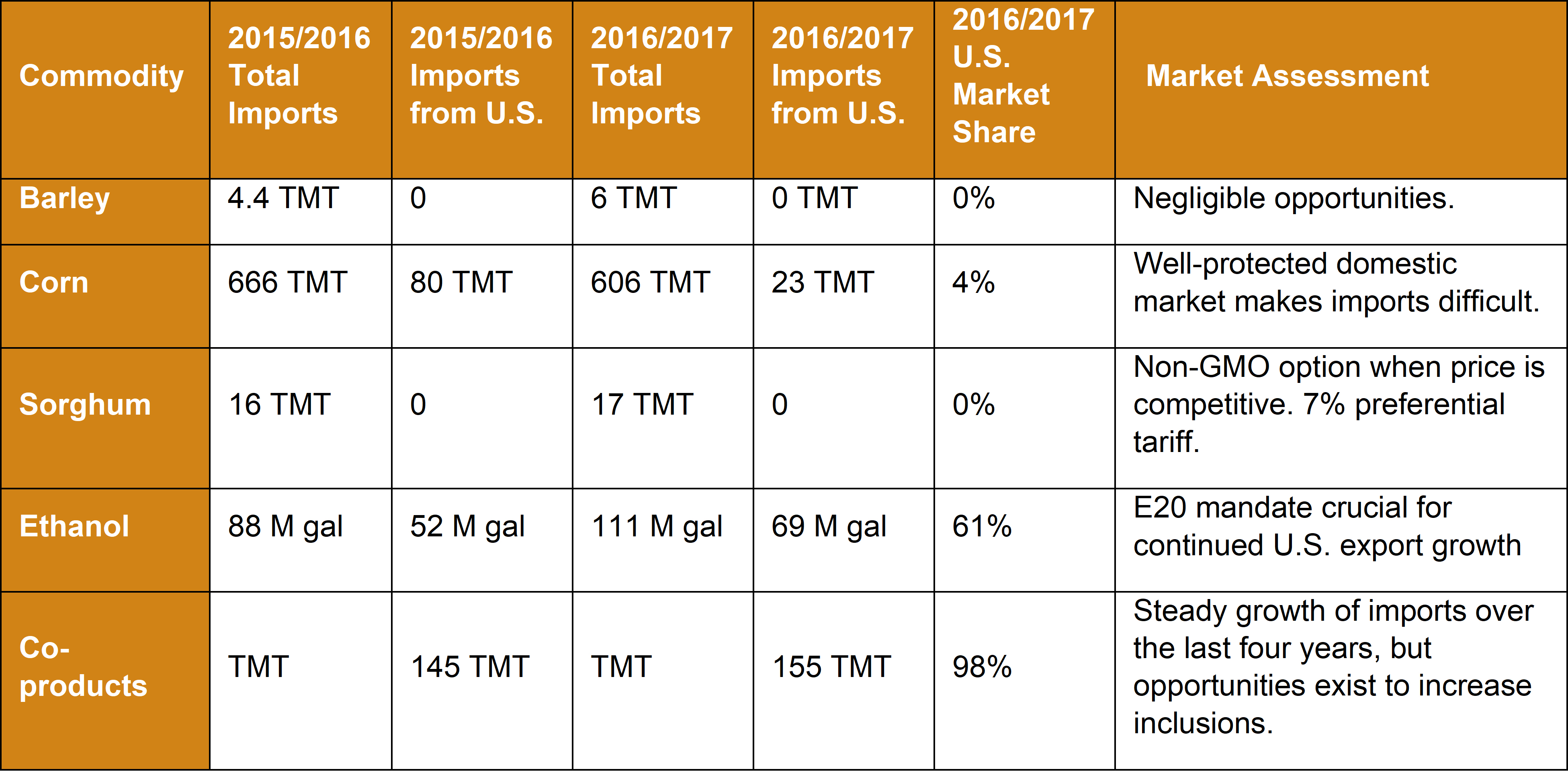 Supply/Demand Basics
U.S. corn co-products main competition is other alternative imported proteins such as  soybean meal and wheat.
SEA's 2nd largest producer of corn with about 60% yellow and 40% white.
Ethanol demand reached 151 million gallons in 2017, with almost half coming from imports.
18 MMT feed market
Country Overview
Population / growth: 104 million / 2.0%
Urban / growth: 2% / 2.16%
GDP / growth: $874.5 billion / 6.9%
GDP per capita: $8,200
A complex archipelago with over 7,000 islands.
One of the fastest growing populations in Southeast Asia.
Economy forecast to quicken in 2016 due to government projects.
OFW (overseas Filipino workers) remittances make up 10% of the GDP.
Trade and Market Share Issues
Imports significant amounts of U.S. wheat, some of which is used for feed purposes.
Marginal corn importer, usually from Thailand, occasionally from U.S.
Major U.S. ethanol importer. (4th largest market in 2017)
End-users favor imported corn due to lower mycotoxin content.
DDGS are imported as an alternative to higher priced local corn.
Policy Issues
All imports with GMO events must have biosafety certificate.
10% ethanol blending mandate, RA 9637 calls for E20 by 2020.
Effective and strong ethanol mandate.
35% in quota duty and 50% out of quota for MFNs.
Asian Economic Community (AEC) countries will have a 0% corn import duty.