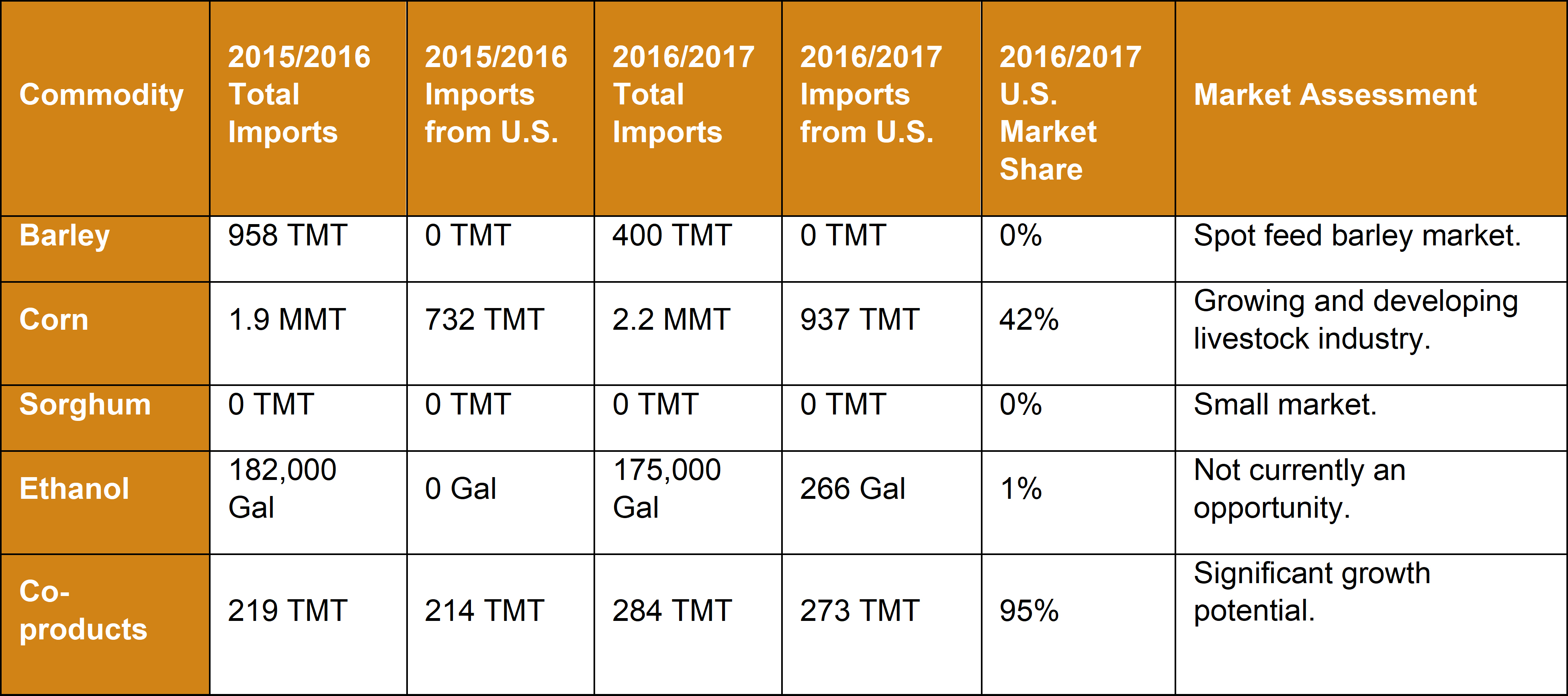 Supply/Demand Basics
Steady growth of corn imports, 2 MMT in 2017.
Decrease of local barley crop 600 TMT and imports of 400,000 MT in 2017.
Growing imports of DDGS.
Price-sensitive market with moderate emphasis on quality.
Country Overview
Population / growth: 9 million / 1.35%
Urban % / growth: 8% / 2.16%
GDP / growth (PPP): $300 billion / 2.9%
GDP per capita (PPP): $8,600
Open-market oriented economy with good diversity (13% agriculture, 29% industry, 58% services).
Government endorses economy reforms that resulted in low inflation and steady economic growth.
Political stability and no security issues compared to neighboring countries to the west and the south.
Potential to be conduit for trade to West African countries.
Trade and Market Share Issues
Argentina is the lead corn supplier with the U.S. at second place with 42% market share.
France and the Ukraine are the main barley exporters to Morocco.
No barley exports from the U.S.
Poultry and dairy are the main consumers of imported corn.
Policy Issues
U.S.-Morocco FTA is no longer advantageous as other export origins receive the same import duties on corn and other feed products.