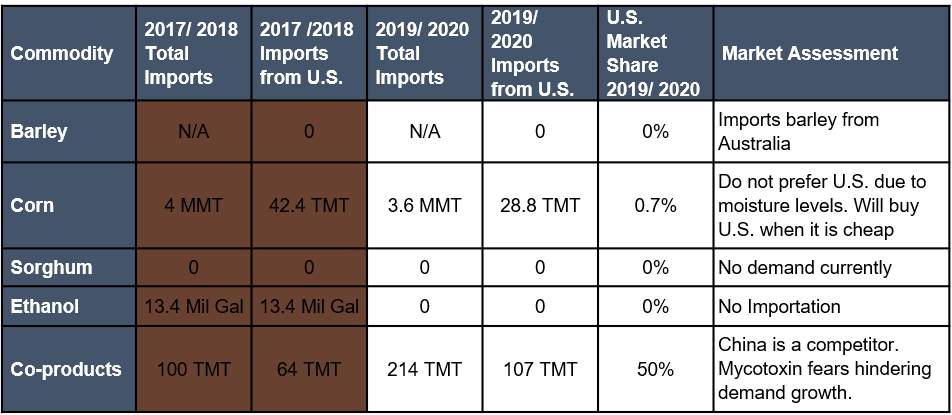 Supply/Demand Basics
7.5 MMT animal feed market
3rd largest per capita consumer of poultry in the word – 46.5 kgs/capita.
Broiler feed makes up the majority of the countries feed demand.
Major importer of processed food.
Palm by-products compete for energy demand in animal feed rations.
Country Overview

One of the most developed countries in Southeast Asia.
Middle class and above make up over 50% of the population.
Developing tech and manufacturing sectors.
Key policy broker in ASEAN.
Trade and Market Share Overview
Traditional feed mix of corn and SBM preferred.
Low U.S. corn market share due to South American quality preference.
Storability and trans equatorial product integrity hinder U.S. imports.
Few large poultry integrators make up most of the market.
Policy Overview
0% tariff on corn by-products.
Relatively open trade policies.
Does not have an ethanol mandate.
Strong biodiesel policy based on its domestic palm oil industry.