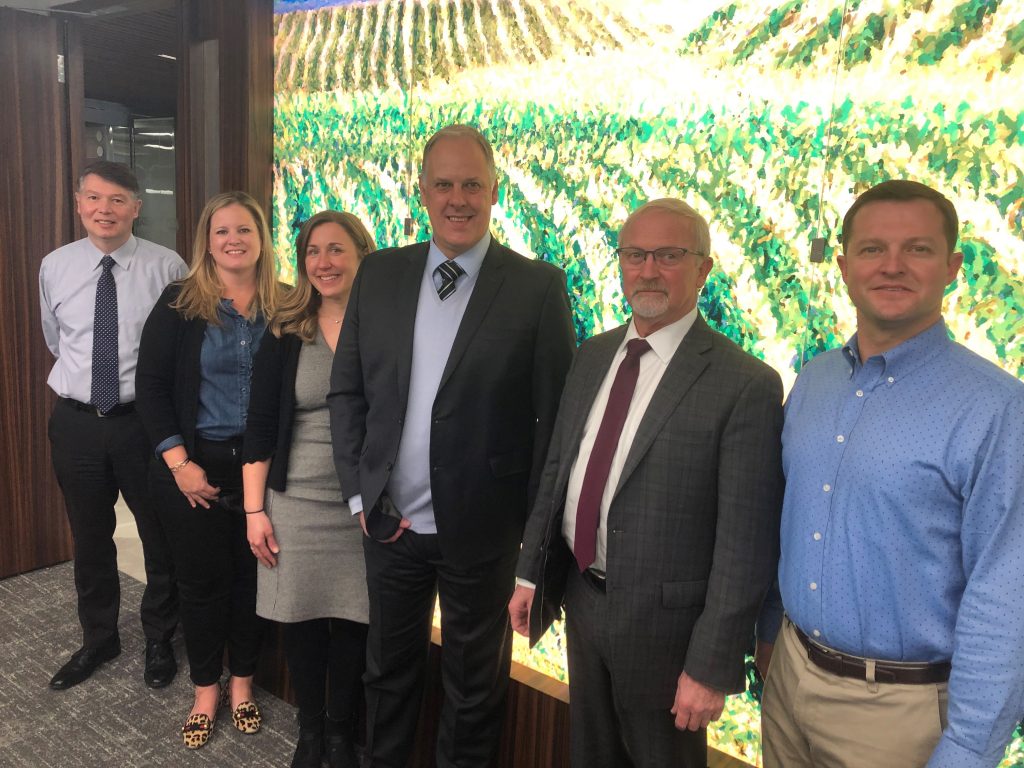 The U.S. Grains Council (USGC) and the National Corn Growers Association (NCGA) hosted International Maize Alliance (MAIZALL) President Paulo Bertolini in Washington, D.C., this week. Bertolini was joined by MAIZALL coordinator Benno van der Laan and John Linder, NCGA chairman.
MAIZALL is a coalition of maize farmer associations from Argentina, Brazil and the United States that are working together to share expertise and information and to address trade barriers to agricultural innovation. MAIZALL's farmers grow 50 percent of all maize in the world, and its member organizations represent farming operations of all sizes, with many of those being family farms. The Council, along with NCGA, the Argentine Corn and Sorghum Association (MAIZAR) and the Brazilian Association of Corn Producers (ABRAMILHO) comprise the alliance.
"The Council appreciates MAIZALL's efforts to address trade barriers and advance sound trade policy," LeGrand said. "It's important to have the Council, NCGA and our counterparts in Argentina and Brazil working together so we make every effort to bring about a rational and efficient global trading system that works for all of us and for our respective customers as well."
The group met with several seed technology companies while in the D.C. area and discussed MAIZALL's past and ongoing engagements in the United Kingdom (UK) and the European Union (EU). In addition, the group examined the possibility of future biotechnology and crop protection engagements around the world, along with information on biotechnology trends and issues.
While in town, the group met with the U.S. Department of Agriculture's New Technologies office, the House Agriculture Committee Minority and Majority staffs and the office of the United States Trade Representative.
Council staff met with the group as well, discussing the Council's role as a member of the alliance and the importance of working together to address trade barriers. Bertolini, van der Laan and Linder met with Council President and CEO Ryan LeGrand and Vice President and COO Kimberly Atkins before talking with Kurt Shultz, USGC senior director of global strategies, on the importance of continued engagement and outreach.
Learn more about MAIZALL.
About The U.S. Grains Council
The U.S. Grains Council develops export markets for U.S. barley, corn, sorghum and related products including distiller's dried grains with solubles (DDGS) and ethanol. With full-time presence in 28 locations, the Council operates programs in more than 50 countries and the European Union. The Council believes exports are vital to global economic development and to U.S. agriculture's profitability. Detailed information about the Council and its programs is online at www.grains.org.