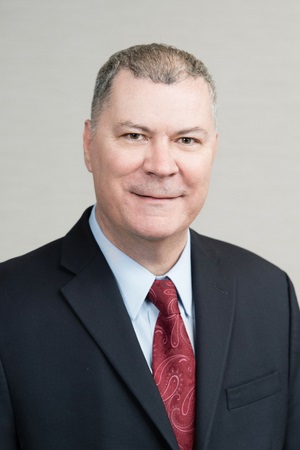 For more than nine years, Bryan Lohmar has served as the director of the U.S. Grains Council's (USGC's) China office. Lohmar's contributions to the Council during his time in China have helped build and strengthen relationships in the country, while increasing the flow of U.S. grains.
"The Council thanks Bryan for nearly a decade of service to the American farmer and the U.S.-China trade relationship. His expertise in all matters related to China has proven to be an excellent resource for us over the years and, while we will miss having him on the team, we wish him the best of luck in his new endeavors," said Ryan LeGrand, Council president and CEO.
Lohmar will remain in the China office until Nov. 26 to assist Manuel Sanchez as he moves into the role of director in China. Following his departure from the Council, Lohmar will be joining California Polytechnic University as a professor and the head of the agribusiness department.
"Over the past nine years, Bryan has done a great job in leading our efforts in China throughout the good times and bad. From opening the sorghum market, various AD/CVD cases, to the U.S.-China trade dispute and the implementation of Phase One, thanks to Bryan's expertise, the Council took a leadership role on these and many other issues that affected exports of U.S. feed grains and co-products and their market access in China," said Cary Sifferath, USGC's senior director of global programs.
"I want to thank Bryan for his dedication and wish him the best of luck in his new career."
Global Update editors sat down with Lohmar to get his perspective on where the market has been, where it is going and his reflections on his time in it.
Q: What is your most memorable experience in your role as director of USGC's Beijing office?
A: No single experience stands out. The several times I have had the honor of addressing the full USGC delegates meeting do stand out. Also, the two times I have been honored by being appointed to a special committee by China's Ministry of Agriculture and Rural Affairs also stand out. Of course, there are the less positive memorable experiences, like when we learned in November 2013 that a shipment of U.S. corn had been rejected for an unapproved genetically modified organism (GMO) trait right in the middle of a major surge in U.S. corn exports to China and just a day before a MAIZALL delegation arrived in Beijing for a series of GMO engagement activities. Yes, I remember that vividly!
Q: What would you consider to be your highlights in China since you began? Your challenges?
A: Certainly, the last year's corn and sorghum import program is a great highlight to go out on. Also, I am proud of how we worked with sorghum growers to build the market for U.S. sorghum here. I am also proud of how we reversed the relationship with a key government stakeholder – he would not participate in any program sponsored by the Council when I started this job, and today he wants to work with us on key animal production issues.
Some of the challenges included addressing and managing through all the various trade issues – distiller's dried grains with solubles (DDGS) plant licensing requirements; GMO rejections of U.S. corn and DDGS; antidumping and countervailing duties (AD/CVD) investigations; and tariffs imposed on U.S. DDGS. Then the same happened for U.S. sorghum – although the sorghum tariffs were retracted one month later- and then retaliatory tariffs on everything. It's been a wild ride! But we managed to stay on top of it all and keep things moving forward so that when the environment changed, exports quickly started flowing again. We've seen nearly $25 billion in exports of corn, sorghum, DDGS and ethanol over the period I have been with the Council, despite all the issues.
Q: How has commodities trade in China changed during your time in the Beijing office?
A: When I started, China was seen as a potentially large corn and DDGS importer for feed use, but today we have programs promoting sorghum in baijiu, barley for maltsters, barley malt for the craft brew industry and a strong program promoting ethanol. Certainly, sorghum has been a big change, with China going from zero imports to by far the largest importer of U.S. sorghum over the past decade. And, of course, China is no longer seen as a potentially large corn importer – last year China was by far the largest importer of U.S. corn ever and may be the largest this year, too.
Q: You've been in this position for a long time. What would you consider your top three accomplishments to be?
A: First, improving the relationship with government stakeholders in China and maintaining strong relationships with stakeholders in the feed, animal and trading industries through a period of volatile trade relations and shifting Council priorities.
Secondly, effectively refocusing the program in China away from technical assistance in the livestock industry to free up resources to address other trade opportunities, ethanol promotion and government engagement.
And third, building a world-class staff of dedicated individuals with multiple talents who can address issues and new opportunities as they arise.
Q: What do you think we should be watching for in China in the future?
A: More change.
Q: What will you miss most about this role?
A: I will definitely miss the opportunity to engage with producers and stakeholders in the U.S. and answer their questions about China (as best I can, at least), as well as the many friends I have made in this role both in China and in the U.S.
Q: What advice would you offer to the next director in China?
A: One former Ambassador to China used to refer to the three Ps for working in China – be positive, patient and persistent. That's good advice. Also, be sure to have fun and maintain a sense of humor – you will need it.
Q: Is there a funny story you remember that reflects your time in this role?
A: This one comes to mind: I was with a trade team, and we went to New Orleans over a weekend. It happened to be the weekend just before Halloween, so all the downtown hotels were booked, and we stayed by the airport. I wanted to take a cab into town for Saturday night, but most everyone was tired from traveling so only one person came with me, a young trader. We went downtown and ultimately made our way to Bourbon Street and it was crazy – as you would imagine it would be on Bourbon Street the Saturday before Halloween. The trader's eyes were bugging out, and he was taking pictures of everything with his mobile phone; this was his first time in the United States. Finally, he turned to me and asked, "Is every American city like this?" I told him, "Yeah, pretty much."
Q: Any parting words as you move into academia?
A: I greatly appreciate all I have learned from everyone associated with the Council and look forward to captivating my students with this knowledge and the various stories from my experiences here the last decade!
About The U.S. Grains Council
The U.S. Grains Council develops export markets for U.S. barley, corn, sorghum and related products including distiller's dried grains with solubles (DDGS) and ethanol. With full-time presence in 28 locations, the Council operates programs in more than 50 countries and the European Union. The Council believes exports are vital to global economic development and to U.S. agriculture's profitability. Detailed information about the Council and its programs is online at www.grains.org.