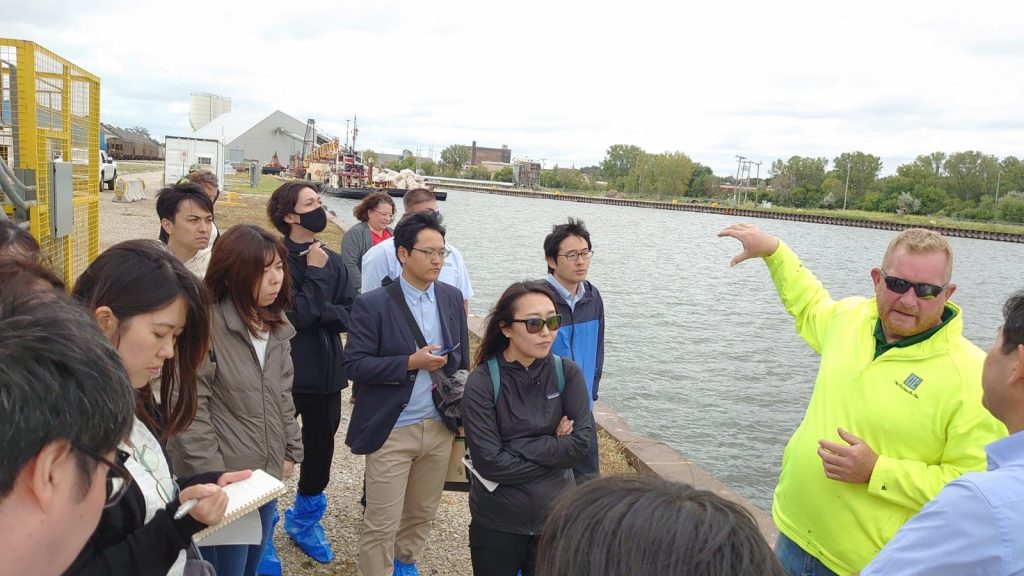 The U.S. Grains Council (USGC), in cooperation with the U.S. Embassy in Tokyo, recently organized a team of Japanese regulators involved in the food, feed and environmental approvals of biotech corn events in Japan.
The team traveled to the U.S. to meet with U.S. government regulators, seed companies and industry organizations, in addition to U.S. corn growers and companies involved in the production, distribution and exports of U.S. corn to Japan.
While stateside, the team gained a broader understanding of regulatory agencies in this country, as well as additional future biotech events being proposed and how to ensure smooth corn trade between the two countries.
"The team learned about the robust new corn and soybean seed developments by the seed developers using state-of-the-art technologies including genetic engineering and gene editing. They also learned about the strict quality control and safety assurance of seeds and testing for qualities of corn by U.S. exporters," said Tommy Hamamoto, USGC director in Japan.
The team had the opportunity to meet with groups in Washington, D.C., Maryland, North Carolina, Wisconsin and Illinois. Highlights included meetings with U.S. government entities, farm visits in both Maryland and Wisconsin and agribusiness discussions with biotech seed developers and grain exporters.
A Japanese biotech regulator team has visited the U.S. every year since 2007. The team visits have contributed to their timely safety approvals of biotechnology products, which has played a factor in having no trade disruptions between the two countries due to biotechnology.
"Biotechnology, both gene engineering and gene editing, are vital tools to achieve sustainable grain production. The Japan office will continue to be engaged with government regulators to ensure their understanding of the benefits of biotechnology and timely safety approvals," Hamamoto said.
In the last five decades, U.S. corn producers have met the global challenge of growing more food with fewer resources. Continued advancements in corn production have allowed for substantially higher volumes of corn produced without a proportional increase in land use; reductions in herbicide and insecticide volumes; and the implementation of conservation tilling, which reduces soil erosion and carbon emissions.
About The U.S. Grains Council
The U.S. Grains Council develops export markets for U.S. barley, corn, sorghum and related products including distiller's dried grains with solubles (DDGS) and ethanol. With full-time presence in 28 locations, the Council operates programs in more than 50 countries and the European Union. The Council believes exports are vital to global economic development and to U.S. agriculture's profitability. Detailed information about the Council and its programs is online at www.grains.org.