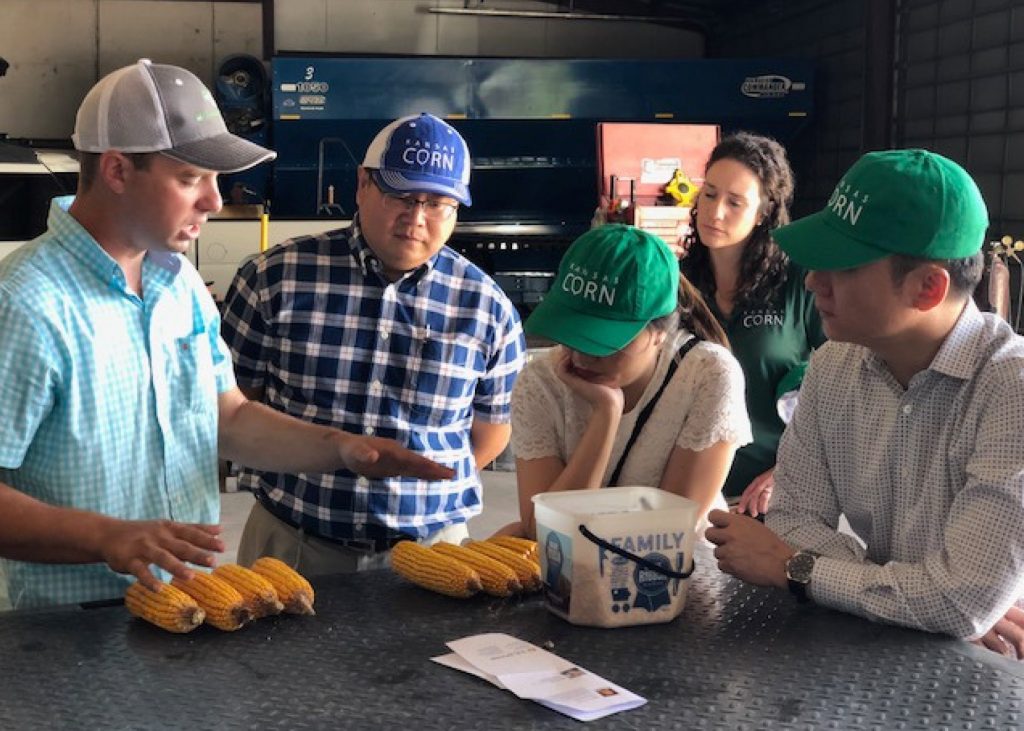 There are only four companies in Indonesia that are granted permits to import corn, all of which are using corn for human food starch production. These buyers have optionality to source from both South America and the United States, but the United States has been losing market share over the last few years due to product quality concerns, specifically about broken and damaged kernels.
In the 2016/2017 marketing year, the U.S. exported 353,000 metric tons of corn to Indonesia, making up 55 percent of the 639,000 tons total demand. In 2017/2018, U.S. market share dropped to 28 percent, exporting 150,000 tons of the 530,000 tons in total demand.
By July 2018, the U.S. had exported a meager 75,000 tons of corn to Indonesia, a significant reduction from the same time, the previous year. The Council determined that harmful perception of quality was to blame.
In response, the Council collaborated with the Kansas Corn Commission to organize a trade team focused on restoring confidence in the U.S. corn export system. The team assessed the capabilities of the U.S. corn export system through visits to grain inspection offices, corn export facilities, corn farms, corn wet milling plants, river terminals, trading offices and container loading facilities.
Due to the Council's engagement, Indonesian buyers purchased 73,000 tons of corn valued at $13,230,000, doubling 2017/2018's total import volume. While total 2018 volumes ended significantly down, this program served as a turning point for Indonesia's perception of U.S. corn and will serve as a foundation for a stronger relationship.
The Council invested $40,000 of U.S. industry funds in implementing this program in 2018, generating a return on investment (ROI) of $330.75 for every $1 invested and highlighting industry's willingness to offer funds to support U.S. Department of Agriculture (USDA) programming. This industry match would not be possible without the base funding provided through the Market Access Program (MAP) and Foreign Market Development (FMD) program, which allow for staff to engage in the region on broader trade issues.
About The U.S. Grains Council
The U.S. Grains Council develops export markets for U.S. barley, corn, sorghum and related products including distiller's dried grains with solubles (DDGS) and ethanol. With full-time presence in 28 locations, the Council operates programs in more than 50 countries and the European Union. The Council believes exports are vital to global economic development and to U.S. agriculture's profitability. Detailed information about the Council and its programs is online at www.grains.org.