The U.S. Grains Council (USGC) is pleased to welcome Hansen-Mueller as a new member.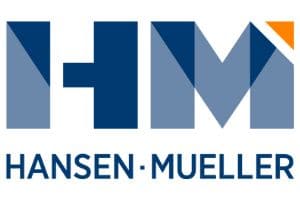 Hansen-Mueller provides an individualized approach to grain merchandising through price discovery, marketing, transportation and logistics throughout the world. The company trades most commodities including corn, soybeans, wheat and oats, as well as a number of feed ingredients and byproducts like distiller's dried grains (DDGS) and soy hull pellets.
Additionally, Hansen-Mueller provides a range of services in bulk commodity logistics to assist with importing, exporting, storing and trans-loading bulk commodities. The company also owns and operates a feed grain processing plant in Toledo, Ohio, and three country elevators in southwest Kansas, offering competitive prices, superior customer service and a wealth of experience to assist in managing risk and marketing crops.
About The U.S. Grains Council
The U.S. Grains Council develops export markets for U.S. barley, corn, sorghum and related products including distiller's dried grains with solubles (DDGS) and ethanol. With full-time presence in 28 locations, the Council operates programs in more than 50 countries and the European Union. The Council believes exports are vital to global economic development and to U.S. agriculture's profitability. Detailed information about the Council and its programs is online at www.grains.org.