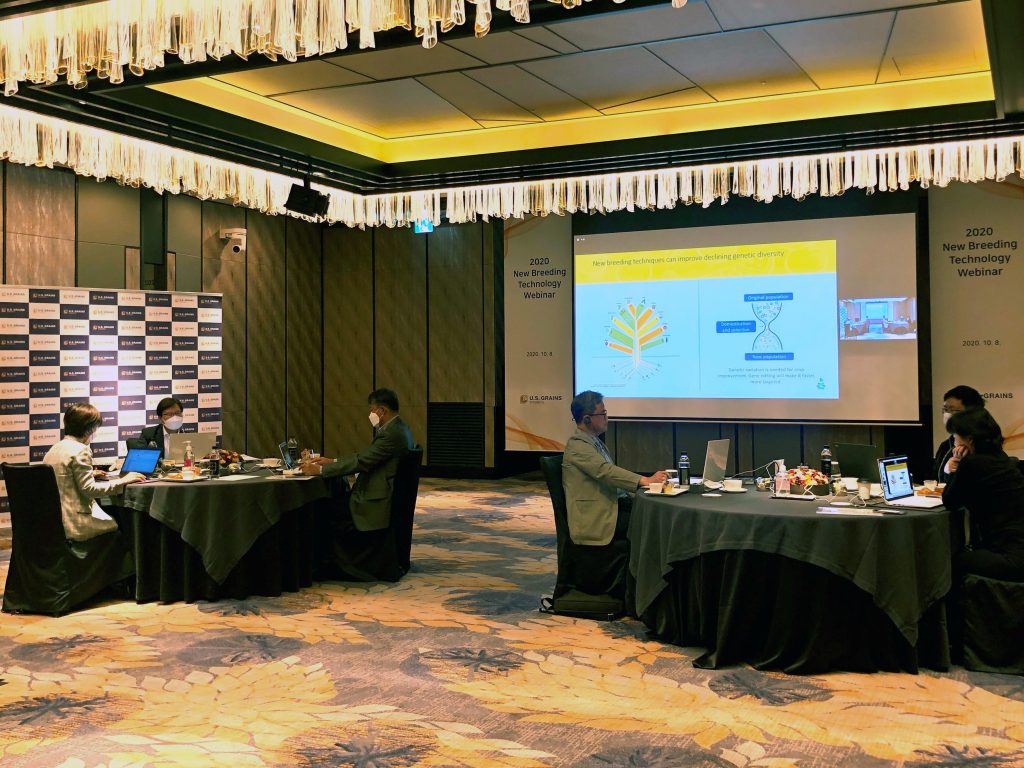 Establishing regulatory policy for new breeding techniques has emerged as a major issue in South Korea, with the Korean Rural Development Administration (RDA) launching a New Breeding Technology Center focused on the development and commercialization of new seed varieties, and the Korean Ministry of Food and Drug Safety (MFDS) reviewing advanced plant breeding techniques like gene editing. To share information about these subjects, the U.S. Grains Council (USGC) organized a virtual meeting in early October for legislative advisors in South Korea.
"Policy discussions on how to regulate new breeding techniques in South Korea are taking place between various government agencies, but the direction these agencies will take has not yet been determined," said Allison Nepveux, USGC manager of trade policy.
"This year is an important time for the Korean government to outline its regulatory policy on new breeding techniques, and the Council, with its partnerships along the entire value chain, is serving as a convener of different perspectives on the topic. We hope these conversations will answer many of the questions regarding the potential of these new technologies and support the development of a science-based system that enables trade between our countries."
Twenty participants from the center, MDFS and RDA biotech review committees and others attended the program, which included perspectives on gene editing's potential applications in university labs, at start-up enterprises and at multinational life science companies.
"These attendees are opinion leaders in their field who are supporting the Korean government in setting scientific and internationally-agreeable regulatory direction for new breeding techniques," Nepveux said. "This webinar was a prime opportunity to showcase the breadth of applications we are seeing under development and to facilitate a conversation on the ways that a regulatory system can support organizations of all sizes."
South Korea was the fourth largest buyer of U.S. corn in the 2019/2020 marketing year, purchasing 2.52 million metric tons (99.2 million bushels).
The outreach to Korean stakeholders is part of the Council's ongoing efforts to arrange informational activities for groups of government regulators responsible for the approval of biotech traits.
Keeping these parties informed about new developments from seed technology providers and helping them stay in touch with their counterparts at U.S. regulatory agencies helps keep trade of U.S. corn and grain products flowing – and is increasingly important with the introduction of new technologies, like gene editing.
Learn more about the Council's work on plant breeding innovation.
About The U.S. Grains Council
The U.S. Grains Council develops export markets for U.S. barley, corn, sorghum and related products including distiller's dried grains with solubles (DDGS) and ethanol. With full-time presence in 28 locations, the Council operates programs in more than 50 countries and the European Union. The Council believes exports are vital to global economic development and to U.S. agriculture's profitability. Detailed information about the Council and its programs is online at www.grains.org.