Alexander Grabois joined the U.S. Grains Council (USGC) on Dec. 1 as the new manager of global strategies and trade at the organization's Washington, D.C., headquarters.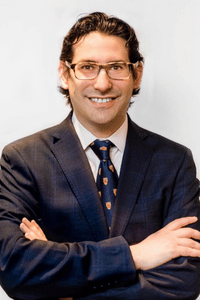 In this role, Grabois will assist the global strategies team in supporting market development programs, particularly in South Asia. He will also provide trade servicing expertise to strengthen the Council's relationships with U.S. and global traders and Council customers and end-users worldwide.
"Alexander comes to the Council with extensive experience and a passion for international trade. I look forward to having him join the team in support of our members and overseas offices in their marketing efforts," said Kurt Shultz, USGC senior director of global strategies.
Before joining the Council, Grabois spent seven years working at ProChile, an organization that promotes commerce between the U.S. and Chile. While there, Grabois was trade commissioner, managing ProChile's office in Philadelphia. Grabois was responsible for all economic and trade-related engagements for Chile in the Mid-Atlantic region.
Grabois holds a Master of Public Administration degree from Baruch College in New York.
He fills this position following Kyle Gilliam's departure.
Please join the Council in welcoming Alexander!
About The U.S. Grains Council
The U.S. Grains Council develops export markets for U.S. barley, corn, sorghum and related products including distiller's dried grains with solubles (DDGS) and ethanol. With full-time presence in 28 locations, the Council operates programs in more than 50 countries and the European Union. The Council believes exports are vital to global economic development and to U.S. agriculture's profitability. Detailed information about the Council and its programs is online at www.grains.org.