With corn harvest season ramping up, several U.S. Grains Council (USGC) members shared photographs of their corn crops to give Global Update readers a glimpse at this year's crops and harvesting experience.
As of Sept. 11, the U.S. Department of Agriculture's National Agricultural Statistics Service (USDA's NASS) report stated that five percent of the U.S. corn crop had been harvested so far.
Follow along in this photo essay as we examine the conditions from a few of our member farms from across the country who have started their harvest process.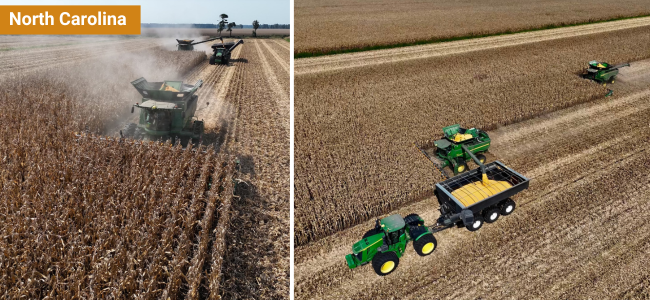 Darren Armstrong, 2020 USGC chairman, shared an update from his farm in North Carolina, where 49 percent of state's crop has been harvested so far.
"Harvest has been very smooth here so far. We had a great growing season in NC and yields are very good," Armstrong said. "Quality looks great, and we hope to finish harvest in a few weeks."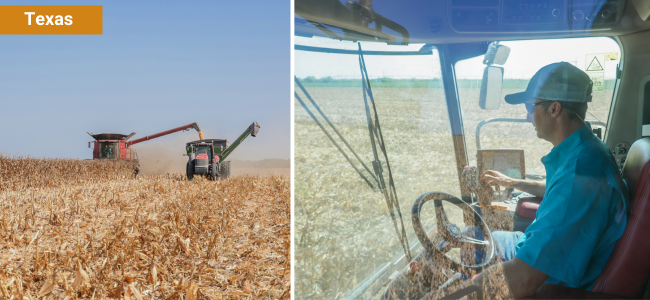 In Texas, harvest is rolling on, with 62 percent of the state's crop having been harvested at this point.
Pictured, Texas Corn Producers Association member Colin Chopelas harvests his crop right outside of the Corpus Christi area.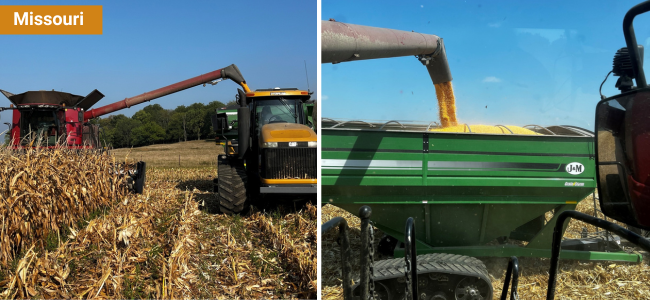 Brice Fischer of the Missouri Corn Growers Association recently sat down with Brownfield Ag News to share an update from his farm in western Missouri.
In the article, Fischer says that while corn yield took a hit, ranging from 70 to 130 bushels/acre, test weights are decent and the moisture of the better-looking corn has been ok.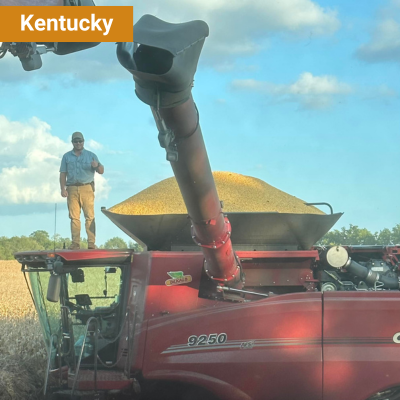 Kentucky Corn shared this photo from Hunt Farms in Bowling Green, KY. While only eight percent of Kentucky's corn has been harvested at this time, 70 percent of the state's crop is in good or excellent condition.
Kansas Corn shared an update from Emily McVey, a producer in Wilson County, KS.
"Corn harvest is always fast-paced, early mornings and late nights. It's hard work but also exhilarating. This year isn't any different," McVey said. "This year is better than expected in a drought, but even with this hot weather, we have had to move around to different fields to find dry corn."
Continue following along this harvest season as the Council posts updates on its social media platforms.
About The U.S. Grains Council
The U.S. Grains Council develops export markets for U.S. barley, corn, sorghum and related products including distiller's dried grains with solubles (DDGS) and ethanol. With full-time presence in 28 locations, the Council operates programs in more than 50 countries and the European Union. The Council believes exports are vital to global economic development and to U.S. agriculture's profitability. Detailed information about the Council and its programs is online at www.grains.org.