1. Ethanol, Fuels and Co-Product Pricing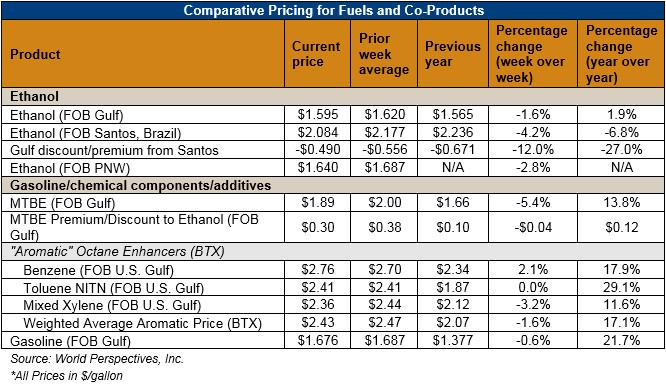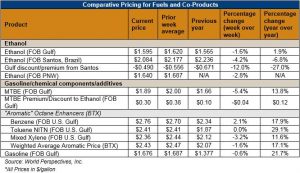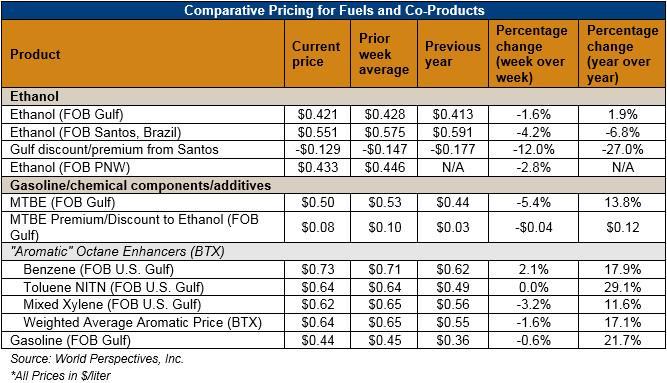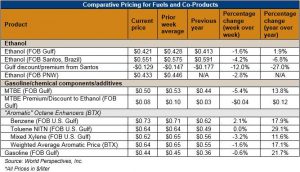 Market Outlook: Ethanol markets are lower to start the week with U.S. production margins falling and ethanol stocks growing 6,000 barrels. CBOT ethanol futures are down 7.2 cents/gallon (1.9 cents/liter) from last Tuesday while U.S. wholesale rack prices are down 2.8 cents/gallon (0.74 cents/liter) on light buying activity.
FOB Houston prices are 2 cents/gallon (0.528 cents/liter) lower this week while Brazilian FOB Santos ethanol is offered 1.1 cents/gallon (0.291 cents/liter) lower than last week. This week's price decrease for FOB Santos ethanol is a continuation of the pullback that started last week. Brazilian prices rose steadily through the summer but are finding difficulty moving higher on increased production. The FOB Houston-Santos, Brazil spread widened 0.9 cents/gallon (0.238 cents/liter) this week, favoring U.S.-origin ethanol by 48.5 cents/gallon (12.812 cents/liter).
MTBE are lower for the second consecutive week while BTX component prices are steady to slightly higher. As logistics continue to unsnarl from the hurricanes that damaged the U.S. Gulf and East coasts, import/export logistics for these products continues to improve. MTBE prices fell 13.76 cents/gallon (3.64 cents/liter) from last week while the weighted average BTX price rose 3.7 cents/gallon (1 cent/liter), or 1.5 percent. Most notably, Benzene prices fell 1 cent/gallon (0.3 cents/liter) while Toluene price rose 9 cents/gallon (2.4 cents/liter) from their prior week values.
The weaker price action and light trading in ethanol is in stark contrast to the sharply higher petroleum markets. Concerns about another East Cost refiner shut down from Hurricane Maria are pushing petroleum markets higher. Hurricane Maria isn't expected to make landfall on the East Coast but will likely alter shipping routes and increase freight rates, prompting traders to add a risk premium to prices along the coast. WTI crude oil is up $2.03/gallon ($0.5363/liter) from last week while Brent crude oil is up 5.5 percent ($3.04/gallon or $0.8031/liter). Gasoline prices have followed suit with RBOB futures gaining 4.3 cents/gallon (1.14 cents/liter) and FOB Gulf gasoline prices up 3-4 cents/gallon (0.8-1.06 cents/liter).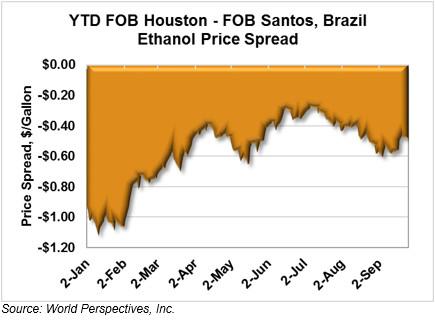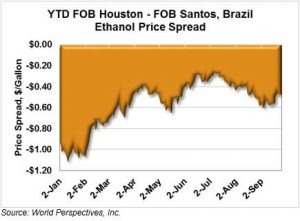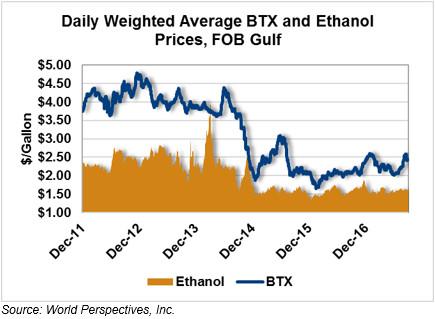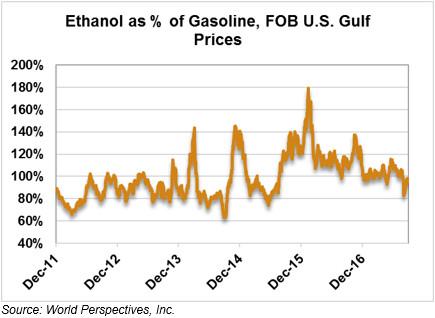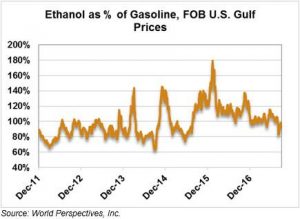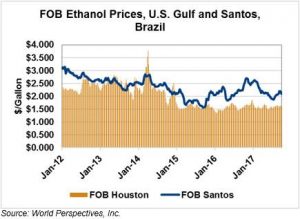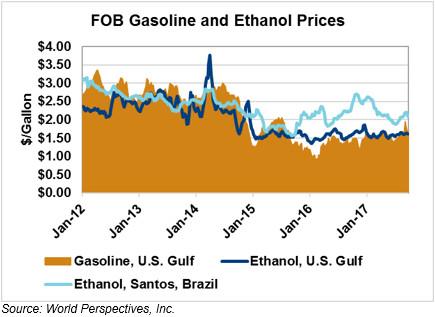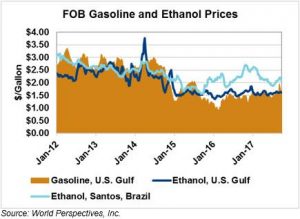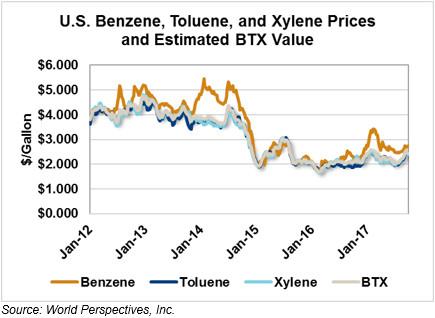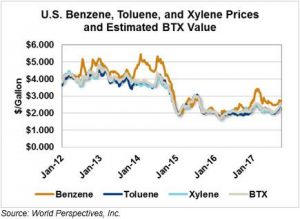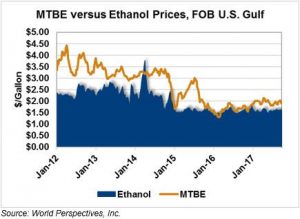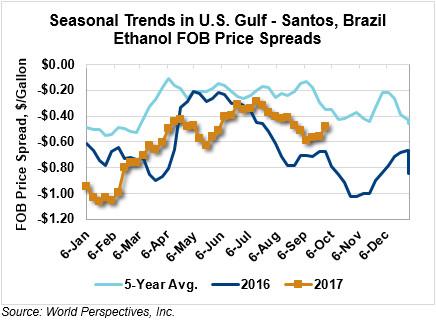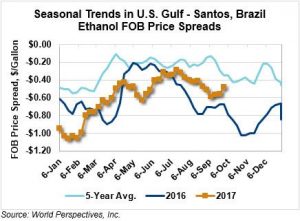 Price Database: If you are interested in historical price data, please click here.