1. Ethanol, Fuels and Co-Product Pricing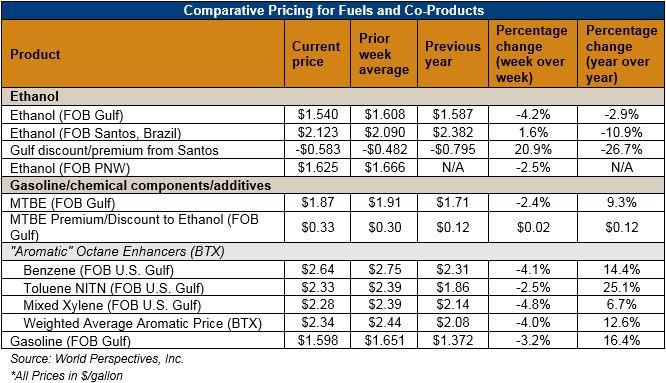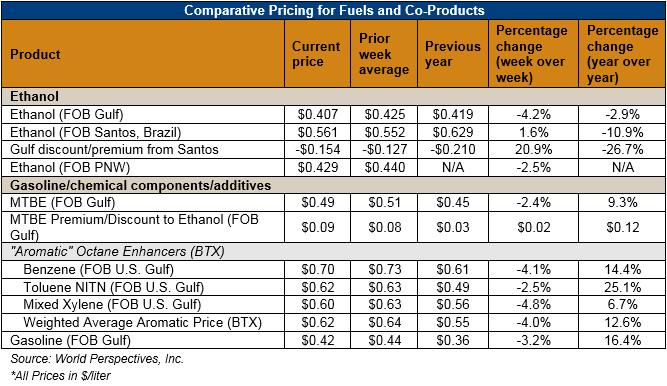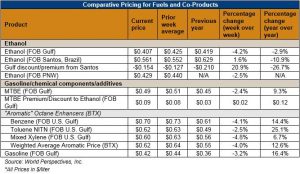 Market Outlook: U.S. ethanol markets are lower to start the week with few physical bids in the market. Traders are bearish with demand starting to turn down seasonally and production increasing following the fall ethanol plant maintenance shutdown season. Ethanol has suffered the same fate that befell the larger energy markets: a significant selloff to start the fourth quarter. The bearish activity is somewhat surprising given talk in the market about crude oil hitting $60/barrel in the very near future.
Nearby CBOT ethanol futures fell 3.7 cents/gallon (0.98 cents/liter) this week while U.S. interior wholesale rack prices were off 3.23 cents/gallon (0.85 cents/liter). The bearish price action continued at the U.S. Gulf, where FOB prices fell 3.75 cents/gallon (0.991 cents/liter). Barge rates have been rising due to low water levels in much of the U.S. waterway system, subsequently pulling rail rates higher. Freight rate increases are likely responsible, at least partly, for the fall in FOB Gulf prices.
In Brazil, FOB Santos anhydrous ethanol prices are up 3.8 cents/gallon (1.004 cents/liter) following a three-week selloff. Lower gasoline prices have reduced consumption of hydrous ethanol (which competes against gasoline at the retail pump in Brazil) but have increased sales of anhydrous ethanol (which is blended with gasoline at the rate of 27 percent). Brazil's increasing domestic consumption has consequently boosted the FOB prices of anhydrous ethanol. The price increase helped widen (as did lower FOB U.S. Gulf prices) the FOB Houston-Santos, Brazil ethanol price spread. The spread widened nearly 8 cents/gallon (2 cents/liter) to -56.75/gallon (-14.992/liter).
MTBE is lower for the third consecutive week while BTX component prices are lower as well. MTBE prices are approaching six-month lows (set 11 July 2017 at $1.748/gallon, 47 cents/liter) and are currently priced at $1.863/gallon (48.5 cents/liter). BTX prices fell 8.5 cents/gallon (2.2 cents/liter) this week and the weighted average component value hit $2.315/gallon (61.2 cents/liter).
Gasoline prices are lower across most markets with RBOB futures declining 8.6 cents/gallon this week (2.28 cents/liter) and 83.7 octane RBOB gasoline FOB U.S. Gulf falling 13.9 cents/gallon (3.67 cents/liter). Both Brent and WTI crude oil futures are down 3 percent from last week as traders take a break from the recent bullish rally. WTI crude oil has climbed over $10/barrel since mid-June, despite an overall bearish supply situation. Still, crude oil futures remain in an uptrend configuration, a continuation of which would certainly be positive for the ethanol market worldwide.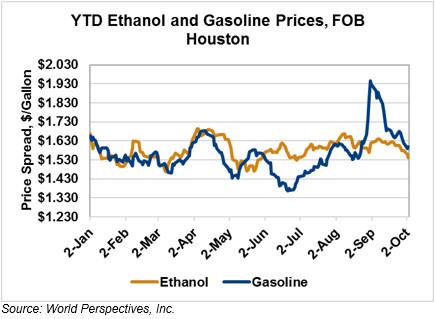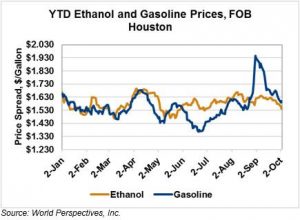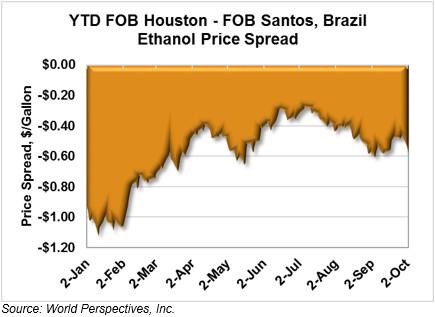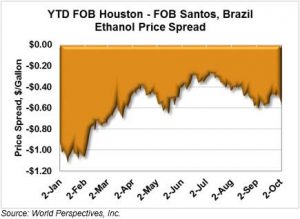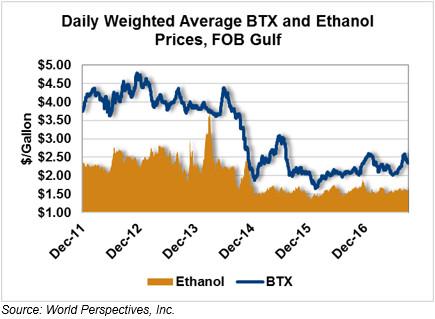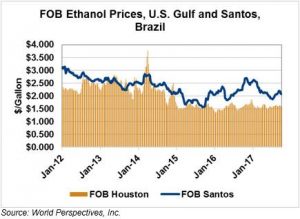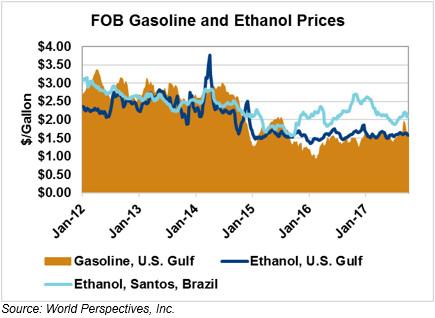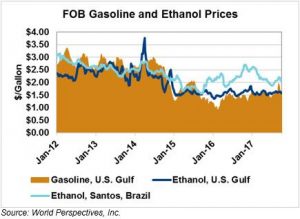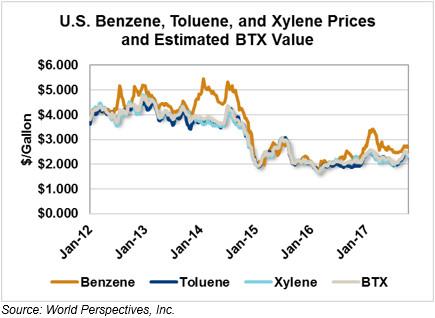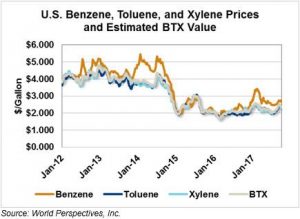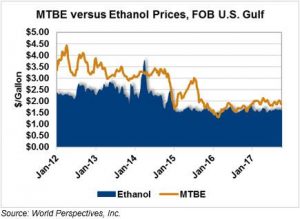 Price Database: If you are interested in historical price data, please click here.