1. Ethanol, Fuels and Co-Product Pricing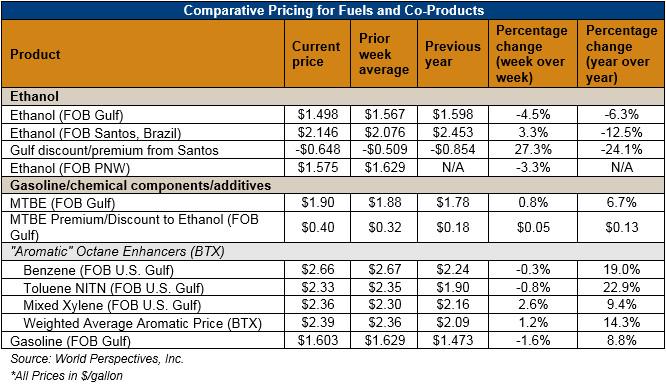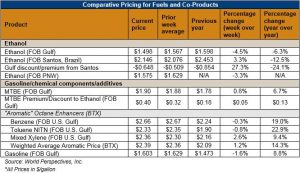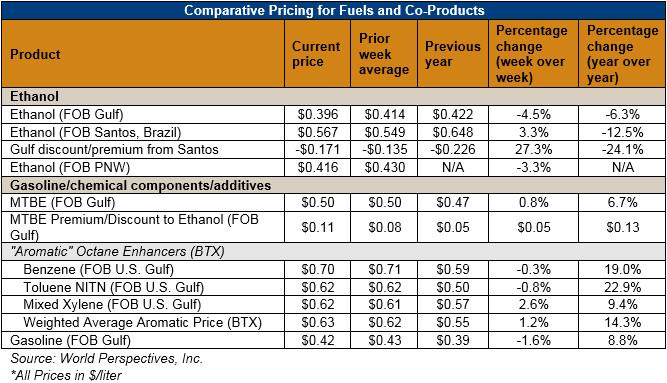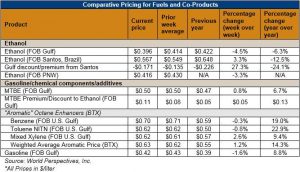 Market Outlook: Nearby CBOT ethanol futures fell 3.1 cents/gallon (0.82 cents/liter) this week while U.S. interior wholesale rack prices were off 3.79 cents/gallon (1 cent/liter). The bearish price action continued at the U.S. Gulf, where FOB prices fell 3.75 cents/gallon (0.991 cents/liter). Persistent strength in the barge market has offered secondary support to rail rates, which in turn are pressuring FOB Gulf ethanol prices.
In Brazil, FOB Santos anhydrous ethanol prices are up 3.0 cents/gallon (0.079 cents/liter) for the second week in a row. Hydrous ethanol is becoming competitive against gasoline in the Center West and South East of Brazil as gasoline prices rise. Ethanol is not competitive with gasoline in the retail market until its price is 70 percent or lower than that of gasoline. Currently, prices in the Center West and South East of Brazil are 66 percent and 65 percent, respectively, while prices in the North East and South Brazil are above 72 percent.
The U.S. Energy Information Agency (EIA) reported a large rebound in East Coast ethanol stocks, which pushed the nation's total stocks up 3.8 percent. The build-up in East Coast stocks came as blenders had slowed ethanol use with multiple hurricanes impacting the region in September and early October.
Lower ethanol prices and the build-up in U.S. ethanol stocks were partly responsible for lower ethanol margins this week. Margins fell a little over 2 cents/gallon (0.57 cents/liter) last week as ethanol price diminished. Margins hit 2017 highs in mid-September as low corn prices, rising DDGS values, and higher ethanol prices boosted production profitability.
MTBE prices are higher this week after three straight weeks of price reductions. MTBE prices rose 0.42 cents/gallon (0.11 cents/liter) this week to end at $1.877/gallon ($0.496/liter). BTX prices increased 2.9 cents/gallon (0.8 cents/liter) this week and the weighted average component value hit $2.344/gallon (61.9 cents/liter).
RBOB futures are up 2.5 cents/gallon this week (0.67 cents/liter) while 83.7 octane RBOB gasoline FOB U.S. Gulf is off 1.2 cents/gallon (0.32 cents/liter). Both Brent and WTI crude oil futures are up 1 percent from last week's selloff.
International Developments
Canada: The U.S.' northern neighbor was the largest recipient of U.S. ethanol in August, according to the USDA. U.S. ethanol exports to Canada totaled 29.2 million gallons in August, up 15 percent from the same month in 2016. August marked the third consecutive month where the U.S. exported more ethanol to Canada than Brazil. In August, the U.S. shipped 27 million gallons of ethanol to Brazil. Year-to-date in 2017, the U.S. has exported 825.5 million liters of ethanol to Canada, up 10 percent from the same period in 2016. Similarly, U.S. ethanol exports to Brazil so far this year total 1.275 billion liters, up 188 percent from the same period last year. U.S. ethanol exports to all destinations are up 28 percent YTD.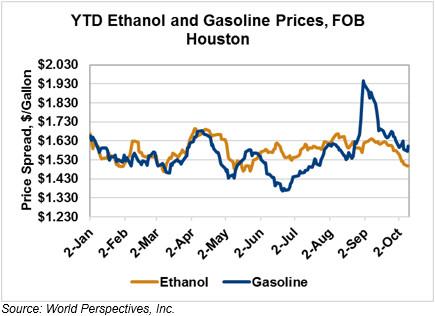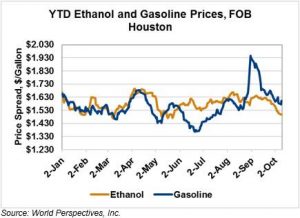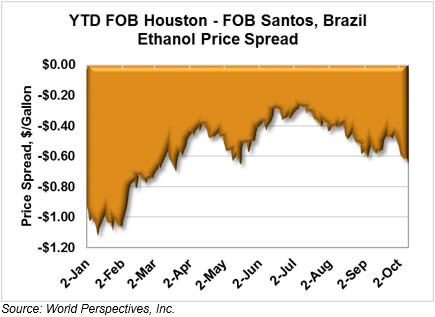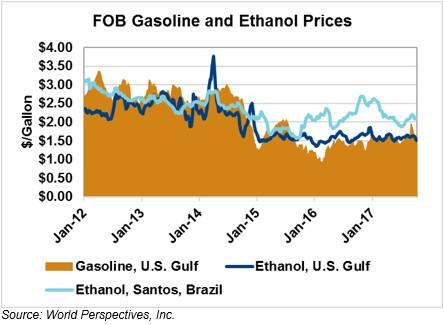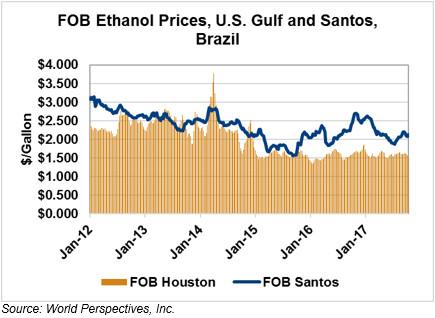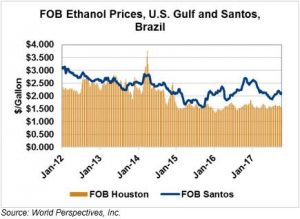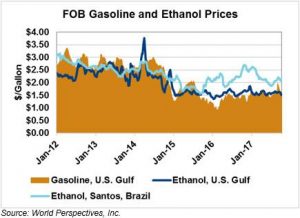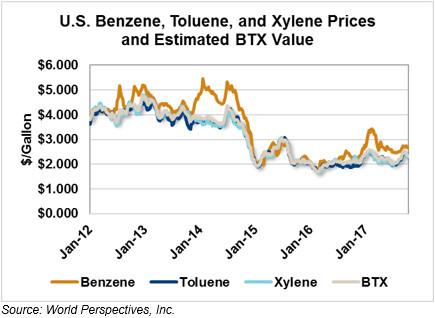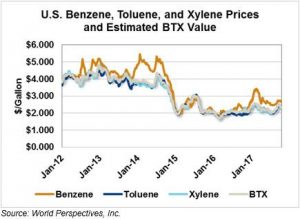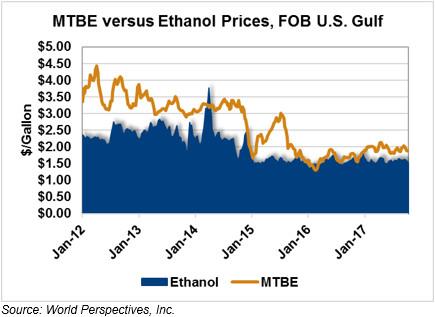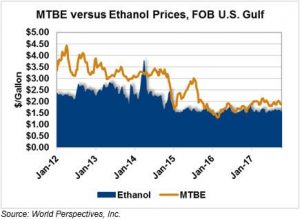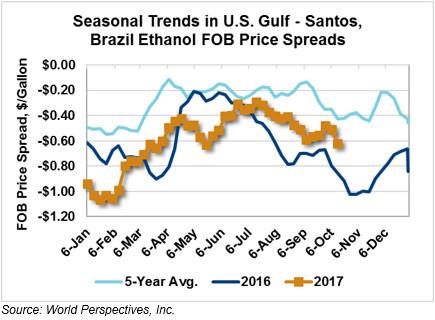 Price Database: If you are interested in historical price data, please click here.