1. Ethanol, Fuels and Co-Product Pricing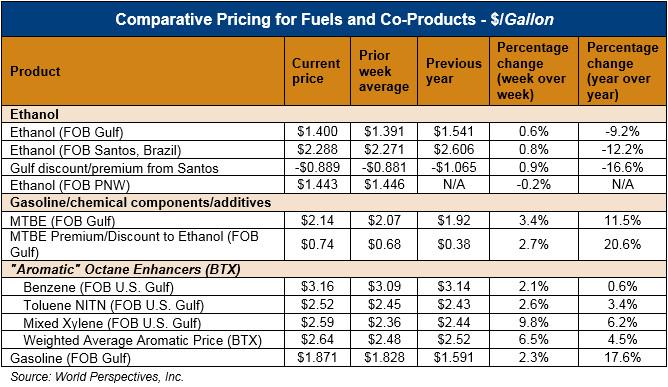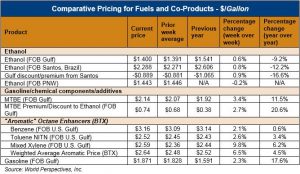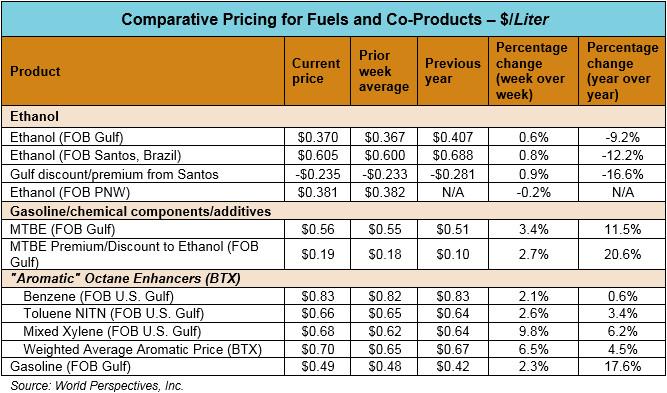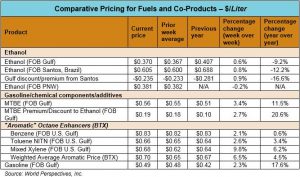 Market Outlook: U.S. ethanol and energy prices are generally higher to start this week. February CBOT ethanol futures are down 1.8 percent from Monday's close while Midwest wholesale rack ethanol prices are down 1 percent.
FOB Houston ethanol prices are up 0.196 cents/liter (0.74 cents/gallon) from last week. Prices are likely to continue increasing this week as the recent production drop-off tightens the market. FOB Santos ethanol increased 1 percent last week (up 0.601 cents/liter to 60.604 cents/gallon or 2.27 cents/gallon to 229.41 cents/gallon).
The FOB Houston-Santos spread again moved in favor of U.S.-origin product this week, falling 0.405 cents/liter (1.53 cents/gallon) to its last quote of -23.669 cents/liter (-89.59 cents/gallon). Friday's close marked the lowest weekly close in the past six months and the spread is approaching all-time lows.
MTBE prices are 2.3 percent higher in early week trading at 55.85 cents/liter (211.41 cents/gallon). FOB U.S. Gulf MTBE is now 18.913 cents/liter (71.59 cents/gallon) higher than FOB Houston ethanol.
BTX component prices started this week with a sharply higher tone, with benzene prices up 2 percent, toluene up 2.3 percent, and xylene up 8.2 percent. The weighted average aromatic price is currently estimated at 69.03 cents/liter ($2.6132/gallon), up 5.5 percent from last week. The weighted average BTX price is 32.099 cents/liter (121.51 cents/gallon) higher than FOB Houston ethanol prices.
Gasoline and petroleum products are higher to start the current week. RBOB futures are 2.8 percent higher (1.31 cents/liter or 4.96 cents/gallon) while 84 octane RBOB and 87 octane CBOB are each 2.5 percent higher. WTI crude oil futures are up $1.45/barrel from last week while Brent futures have risen $1.53/barrel.
Note on price discovery methodology: Price indications for given commodities/locations presented in this report are generated via analysis of multiple industry sources. Please note that the prices reported here are indications, provided by the U.S. Grains Council as a convenience for customers, members and others in the ethanol industry and are not legally binding, including for used related to buying, selling, or trading ethanol.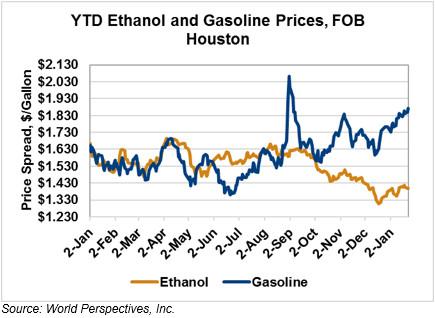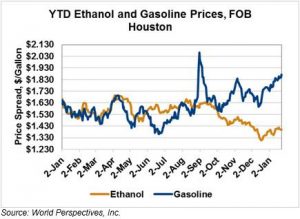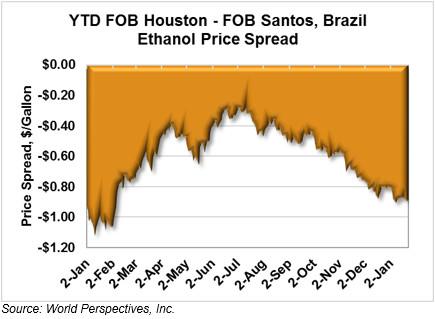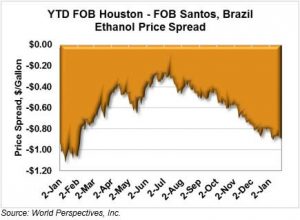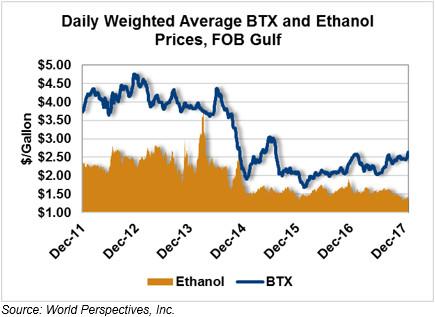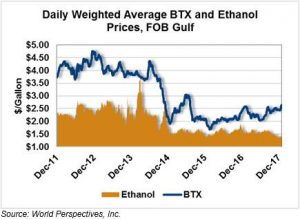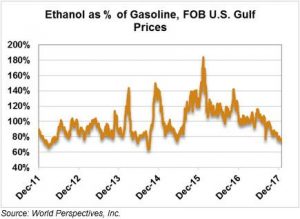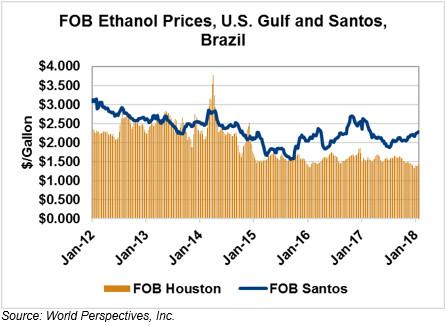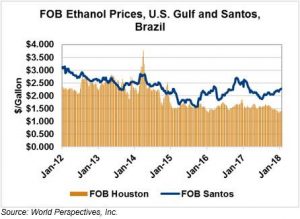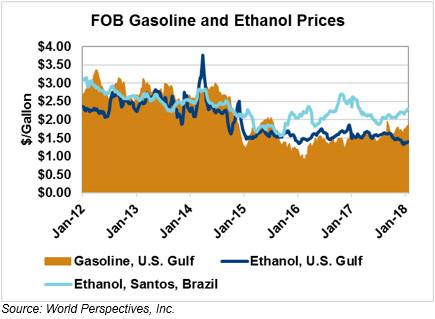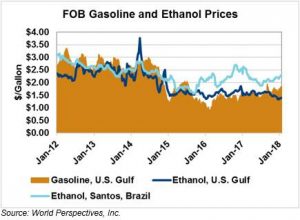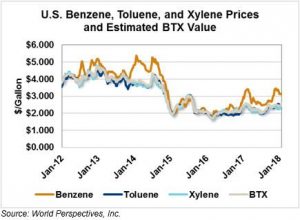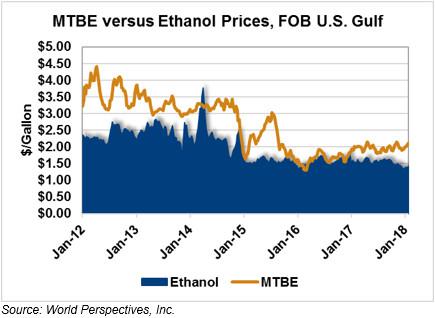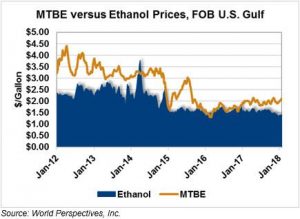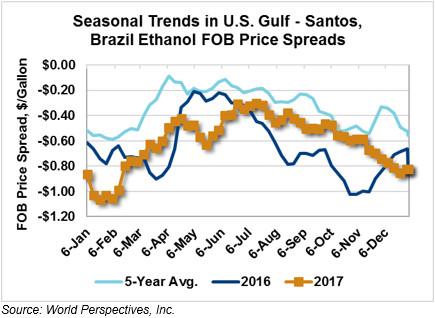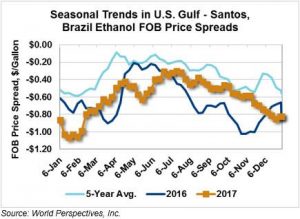 Price Database: If you are interested in historical price data, please click here.