1. Ethanol, Fuels and Co-Product Pricing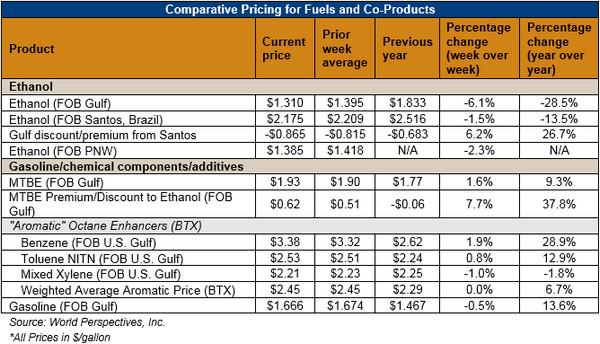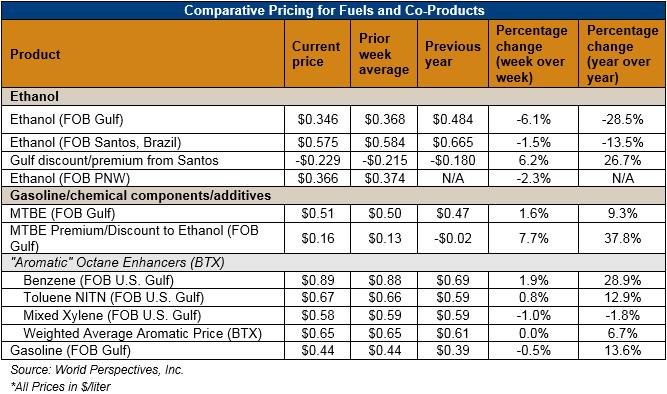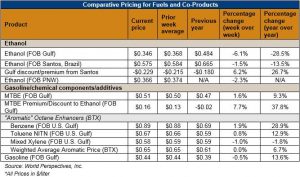 Market Outlook: U.S. ethanol prices are softer this week as rising stocks and lighter demand pressure the market. Nearby CBOT ethanol futures have continued to move lower following last week's WASDE report from USDA, despite lower corn futures prices. Nearby ethanol futures are down 0.71 cents/liter (2.7 cents/gallon) from last week, priced at 33.5 cents/liter (126.8 cents/gallon). Midwest rack prices are similarly lower, falling 3.7 percent to 37.28 cents/liter (141.13 cents/gallon) as cash market trading remains quiet amid growing supplies.
FOB Houston ethanol prices are 6.1 percent lower this week, falling 2.25 cents/liter to 34.58 cents/liter (130.919 cents/gallon). FOB Santos, Brazil ethanol prices are comparatively steady so far this week at 57.842 cents/liter (218.955 cents/gallon). The FOB Santos-FOB Houston spread widened 8.1 percent (1.739 cents/liter or 6.58 cents/gallon) this week to its last quote of -23.257 cents/liter (88.036 cents/gallon). The spread forged its third six-month low in as many weeks, and U.S. ethanol continues to gain competitiveness on the world market.
MTBE prices bounced 2.4 percent higher this week, rising to 89.871 cents/liter (340.2 cents/gallon). FOB Houston MTBE is priced 16.463 cents/liter (62.32 cents/gallon) above FOB Houston ethanol in early week trading.
BTX component prices are mixed this week with benzene prices up 2.6 percent week-over-week while toluene prices rose 0.7 percent and Xylene prices lost 0.7 percent. The weighted average aromatic price is currently estimated at 64.84 cents/liter ($2.4543/gallon), up 0.3 percent from last week. The weighted average BTX price is 30.25 cents/liter (114.51 cents/gallon) higher than FOB Houston ethanol prices.
Gasoline and petroleum products are higher in early-week trading. RBOB futures rose 2.4 percent on a recovery in the broader energy markets and cash RBOB FOB Houston rose 1.06 cents/liter (4.02 cents/gallon) and 87 octane CBOB FOB Houston increased 1 cent/liter (3.77 cents/gallon). WTI and Brent crude oil futures are both steady-to-slightly higher this week, with WTI up 0.5 percent and Brent up 0.9 percent.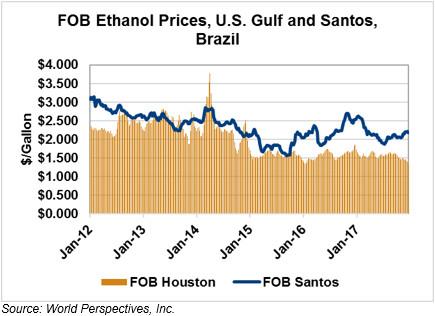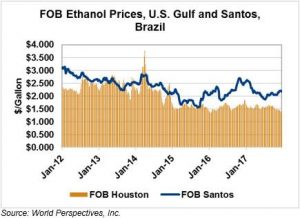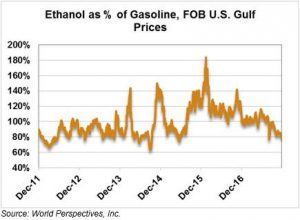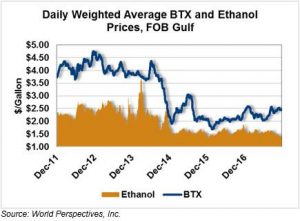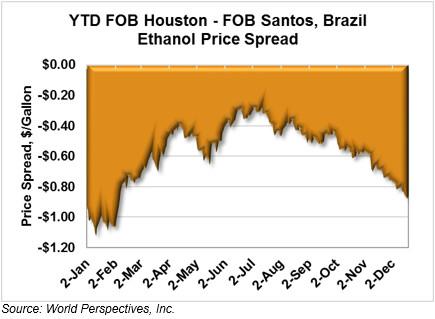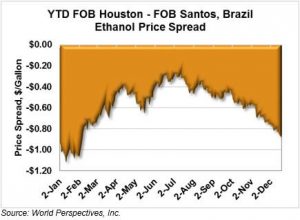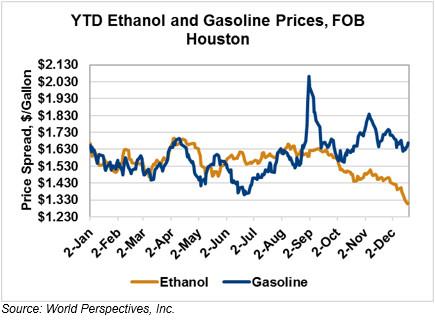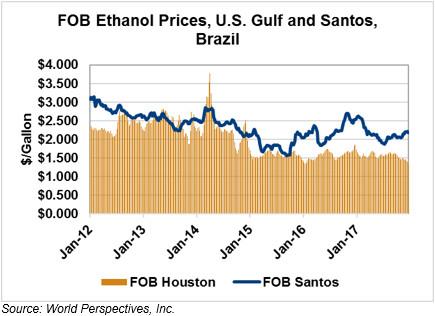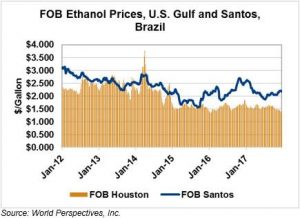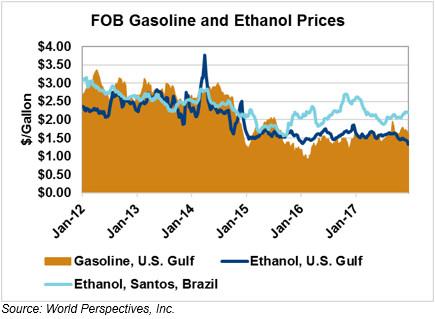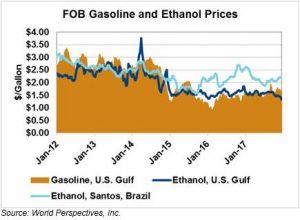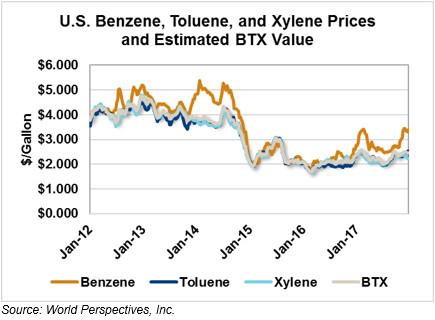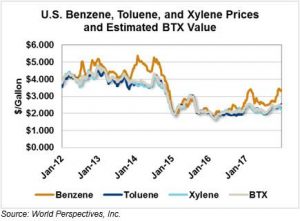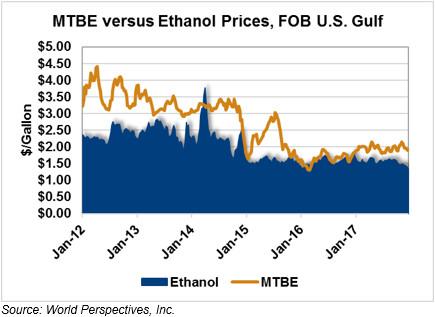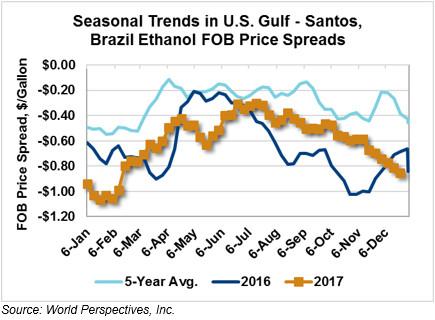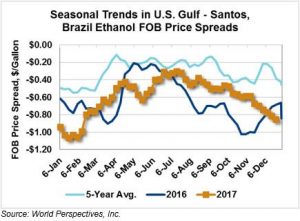 Price Database: If you are interested in historical price data, please click here.