1. Ethanol, Fuels and Co-Product Pricing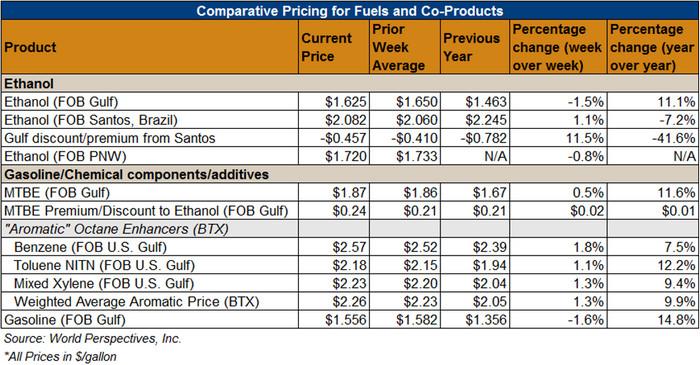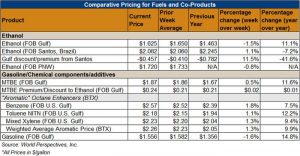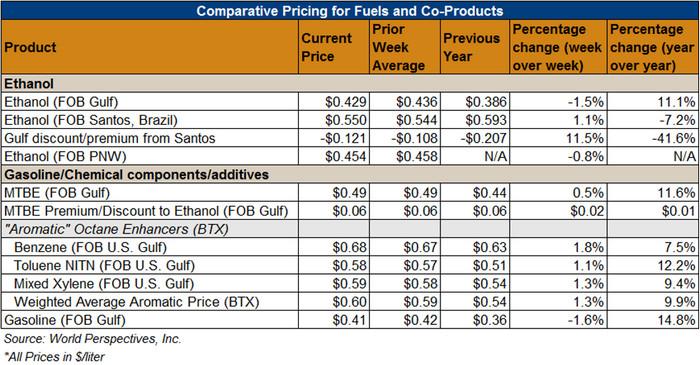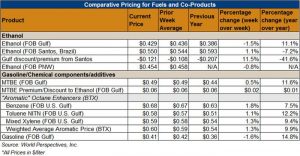 Market Outlook: Ethanol prices came under pressure this week from two sources. Lower CBOT corn prices contributed to selling pressure but the biggest factor was the EIA's Wednesday, August 11, 2017 data showing a massive increase in weekly ethanol production. The EIA reported 311 million gallons of ethanol were produced, up from the 297 million the week prior. The data release surprised the market, and CBOT ethanol futures, wholesale rack, and FOB Gulf prices all headed lower.
Nearby CBOT ethanol futures fell 0.24 cents/liter last week, ending at 40.74. Cash markets followed suite, with the average Midwest wholesale rack price slipping 0.89 cents/liter to finish the week at 44.63. Lower interior prices, combined with increases in ocean freight rates, pressured FOB U.S. Gulf ethanol values, which ended the week at 42.67 cents/liter after a 0.548-cent/liter decrease.
Brazilian ethanol prices moved in the opposite direction last week, with FOB Santos prices gaining 0.716 cents/liter. The latest recorded price was 55.064 cents/liter. The weakness in the U.S. market, combined with Brazil's higher pricing, moved the FOB Houston – FOB Santos, Brazil spread to further favor U.S. product. The spread was last quoted at -12.394 cents/liter, after moving 6 percent lower this week.
The EIA reported RIN generation fell 1.7 percent month-over-month in July, as 1.67 billion were generated. Still, RIN generation was up 3.5 percent from July 2016. D6 renewable fuel RIN (primarily generated from corn-based ethanol production) generation increased 1.04 percent month-over-month in July to 1.274 billion RINs – a four-month high. D6 RIN prices were softer this week (last quoted at 87.13 cents/RIN) but have increased almost 20 percent from the end of May.
Despite softness in ethanol prices, ethanol production will likely continue at a strong pace. Corn prices have fallen 2.4 percent this weekly while wholesale rack ethanol prices are only down 2 percent. Accordingly, the strong margins recorded last week should continue. Ethanol prices will likely be commensurately pressured, making the biofuel even more competitive as a gasoline additive versus MTBE and the "aromatic" compounds.
Petroleum markets have stabilized this week with Brent crude oil up only $0.09/gallon ($0.0238 cents/liter) to $47.64/gallon ($12.5852/liter) and RBOB gasoline futures gaining 1.7 cents/gallon (0.46 cents/liter) to $1.597/gallon ($0.418/liter) this week.
International Developments
Brazil: Brazilian ethanol production is expected to fall 8 percent versus last year, totaling 26.208 billion liters, according to the USDA. Last year, the country produced 28.439 billion gallons of ethanol. Corn-based ethanol production, however, is expected to increase in 2017, reaching 480 million liters (1.8 percent of total projected ethanol production); nearly double it's 2016 figure of 235 million liters.
Consumption of fuel ethanol in Brazil is expected to fall by 220 million liters to 25.981 billion, due to the current Brazilian economic recession and expectations for zero GDP growth in 2017. Falling consumption will reduce Brazil's 2018 fuel ethanol imports to 1.3 billion liters, a decrease of 400 million from 2017. The expected decrease in ethanol production will keep Brazil's total ethanol exports in-line with 2017 values at 1.4 million liters.
Australia: The USDA expects the biofuel market and industry to remain limited due to government policies. Currently, Australia's biofuels mandates do no cover the entire country and sharply lower crude oil prices have made fossil-fuels more cost effective for consumers than biofuels.
However, ethanol production in the country is expected to remain at 2017 values, due to the New South Wales' (NSW) 6 percent mandate and the 3 percent ethanol blending mandate in Queensland. Notably, Queensland's legislation increases the requirement to 4 percent in 2018, which will increase total ethanol consumption.
Currently, Australian ethanol plants have nameplate capacity of around 440 million liters but have been operating at less-than-capacity, producing 250 million liters annually. However, the Queensland State government is projecting fuel ethanol demand will grow to 75 million liters in 2017 and to 100 million liters in 2018 as the biofuels blending requirements take effect. To supply the growing demand, several new ethanol plants are currently proposed.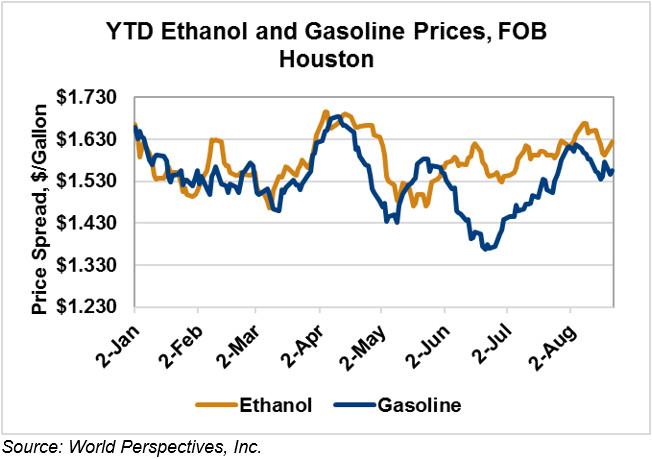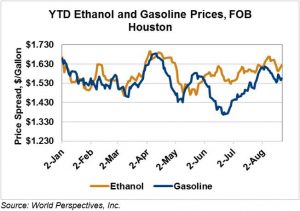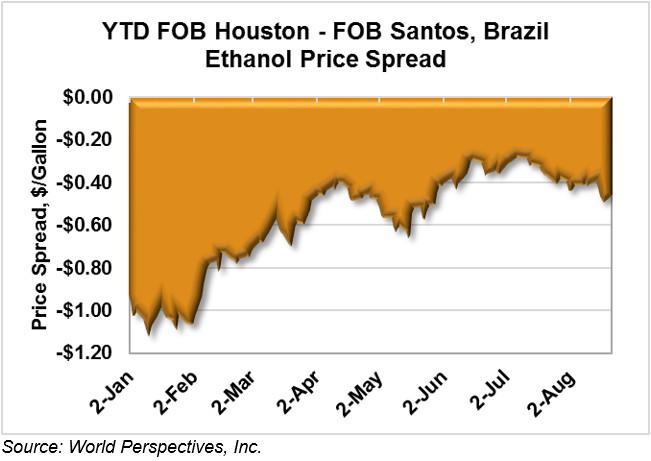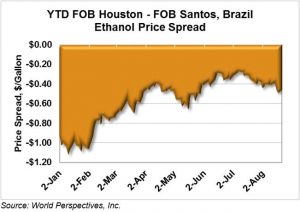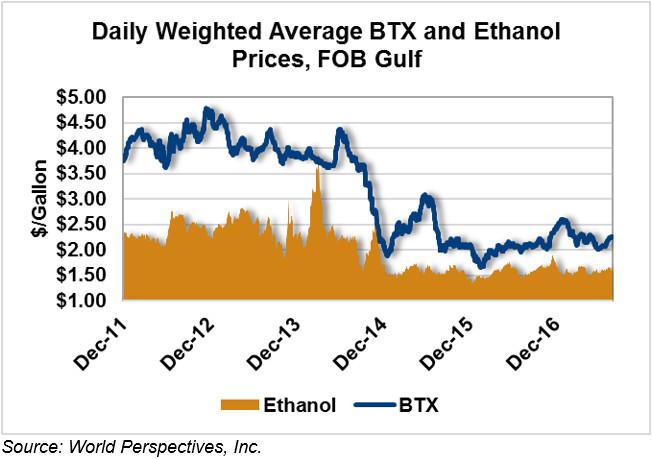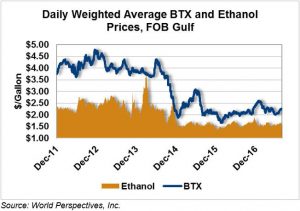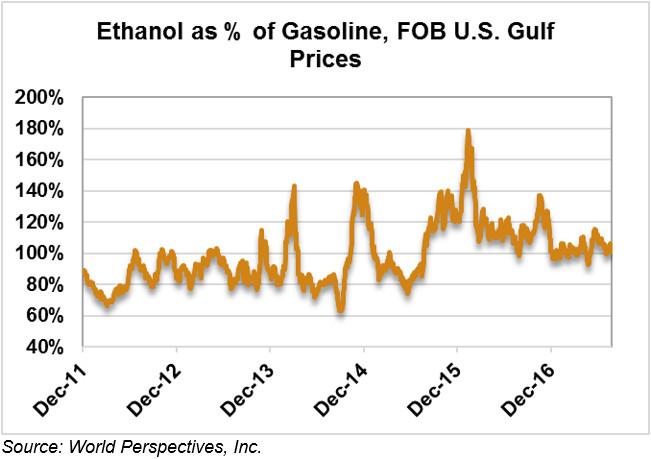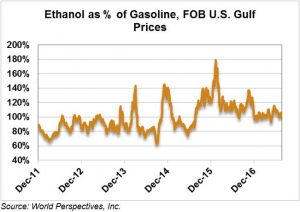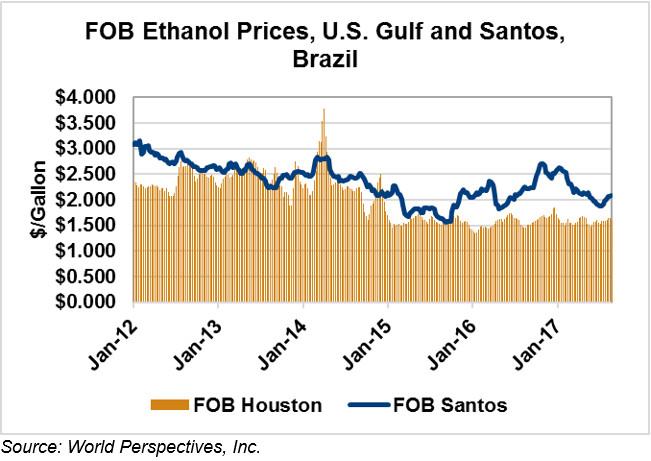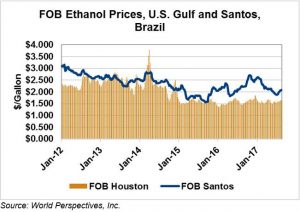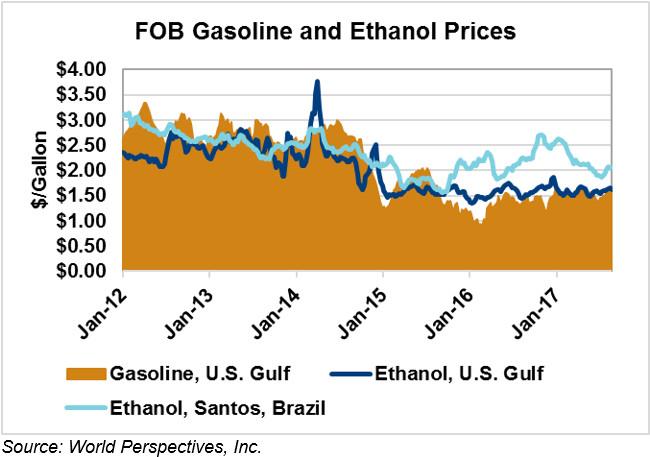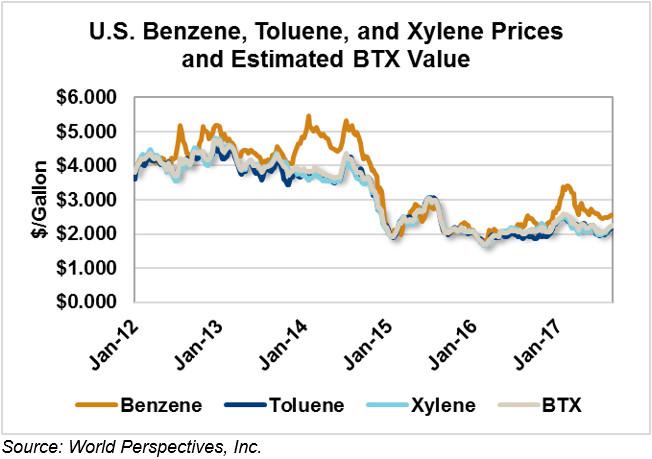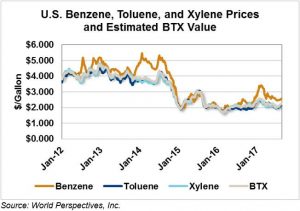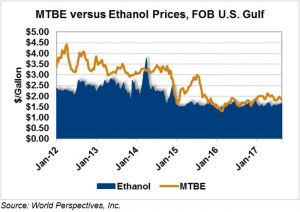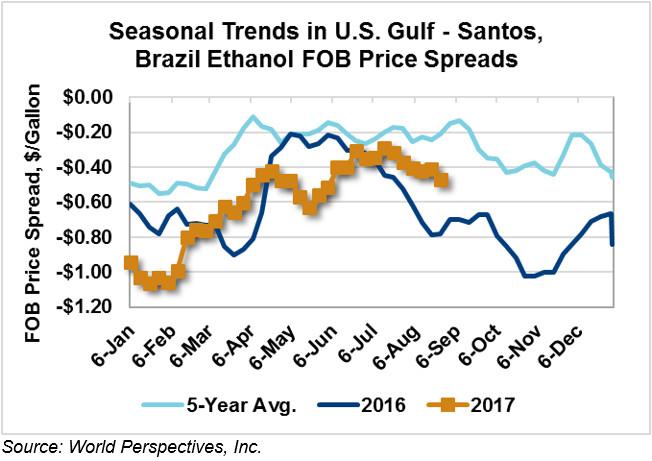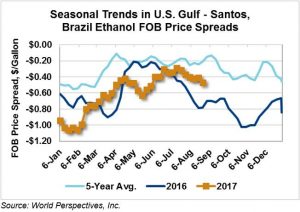 Price Database: If you are interested in historical price data, please click here.