Jack Custard entered a new role as manager of global programs on Monday, June 20, at the U.S. Grains Council's (USGC's) Washington, D.C., headquarters.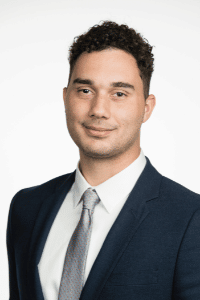 In this role, Custard will work closely with the director of global programs in overseeing the Council's worldwide marketing plan activities across Asia.
Custard previously served as the Council's manager of trade policy, responsible for the development and implementation of effective worldwide programs focused on trade policy and various market access issues including biotechnology, gene editing and maximum residue levels. He began his Council career as the trade policy and biotechnology coordinator, supporting the trade policy and biotechnology department with administrative duties.
"During Jack's tenure at the Council, he has formed trusted relationships with our international staff and our members, as well as other partners and stakeholders, including at USDA, USTR and the WTO, which has strengthened the Council's trade policy strategy and programming," said Emily Byron, USGC director of global programs. "Jack's focus on the global programs team will be on feed grains promotion in our Asian markets, and he will continue to support our biotech strategy in Korea, Japan and Taiwan."
Custard holds a bachelor's degree in global affairs and legal studies from George Mason University and is currently pursuing a master's degree in international commerce and policy.
"I am excited to transition to our global programs department and for the opportunity to work closer with our Asian offices," Custard said.
Please join the Council in congratulating Jack on his new role!
About The U.S. Grains Council
The U.S. Grains Council develops export markets for U.S. barley, corn, sorghum and related products including distiller's dried grains with solubles (DDGS) and ethanol. With full-time presence in 28 locations, the Council operates programs in more than 50 countries and the European Union. The Council believes exports are vital to global economic development and to U.S. agriculture's profitability. Detailed information about the Council and its programs is online at www.grains.org.