The U.S. Grains Council (USGC) welcomed two new team members to the organization on May 31.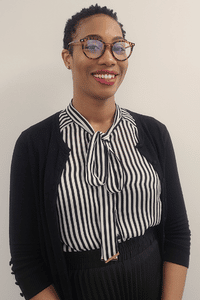 Teresa Myers joined the Council's industry relations department in its Washington, D.C., headquarters as the new meetings manager.
In this role, Myers will plan, coordinate and execute the Council's membership meetings, including annual, bi-annual and others, as needed. She will also coordinate staff assignments for meetings and conferences and work with contractors who support the execution of them.
"Teresa has great experience, and I am confident she will be a great fit at the Council – quickly building strong rapport with our global team, members and stakeholders," said Ellen S. Zimmerman, USGC director of industry relations. "I am very excited to have Teresa on board."
Before joining the Council, Myers served as the conference manager for the American Society of Plant Biologists and has previous experience with the American Nurses Association. Myers is active within the meetings and events industry, serving as a mentor and leader through several organizations.
Myers holds a bachelor's of science degree in business administration from Southern New Hampshire University and an associate's of science degree in meeting and event management from Prince George's Community College. She also holds professional designations as a certified meeting professional and digital event strategist.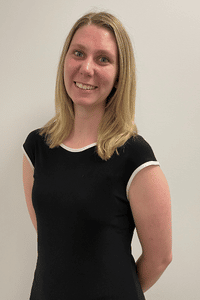 The Council also welcomed a new member to the communications department. Emma Dostal will be spending her summer as an intern with the group, thanks to the generous support of the Nebraska Corn Board.
Dostal will assist in general communications activities, website updates, press release preparation and other communications-related information in anticipation of the Council's Export Exchange, a program allowing overseas attendees the opportunity to build relationships with U.S. suppliers of distiller's dried grains with solubles (DDGS), corn, sorghum, barley and other commodities, scheduled for October.
"We are very much looking forward to having Emma intern with us, as she offers a high level of communications training she's gained through her studies in Nebraska," said Bryan Jernigan, USGC director of communications. "Her willingness to roll up her sleeves and dive right into the work will be a boon to the communications team, especially in light of the return to in-person programming for overseas buyers and end-users."
Dostal is a student at the University of Nebraska-Lincoln where she is majoring in global studies and advertising/public relations and minoring in French and political science.
She has previously served as a central diplomat-in-residence intern with the U.S. Department of State (DOS), where she led outreach within Nebraska to raise awareness of DOS programs and to underrepresented communities in Nebraska and nationally, while also assisting in the creation of social media content.
Please join the Council in welcoming Teresa and Emma to the organization!
About The U.S. Grains Council
The U.S. Grains Council develops export markets for U.S. barley, corn, sorghum and related products including distiller's dried grains with solubles (DDGS) and ethanol. With full-time presence in 28 locations, the Council operates programs in more than 50 countries and the European Union. The Council believes exports are vital to global economic development and to U.S. agriculture's profitability. Detailed information about the Council and its programs is online at www.grains.org.