Chris Markey will join the U.S. Grains Council (USGC) on Tuesday, Feb. 1, as the assistant director of the Council's Southeast Asia/Oceania regional office in Kuala Lumpur, Malaysia.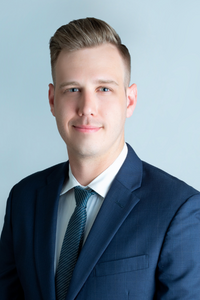 In this capacity, Markey will help the regional office design and execute coarse grain and ethanol market promotion programs targeting customers in the region.
"Chris' experience includes market research and dealing with projects focused on logistics, energy and agricultural sectors, as well as how politics and policies in the Southeast Asia region affect these sectors," said Cary Sifferath, USGC senior director of global programs. "That type of experience will be a great fit with the rest of our team across the Southeast Asia and Oceania region."
Prior to the Council, Markey worked for Vriens & Partners, a Southeast Asia-focused government affairs consulting company, where he served as a senior associate, managing government relations projects and stakeholder relationships in Myanmar, Thailand and Cambodia.
Markey also has previous experience as a research manager of a leading market research company in Myanmar.
Markey holds a master's degree in agricultural economics and a bachelor's degree in international studies from Texas A&M University.
Please join the Council in welcoming Chris!
About The U.S. Grains Council
The U.S. Grains Council develops export markets for U.S. barley, corn, sorghum and related products including distiller's dried grains with solubles (DDGS) and ethanol. With full-time presence in 28 locations, the Council operates programs in more than 50 countries and the European Union. The Council believes exports are vital to global economic development and to U.S. agriculture's profitability. Detailed information about the Council and its programs is online at www.grains.org.