The U.S. Grains Council (USGC) is pleased to welcome the Kentucky Department of Agriculture (KDA) as a new member.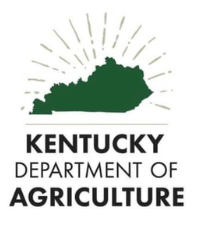 The origins of the KDA trace back to 1817 and it was formally established as its own governmental department in 1962. The KDA oversees several responsibilities including agricultural marketing programs, agricultural licensing and policy, consumer protection, environmental considerations and veterinarian services.
The department also sponsors community-focused programs such as hunger prevention initiatives and Junior Chef, a competition promoting cooking skills for young Kentuckians.
The KDA prides itself on impacting the state's economy and the strength of its farming network.
Please join the Council in welcoming the Kentucky Department of Agriculture!
About The U.S. Grains Council
The U.S. Grains Council develops export markets for U.S. barley, corn, sorghum and related products including distiller's dried grains with solubles (DDGS) and ethanol. With full-time presence in 28 locations, the Council operates programs in more than 50 countries and the European Union. The Council believes exports are vital to global economic development and to U.S. agriculture's profitability. Detailed information about the Council and its programs is online at www.grains.org.