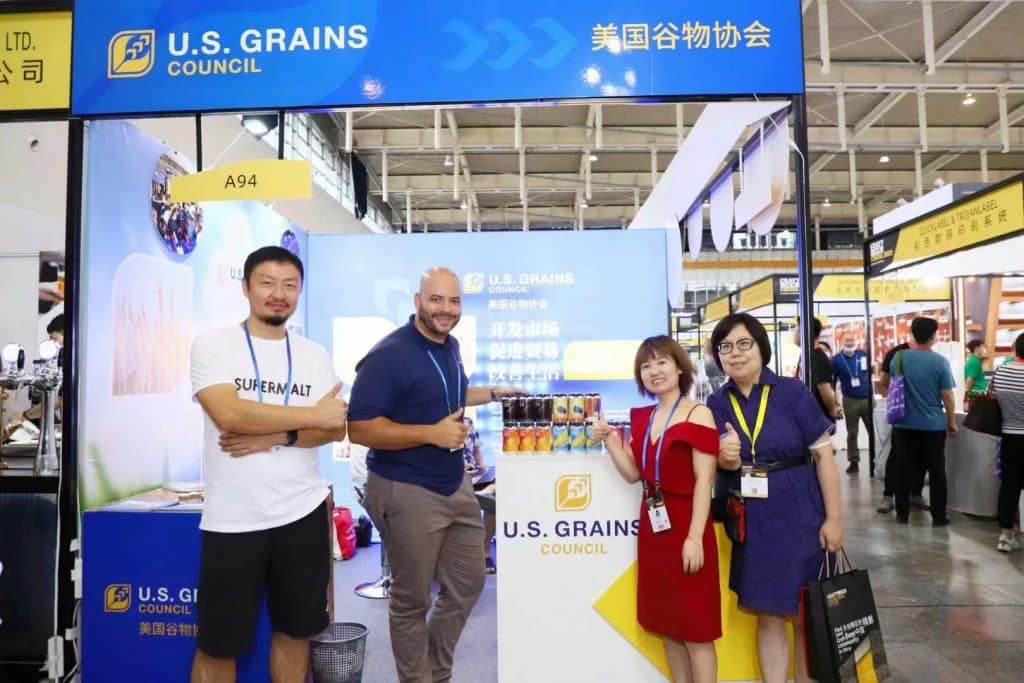 To learn more about the Chinese craft beer industry and how the U.S. Grains Council (USGC) can best create a long-term strategy for barley programs in the country, the organization's China office had a booth at the 2022 Craft Beer China Conference and Exhibition (CBCE).
"China has the world's largest beer industry. While dominated by large producers making typical lager-style beers, there is a small but growing craft beer industry. This latter portion of the industry seeks to source a variety of malted barley products from the global market," said Manuel Sanchez, USGC director in China.
"Our efforts in 2023 will focus on providing proper market information and developing a better understanding of U.S. malt variety and quality among a cross-section of craft brewers and ingredient suppliers in China and provide U.S. barley malt producers opportunities to meet potential customers in China's craft beer industry."
With nearly 6,000 attendees, CBCE brought together China's leading microbreweries, brew pubs and ingredient suppliers, offering the best platform for accessing China's craft beer industry representatives and trend information.
"Craft beer experts shared the latest ingredients, brewing processes and technologies with the audience and provided insights into their brewery operating experience," said Wennie Liu, USGC program manager in China. "Around 1,000 people from the beer sector visited our booth and we met with brewers and brewing ingredients importers. We saw continuous interest in U.S. malt, which we hope will generate more opportunity for U.S. malt in China."
While China's craft beer industry is growing rapidly and brewers are demanding quality and variety, they have not always been familiar with U.S. malt. The Council's China office started a malt promotion program in 2019 with a team traveling to North Dakota, Idaho and Colorado.
Additionally, the office has organized a series entitled Meet U.S. Malt, which has been held for the past three years to give China's beer industry more choices in brewing ingredients and improve their understanding of the quality characteristics in U.S malt.
"We will work closely with China's beer industry and hope the baby steps we are taking will result in paving the way for the U.S. to become a regular supplier of malted barley for the beer industry in China," Liu said.
The Council looks forward to continuing its work to build demand for U.S. barley in China by providing support to the sector in the coming years.
About The U.S. Grains Council
The U.S. Grains Council develops export markets for U.S. barley, corn, sorghum and related products including distiller's dried grains with solubles (DDGS) and ethanol. With full-time presence in 28 locations, the Council operates programs in more than 50 countries and the European Union. The Council believes exports are vital to global economic development and to U.S. agriculture's profitability. Detailed information about the Council and its programs is online at www.grains.org.